By Ken Silva pastor-teacher on Dec 17, 2012 in AM Missives, Current Issues, Features, Joyce Meyer, Word Faith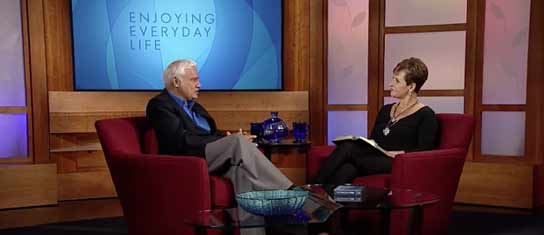 UPDATE: EXECUTIVE ASSISTANT TO RAVI ZACHARIAS DOESN'T ADDRESS WHY ZACHARIAS PRAISES JOYCE MEYER. Perhaps this all begins to make more sense now because in this piece you'll also get to meet "Rev." Margaret Manning, an apologist for the RZIM speaking team.
UPDATE: RAVI ZACHARIAS PRAISES WORD FAITH PREACHER JOYCE MEYER
Apprising Ministries is doing what we can to warn you of a growing apostasy that I could never have imagined in my wildest dreams. With it has come a growing syncretism as the Gospel shifts from repentance and forgiveness of sins in Jesus' Name to let's all work together to make the world a better place.
With all of that new man-centered mythology has come the blurring and erasing of doctrinal lines at spiritual warp speed; take for example, Word Faith Slithering Closer To Mainstream Evangelicalism and Emerging Ecumenical Evangelephants And The Word Faith Movement.
Since the beginning of this year 2012, bolstered by the ill-advised Elephant Room conferences of curator James MacDonald and his partner in spiritual crime Mark Driscoll, we've even seen nefarious Word Faith heretic T.D. Jakes come to be embraced by mainstream evangelicals.
Now we turn our attention to the mainstreaming of Joyce Meyer, another blatant Word Faith heretic and prosperity preacher. For example, I showed you recently where Rick Warren, General of the Seeker Driven Army, has been using her WF fables e.g. Rick Warren's Saddleback Church Men's Group Studies Joyce Meyer.

You might also recall that only a couple of months ago I showed you in Andy Stanley On Joyce Meyer's "Enjoying Everyday Life" Program that Warren's fellow ecumenical magisterium member, and Seeker Driven Lieutenant General, had appeared yet again on Joyce Meyer's program.
Today we find that it's noted evangelical apologist Ravi Zacharias turn to grace heretical Joyce Meyer's platform, and in the process, sharing with her his credibility:

(source)
As you can see, Zacharias will be on today and tomorrow. Following is an audio clip of Joyce Meyer teaching the classic Word Faith mythology known as "positive confession," i.e. spoken words supposedly have creative power:
[mejsvideo src="https://www.apprising.org/wp-content/uploads/2012/05/Joyce-Meyer-Teaching-Positive-Confession.mp4″ width=640 height=360]
Below is an audio clip of Joyce Meyer teaching, a la reigning Word Faith king Kenneth Copeland, the WF fable that human beings, created in the image of God, are then "little gods" by nature:
[mejsvideo src=" https://www.apprising.org/wp-content/uploads/2012/05/Joyce-Meyer-Teaching-Humans-Are-Little-Gods.mp4″ width=640 height=360]
Quite obviously the Bible knows nothing of this Star Trek mythology. In closing this, for now, Apprising Ministries brings you our exclusive video clip from today's Joyce Meyer program below with Ravi Zacharias.
You'll see this celebrated evangelical apologist praise Meyer as "such a great Bible teacher" and tell her God is doing "great things" with her:
[mejsvideo src="https://www.apprising.org/wp-content/uploads/2012/12/Ravi-Joyce.mov" width=640 height=360]
Further reading