By Ken Silva pastor-teacher on May 9, 2012 in AM Missives, Current Issues, Features, Rick Warren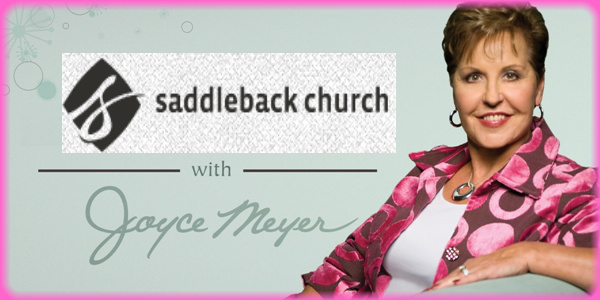 Apprising Ministries has long been telling you Word Faith Heretics Like Creflo Dollar Draw Nearer To Evangelical Acceptance. The fact is, Creflo Dollar has appeared a few times on Life Today with James Robison.
This is the same show that features wildly popular Southern Baptist Bible teacher Beth Moore each Wednesday. Below is a video clip of Creflo Dollar when he was featured on the January 3, 2012 edition.
Notice Robison tells us this Word Faith prosperity snake oil salesman "really understands abundant living." Robison then explains he really wants us to "hear Creflo in some of the greatest insight" concerning financial matters:
[mejsvideo src="https://www.apprising.org/wp-content/uploads/2012/05/Creflo-Dolllar-On-Life-Today-With-James-Robison-1-3-12.mp4″ width=640 height=360](source)
Now consider that the men's group of Saddleback Church, the flagship of one of Rick Warren—one of the most influential pastors in the Southern Baptist Convention—was studying the mythology of Word Faith prosperity teacher Joyce Meyer since as early as August of 2011:

(source)
In closing this, for now, following is an audio clip of Joyce Meyer teaching the classic Word Faith mythology known as "positive confession," i.e. spoken words supposedly have creative power:
[mejsvideo src="https://www.apprising.org/wp-content/uploads/2012/05/Joyce-Meyer-Teaching-Positive-Confession.mp4″ width=640 height=360]
Finally. below is an audio clip of Joyce Meyer teaching a la reigning Word Faith king Kenneth Copeland the WF fable that human beings, created in the image of God, are then "little gods" by nature:
[mejsvideo src=" https://www.apprising.org/wp-content/uploads/2012/05/Joyce-Meyer-Teaching-Humans-Are-Little-Gods.mp4″ width=640 height=360]
See also:
WORD FAITH HERETIC CINDY TRIMM RECEIVES AWARD FROM BILLY GRAHAM EVANGELISTIC ASSOCIATION
RICK WARREN, LAVERNE ADAMS, AND CINDY TRIMM