By Ken Silva pastor-teacher on May 9, 2012 in Current Issues, Features, Word Faith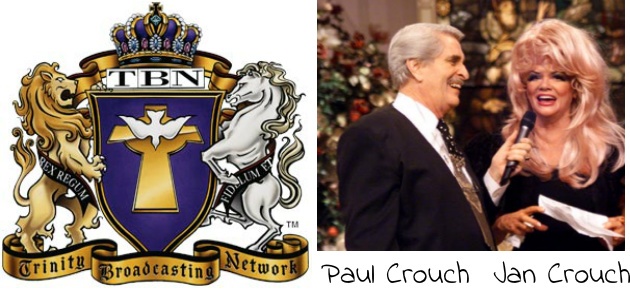 Among the issues Apprising Ministries covers is the heretical Word Faith (WF) movement as it heads toward acceptance within the mainstream. Elephant Room 2 will likely continue to be the source of division within the contemporary evangelicalism this year because the main claim to fame for this conference was, in my opinion, the pass given to Word Faith mogul T.D. Jakes.
This was a door that should never have been opened because now ostensibly mainstream evangelicals like two-time ER veteran Steven Furtick openly says T.D. Jakes Is My Favorite Preacher In The World and Joel Osteen Is A Great Man Of God. Sadly, people like Joyce Meyer—another Furtick fav—and Joel Osteen are tip-of-the-spear with WF-lite man-centered self-esteem messages ala Robert Schueller.
In addition, such as these claim this human potential skubalon is given to them by direct revelation from God Himself. The twist added on by these WF spiritual snake oil salesmen is the so-called prosperity gospel. This is not guilt-by-asscoiation, it is guilt-by-endorsement, which moves the Trinity Broadcasting Network—upon which that WF trio endorsed by Steven Furtick regularly appear—closer to the heart of the Christian community.
Now we come to the latest issues in the oft-sordid happenings around TBN. Thanks to growing syncretism and things like ER2 this becomes much closer to your mainstream evangelical church than you may have known. It kind of begins in October of 2011 as Paul Crouch, Jr. Resigns from Family-Founded TBN. He rather suddenly:
announced his resignation from the Trinity Broadcasting Network, the well-known Christian television ministry his parents Paul and Jan Crouch founded 38 years ago. (source)
Then February of this year found TBN Embroiled in 'Sordid' Family Lawsuit when:
The granddaughter of Trinity Broadcasting Network founders Paul and Jan Crouch has accused some of the network's directors of illegally distributing "charitable assets" worth more than $50 million for their personal use. Brittany B. Koper, the daughter of Paul Crouch Jr., was TBN's chief financial officer until last September. She says she was wrongfully fired after she refused to cover up the alleged distribution scheme. (source)
According to a report in The Orange County Register it appears that Koper's grandfather and uncle Matt Crouch immediately played the classic Word Faith "touch not the anointed of the Lord" card. OC Register staff writer Teri Sforza tells us that right as the news of alleged fraud was breaking:
On Thursday, Feb. 9 — the same day that our story ran online —  Paul Crouch and his son, Matt, were having a live chat on TBN's "Behind the Scenes." Paul was reminiscing about how TBN began back in 1973 — God spoke to him as he was driving on MacArthur Boulevard — and the conversation took a turn that Koper's attorney finds somewhat menacing. "You know what's funny Dad?" Matt said (at minute 8:38 on the video).

"There have been a few attempts in the TBN history to upset TBN, to stop TBN, to — there have been a few fools in the 38, 39 year history, coming up on 40 years, and you know what, any attempt at stopping TBN — they have no idea who they're actually pushing into the corner. You and Mom get pushed in a corner, God help you. That's a lesson I've learned from you, seriously."

Paul Crouch responded: "God help anyone who would try to get in the way of TBN, which was God's plan. … I have attended the funerals of at least two people who tried…. "Boy, anyone that's ever tried to get in the way of this network – don't. Don't try it. Don't try it, I'm telling you. You're playing with fire. God says 'I will build my church, and the gates of hell shall not prevail against it.' And TBN, you know what, just plain old TBN as a great network entity is proof of the sovereignty of God and the power of God against hell and high water. This network stands as a monument to the faithfulness of God. He did it. Jan and I were just simple little kids — we didn't even know what we were doing. It was God's idea. He did it all."

Crouch then appealed for donations. "Anyone have a need?" he asked. "Plant a seed. Get to the phone." The comments were directed at no one in particular, but they resounded with Koper. (source)
I also noticed that particular episode has since vanished from the TBN archives. Today the Christian Post is reporting TBN Family Feud Heats Up as Network Fires Back Against Fraud Accusations:
The Trinity Broadcast Network (TBN) said Tuesday that a civil lawsuit filed against it by the founders' granddaughter and the company's former finance director is "meritless and contrived," adding more arguments to what has become an epic scandal involving the largest Christian television network.

Brittany B. Koper, granddaughter of TBN founders Paul and Janice Crouch and their company's former director of finance, has filed a civil lawsuit alleging that the network knew and kept quiet about broad financial inaccuracies benefiting its founders…

[T]he network claims the Kopers were fired for stealing $1.3 million to buy real estate and cars and make family loans, and only came back with their own allegations later, in retaliation. (source)
In closing this, for now, The New York Times brought out another angle of this spiritual "he said-she said" by focusing on the obvious opulence of TBN in Family feud reveals luxuries at largest Christian TV network:
For 39 years, the Trinity Broadcasting Network has urged viewers to give generously and reap the Lord's bounty in return. The prosperity gospel preached by Paul and Janice Crouch, who built a single station into the world's largest Christian television network, has worked out well for them.

Mr. and Mrs. Crouch have his-and-her mansions one street apart in a gated community here, provided by the network using viewer donations and tax-free earnings. But Mrs. Crouch, 74, rarely sleeps in the $5.6 million house with tennis court and pool. She mostly lives in a large company house near Orlando, Fla., where she runs a side business, the Holy Land Experience theme park.

Mr. Crouch, 78, has an adjacent home there too, but rarely visits. Its occupant is often a security guard who doubles as Mrs. Crouch's chauffeur. The twin sets of luxury homes only hint at the high living enjoyed by the Crouches, inspirational television personalities whose multitudes of stations and satellite signals reach millions of worshipers across the globe.

Almost since they started in the 1970s, the couple have been criticized for secrecy about their use of donations, which totaled $93 million in 2010. (source)
Yet still Paul Crouch was on TBN saying, "Anyone have a need? Plant a seed [send us money]. Get to the phone."
See also:
RICK WARREN'S SADDLEBACK CHURCH MEN'S GROUP STUDIES JOYCE MEYER
T.D. JAKES PROSPERITY GOSPEL; SOW A SEED, GOD WILL BLESS YOU