By Ken Silva pastor-teacher on Dec 31, 2010 in Current Issues, Features, Southern Baptist Convention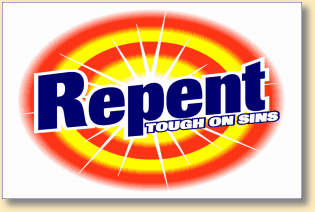 As part of the online apologetics and discernment work being done here at Apprising Ministries we've been covering the upgrading of the sinfully ecumenical Emerging Church aka Emergent Church into a full blown neo-liberal cult—an Emerging Church 2.0—now pushing its new form of postmodern Progressive Christianity as "big tent" Emergence Christianity.
It's also an indisputable fact that, even now, a part of its spiritually lurid legacy is creating the current fad of Protestant evangelicals practicing corrupt Contemplative Spirituality/Mysticism (CSM) ala Living Spiritual Teacher and Quaker mystic Richard Foster—and his spiritual twin Dallas Willard.
That's why I've so often mentioned before that this spurious CSM—a rebirth of Roman Catholic Counter Reformation spirituality—under the quise of Spiritual Formation along with it's main vehicle of Contemplative/Centering Prayer (CCP)—meditation in an altered state of consciousness—was a core doctrine from the EC's evil inception.
You may recall, from articles like Southern Baptist Soul Shaping Return To Religious Bondage and Saddleback Church, Rick Warren, And Spiritual Disciplines, that for quite some time now Apprising Ministries has also been covering the influx of this Contemplative Spirituality/Mysticism into the Southern Baptist Convention—allegedly the largest Protestant denomination in the United States.
This brings me to the Baptist Press piece posted today called Solemn Assembly: 5-day guide for repentance; unfortunately the SBC, which may stand for Slowly Becoming Catholic, isn't repenting for turning its back on the Protestant Reformers it pretends to honor. No, instead we read:
An emphasis on repentance is at the heart of the call to solemn assembly issued in the Great Commission Resurgence Task Force report adopted by the Southern Baptist Convention, and resources are available to assist pastors in leading their congregations in the spiritual exercise.

The solemn assembly is to be "for the purpose of calling Christ's people to return to God, to repentance, and to humility in service to a renewed commitment to Christ and the Great Commission," with the challenge reiterated by SBC President Bryant Wright and the leaders of the convention's entities.

At www.namb.net/sbcdayofprayer, Southern Baptists are called to pray corporately and individually on a date in January that best fits a congregation's needs. The reason for the challenge, according to the website, is because "we have forgotten our first love (Revelation 2:4) and need revival in the SBC. We need God's direction." (Online source)
Sure sounds pious, eh: "We need God's direction." Well boys, you can start repenting for bowing before your Idol of Autonomy and discipline high profile pastors like Purpose Driven Pope Rick Warren who defecates on the blood of the Reformers bragging: "I see absolutely zero reason in separating my fellowship from anybody"[1]; which includes Rick Warren And Roman Catholics.
Or how about Ed Young, Jr.; leaving aside SBC Pastor Ed Young Jr In Luxury Cover-Up, as I pointed out in "Bishop" T.D. Jakes Blessing Southern Baptists For ED Young, Jr, every year since 2006 Young has had Oneness Pentecostal heretic and Word Faith mogul T.D. Jakes in for his Creative Church Conferences aka C3; and this year Young even added notorious Trinity Broadcasting Network shill Jetezen Franklin.
From here it looks like these guys should be leading the SBC New Year's repentance parade.
C3 2010 Recap from Fellowship Church on Vimeo.
_________________________________________________________________________
Endnotes:  
[1] http://tinyurl.com/y5dfo7u, accessed 12/31/10.
See also:
RICK WARREN BRINGS LOVE ON RECORD
RICK WARREN, CINDY TRIMM, PAULA WHITE & THE LAW OF ATTRACTION
ED YOUNG, JR PAYS HOMAGE TO JOEL OSTEEN
ED YOUNG, JR U.B.U. AND PROMOTE WORD FAITH PREACHERS
ED YOUNG, JR SCANDAL CONTINUES