By Ken Silva pastor-teacher on Jul 13, 2010 in AM Missives, Current Issues, Features, Rick Warren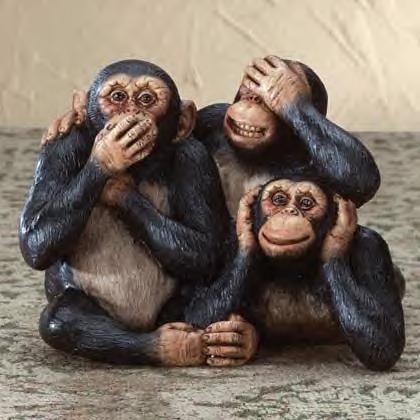 He is a double-minded man, unstable in all his ways. (James 1:8)
Why Are Evangelical Leaders Silent About Warren's Sin?
Unfortunately Dr. John Piper made an ill-advised decision to bring in Purpose Driven Pope Rick Warren for the Desiring God Conference 2010 as the keynote speaker. The online apologetics and discernment work Apprising Ministries has been among those who've been reporting on Piper Warrengate, which is making some otherwise fragile associations a bit more fragile; especially when one sees who, and what, he's promoting in Dr. LaVerne Adams And Rick Warren Driven By Destiny?
As another telling example, I have previously showed you Warren's sinful double mindedness concerning apostate Roman Catholicism in Rick Warren And Purpose Driven Roman Catholics. As one who is myself a former Roman Catholic, whom the Lord graciously delivered from the religious bondage of the Roman Catholic Church into the glorious liberty of the sons of God, I'm going to continue taking issue with Dr. Piper telling us that Rick Warren is "doctrinal and sound." [1]
Just the other day in Rick Warren Teaching The Law Of Attraction we see, not only has he done the foreward to a book by a positive confession Word Faith flake Dr. LaVerne Adams, who has direct ties to the New Apostolic Reformation, but his own teachings are starting to sound more and more like those of the New Spirituality. That said, in the case of Rick Warren and Roman Catholicism, we begin with an interview for Modern Reformation in 2004 where Warren states, "Theologically, I am a monergist and firmly hold to the five solas of the Reformation." [2]
With this in mind then I bring to your attention again that Rick Warren has said: "I see absolutely zero reason in separating my fellowship from anybody." [3] Now consider the following from a USA Today piece from July of 2003:
Warren is part of the ultra-conservative Southern Baptist Convention, and all his senior staff sign on to the SBC's doctrines, such as the literal and infallible Bible and exclusion of women as senior pastors. Yet Warren's pastor-training programs welcome Catholics, Methodists, Mormons, Jews and ordained women. (Online source, emphasis mine)
There have been those who've attempted to refute the above statement saying the reporter erred; but Christian apologist Chris Rosebrough has documented that, the very week this USA article in question was released, it was even advertised on Warren's Pastors.com website. [4] For the sake of argument though, let's leave out "Warren's pastor-training programs" with "Methodists, Mormons, Jews"; the problem doesn't go away. For you see, we're still told that he is/was training Roman Catholic churches, which according to Reformation theology—which Warren says he believes—are preaching another gospel. [5]
Here's what Rick Warren believes about the Roman Catholic Church, which long ago placed its anathema upon the very Gospel of Jesus Christ:
"I am talking about the fact that about a hundred years ago, Christianity split into two wings… The small group structure is the structure of renewal in every facet of Christianity — including Catholicism." (Online source, emphasis mine)
"Now I don't agree with everything in everybody's denomination, including my own. I don't agree with everything that Catholics do or Pentecostals do, but what binds us together is so much stronger than what divides us," he said. "I really do feel that these people are brothers and sisters in God's family. I am looking to build bridges with the Orthodox Church, looking to build bridges with the Catholic Church,…." (Online source, emphasis mine)
 "Most readers will be surprised to learn that the largest international network is…the Christian Church. The Church, in all its expressions—Catholic, Evangelical, Pentecostal, Protestant and many others—has 2.3 billion followers." (Online source, emphasis mine) 
In Rick Warren Awards Purpose Driven Roman Catholics you see that at "the 2006 Purpose Driven Church conference" Warren actually presented a "Church Health Award" to Family of God Church of Tacloban, Philippines; its "denomination" we're told is "Roman Catholic." Because this Roman Catholic church used Purpose Driven methods, even though they went about "evangelizing" with the false gospel of the Roman Catholicism, it would be given one of Rick Warren's 2006 Church Health Awards. [6]
How could an organization that doesn't preach the Gospel even be considered a "church" in the first place; let alone a healthy one. And so, the question now before us is: Which Rick Warren do we believe? 
_________________________________________________________________________
Endnotes:  

1. As cited http://tinyurl.com/y3y3rxs, accessed 7/13/10.
2. http://tinyurl.com/y6ovrpd, accessed 7/13/10.
3. http://tinyurl.com/y5dfo7u, accessed 7/13/10.
4. http://www.alittleleaven.com/2007/05/rick_warren_wor.html, accessed 7/13/10.
5. Interesting to note here that in Galatians 1:6-9 the Apostle Paul advocates breaking fellowship with people such as this; and not training them how to potentially make more converts to their false gospel.
6. http://tinyurl.com/y3zfpr6, accessed 7/13/10.
See also:
IS THIS DOCTRINAL AND SOUND DR. JOHN PIPER?
RICK WARREN DECEPTION ALREADY INVADING REFORMED CAMP
SADDLEBACK CHURCH, RICK WARREN, AND SPIRITUAL DISCIPLINES
DR. MICHAEL HORTON ON THE CHAMELEON-LIKE RICK WARREN
THE INADEQUATE GOSPEL OF RICK WARREN
DR. ROD ROSENBLADT CALLS RICK WARREN'S MAN-CENTERED THEOLOGY "ROMAN CATHOLIC"