By Ken Silva pastor-teacher on Jul 8, 2010 in AM Missives, Current Issues, Features, Rick Warren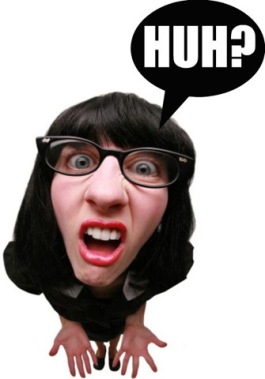 In Dr. Laverne Adams And Rick Warren Driven By Destiny, which featured a post by Apprising Ministries correspondent Christine Pack of Sola Sisters, she told us that "'America's Pastor' has written the foreword to a new book" by "Life Coach" and pastrix Dr. LaVerne Adams aka the "Divine Destiny Doctor":
"DON'T WAIT FOR FATE TO JUST HAPPEN TO YOU! THIS COULD BE FATAL! MAKE A DESTINY DECISION TO ADVANCE TOWARD MAKING YOUR DESTINY DREAM YOUR CURRENT REALITY! CONTACT ME TODAY! I CAN HELP YOU GET STARTED ON THE JOURNEY OF LIVING THE LIFE OF YOUR DREAMS!"
Dr. LaVerne Adams (Online source, caps in original)
Um, what; exactly where does the Christian find "fate" in the scheme of the absolute sovereignty of the one true and living God of the Bible? Answer: We don't. Pack also points out:
"With her new book "Driven by Destiny", Dr. LaVerne Adams reveals 12 secret keys that inspire readers to overcome feelings of confusion and frustration while navigating their own unique destiny roadmap… In addition to being unbiblical, this kind of positive self-talk in Dr. Adams' book also comes very close to being New Age/Integral Spirituality thought, which is not Christian at all.  When I was in the New Age back in the 90s, this thinking was dubbed "New Thought." 

Its theology?  What mind can conceive, man can achieve.  This thoroughly New Age thinking really went mainstream and took off in 2007 with the book "The Secret," which "explained" that the secret of success in anyone's life was based on something called the "law of attraction."  This "law of attraction" puts forth the concept that thoughts have energy and power, and when you clear yourself of negative blocks, get focused and think your thoughts purposefully, your thoughts will create what you desire by "attraction." 

The problem?  This is not Christian teaching….which teaches a crucified self, a life yielded to its Maker.  Nevertheless, this teaching has taken on Christian terminology and flooded into today's churches. (Online source)
Rather curious in the first place that Southern Baptist pretending to be Protestant Purpose Driven Pope Rick Warren would help promote the work of a woman pastrix who's in violation of God's Word. Even more interesting considering that in his defense of his dubious decision to invite Warren to the Desiring God Conference 2010 as the keynote speaker Dr. John Piper said of his conversation with Warren:
What would you think he would believe about women elders? He's just totally there as far as the… the office of elder is concerned.

"We don't have 'em", he said. "Can't find it in the Bible. Women have all the spiritual gifts and they have all the… the gifts of pasturing but as far as the office of pastor, the office of elder goes," he says, "the bible says it shouldn't happen. I'm committed to the bible. Therefore we're not gonna go there." (Online source)
Just some more of Warren's rather elastic orthodoxy I guess. Another oddity appears to be that "law of attraction" nonsense Pack mentioned above; as just the other day in Rick Warren's Law Of Attraction: Vision Or Vanity AM correspondent Jim Luppachino of Watcher's Lamp would also write:
…As your vision for your church becomes more specific, you'll find that it is magnetic – it will pull you toward it and pull other people toward it too. – Rick Warren's Ministry Tool box, June 23. 2010.
 
Rick Warren's advise mirrors the new age gnosticism found within the pages of "The Secret". Warren instructs the reader to find a quiet place and talk to God about your ministry. Keep a journal of what He tells you.

Really? Awaiting extra-biblical revelation direct from God? Warren makes no mention of reading of the scriptures or testing of the spirits during this quiet time. (Online source)
What; this extra-biblical "revelation" will supposedly grow "more specific" and "pull" us and others toward it? Luppachino is correct; this is precisely what the so-called law of attraction is about, which makes the following tweet from Rick Warren all the more peculiar:
Is this more law of attraction;  "LOVE always attracts," Jesus pulled people toward Him because He was magnetic too? Or wait, maybe it was more like Warren's friend the "Doctor of Destiny" pastrix LaVerne Adams, who tells us that she even has the ability to actually speak things into existence:
If you are at all familiar with the Word Faith movement and silly dreamers like Joel Osteen then you'll immediately recognize this kind of foolish language:

Actually this type of mythology really isn't surprising when we consider the following from the bio of Dr. LaVerne Adams:
The Reverend Doctor LaVerne Adams is a self improvement specialist… As pastor, Dr. Adams has instituted the COPCC Leadership Academy that strengthens spiritual growth and accountability with plans underway for the development of the International Kingdom Strategy Center that will prepare leaders to strategically expand God's kingdom in the marketplace…

Dr. Adams also teaches Bible and Foundations for Christian Spirituality at Eastern University's Esperanza College. She is a recognized church leader with the American Baptist Churches, USA and is a member of the Abundant Harvest Fellowship of Churches under the direction of Bishop David Evans. (Online source)
Pastrix Adams is with an organization "under the direction of Bishop David Evans"; and David Evans himself is a well known Word Faith heretic and regular on the Trinity Broadcasting Network, a veritible haven of heresy. And so, the convergence continues as alliances are being made among people whom, just a few short years ago, we'd never even have imagined would occur.
Well, to paraphrase Dr. John Piper: I'm gonna need help to know why we should feel anything but bad about his decision to expose Rick Warren to the Reformed camp as he promotes these kinds of people.
See also:
IS THIS DOCTRINAL AND SOUND DR. JOHN PIPER?
SADDLEBACK CHURCH, RICK WARREN, AND SPIRITUAL DISCIPLINES
RICK WARREN, SADDLEBACK CHURCH, AND SPIRITUAL DISCIPLINES
STEVE GLADEN, SADDLEBACK CHURCH SMALL GROUPS, AND QUAKER MYSTIC SPIRITUALITY
SADDLEBACK PROMOTES "CHRISTIANIZED" MANTRA MEDITATION
RICK WARREN DECEPTION ALREADY INVADING REFORMED CAMP