By Ken Silva pastor-teacher on Jul 8, 2010 in Current Issues, Emergence Christianity, Emergent Church, Features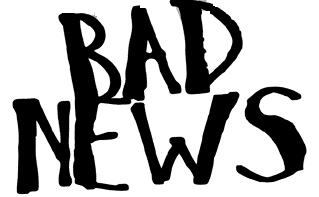 Well, there's a huge non-surprise for anyone who's up on the sinfully ecumenical neo-liberal cult of the Emerging Church, which the spiritually obtuse somehow think is dead.
On the contrary, Apprising Ministries has told you that what's happened is we're now witnessing an upgrade to the Emerging Church 2.0, which claims its "big tent" Progressive Christianity aka Emergence Christianity is the historic Gospel of Jesus Christ bringing His kingdom to the earth now. 
With this in mind, we bring to your attention a tweet today from one of the emerging Outlaw Preachers, a largely biblically illiterate and rather rapscallion bunch slithering around Emergent Church "gay affirming pastor" Jay Bakker. It's from an unrepentant practicing lesbian emerging "Christ-follower" Julie Kennedy.
You may remember Kennedy, who calls herself MojoJules and is apparently "in a dance w/ Abba," from Jay Bakker Is Going To Have To Grow Up. She tells us:
the last couple of days I hve been asked about the conference I'm sharing at.here is the link http://bit.ly/aOQc3I &twitter @subvertthenorm (Online source)
Now, the link above takes us to Subverting the Norm: Radical Theology in Emerging Christianity featuring John Caputo, "a hybrid philosopher/theologian intent on producing impure thoughts," and Peter Rollins, an Emerging Church "writer, lecturer, storyteller and public speaker." [1]
This conference coming up in October will follow another EC heresy fest in September called Big Tent Christianity: Being and Becoming the Church. I reminded you about this conference in Answering A Question For Philip Clayton and pointed out that it features such progressive/liberal EC all-stars such as Diana Butler Bass, Phyllis Tickle, and Tony Jones, "theologian at residence" in the EC church of his universalist "pastor" Doug Pagitt.
And Perverting the Gospel: Rotten Theology in Emergence Christianity—oopsie—Subverting the Norm: Radical Theology in Emerging Christianity will happen just prior to the Theological Conversation – Creating Liberated Spaces in a Postcolonial World.
You might recall that the other day Living Spiritual Teacher and Emergent Church guru Brian McLaren brought our attention to this upcoming EC conference, "the 11th Annual Emergent Village Theological Conversation," in his post Emergent Theological Conversation – Be there! where he also tells us:
I find it amusing when I hear people talk about the end of the emergent conversation. My sense is that it has just begun, and that the most interesting times are ahead – especially as it becomes more ecumenical and more global. This fall's theological conversation is a case in point … (Online source)
Sadly, "it has just begun"; and squishy evanjellyfish leaders are welcome to sleep on if they want to. However, the wise will want to know that there's a very dark and threatening same-sex storm approaching hurricane force, and which is currently only slightly off the coast of your own local church.
As spiritual blindness grows, likely through 1 Peter 4:17 judgments, a tsunami of apostasy continues gaining speed as the Emerging Church 2.0 grows in influence within evangelicalism. In my opinion it will "soon" press its attack on Sola Scriptura with a high profile evangelical who'll come out as a practicing homosexual to detonate that issue within the mainstream denominations.
_________________________________________________________________________
Endnotes:

[1] http://tinyurl.com/2fff89k, accessed 7/8/10.
See also:
JAY BAKKER REFLECTS THE SAD CONDITION OF THE VISIBLE CHURCH
BIG TENT PROGRESSIVE CHRISTIANITY AS LIBERALISM 2.0
THE NON-GOSPEL OF THE EMERGING CHURCH 2.0 
LIBERALISM 2.0 THE NEW PROGRESSIVE CHRISTIAN THEOLOGY  
THE EMERGING CHURCH AND THE NEW PROGRESSIVE THEOLOGY ON CHRIST 
DIANA BUTLER BASS ON CHRIS ROSEBROUGH, INGRID SCHLUETER, AND KEN SILVA IN SIN