By Ken Silva pastor-teacher on Mar 19, 2010 in AM Missives, Current Issues, Emergence Christianity, Emergent Church, Features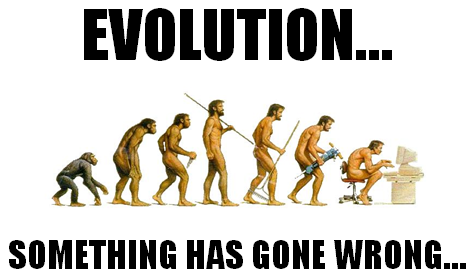 Apprising Ministries has been giving you peeks e.g. in pieces like Callid Keefe-Perry, Ken Silva, And Theology After Google and The Emerging Church Pushing Progressive Theology In Google Era at the new kind of Progressive Christianity—Liberalism 2.0—now being cobbled together in Emerging Church. I also told you in Liberalism 2.0 The New Progressive Christian Theology that A New Kind of Christianity (ANKoC), the latest book by Brian McLaren, begins systematically laying out this postmodern form of progressive/liberal theology aka Emergence Christianity.
Now this attempt at "transforming Christian theology," to use McLaren's friend progressive/process theologian Dr. Philip Clayton's term, is still developing, but don't kid yourself, such as these new Gnostics believe that they're on a mission from God and they're not about to stop actively promoting what some are beginning to call a "big tent" version of Christianity. The recently concluded Emergent Church heresy-fest Theology After Google was about rallying EC troops to begin using the new social media to advance this upgraded version of the Cult of Liberal Theology.
Here I'll point you to The Goshen College Record, published by student journalists on campus, and a short piece called Religion and Science Conference to discuss complexity of the world. Therein Marlys Weaver tells us that many people "from across the country will be meeting at Goshen College this weekend." And what's going on you may ask; seems folks will be gathering to "discuss 'rethinking humanity and ethics in light of the science-religion partnership' in the 10th annual Religion and Science Conference." Weaver then tells us:
This year's lecturer, Philip Clayton, is the professor of religion and philosophy at Claremont Graduate University. He wrote in summarizing his presentations that his three lectures will "use evolutionary theory, together with insights from the religious traditions, in order to better understand what humanity is and how we should act in the world."

His opening lecture, Friday at 7:30 p.m., is entitled "Starting with the Big Picture: The Evolutionary Emergence of Body, Mind and Spirituality," where he plans to address the history of the cosmos while also focusing on current religious thoughts on evolution and emergent complexity. His lecture Saturday at 10:30 a.m., "Apes with Big Brains: Anthropology and the Biological Sciences," will examine the differences between humans and their biological cousins while addressing human altruistic behavior and actions related to today's global challenges. Both of these lectures will be in the church-chapel and are open to the public.

Clayton's final lecture is Sunday and only open to registered participants. There, Clayton will present "What's a Nice Hominid Like You Doing in a Place Like This? Ethical Dilemmas Our Biology Never Prepared Us For." This lecture will wrap up the conference with thoughts on how religious traditions can help humans deal with the increasing complexity of the world and those in it. (Online source)
So the new kind of progressive Christian theology—Liberalism 2.0—laid out by Brian McLaren and now being advanced by the Emerging Church through theologians like Philip Clayton will "use evolutionary theory, together with insights from the religious traditions, in order to better understand what humanity is and how we should act in the world." And I suppose we need to thank God that they'll help us grasp "the differences between humans" as opposed to our "biological cousins" from which we evolved. Well now, I'd have to say that evangelicalism does indeed face some ethical "dilemmas" it's likely not prepared for.
See also:
PHILIP CLAYTON AND THE EMERGING CHURCH 2.0
KEN SILVA ANSWERS PHILIP CLAYTON
THE NON-GOSPEL OF THE EMERGING CHURCH 2.0
THE NEW CHRISTIANITY OF BRIAN MCLAREN AND THE EMERGING CHURCH 
BRIAN MCLAREN INVITES YOU ON HIS QUEST TO DESTROY CHRISTIANITY
MARCUS BORG AND CHRISTIANS WHO DON'T BELIEVE IN JESUS
APPRISING MINISTRIES WITH A PEEK AT THE COMING SOTERIOLOGY OF EMERGENCE CHRISTIANITY