By Ken Silva pastor-teacher on Mar 2, 2010 in AM Missives, Brian McLaren, Current Issues, Emergence Christianity, Emergent Church, Features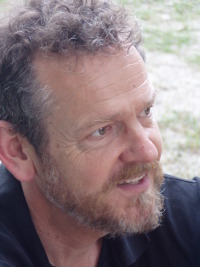 Apprising Ministries has been covering the Emerging Church for half a decade now; and for the past year, I've been showing you how it was a Trojan Horse taken inside mainstream evangelicalism. At its core this Emergent Church (EC) has always been an existential rebellion against the final authority of the Bible i.e. a rejection of the proper Christian spirituality of Sola Scriptura. Your key to understanding this is to realize that a core doctrine of what the EC calls Emergence Christianity is Contemplative Spirituality/Mysticism (CSM). [1]
We need to begin here because back in Emerging Church And Progressive Christian Theology I told you that in A New Kind of Christianity (ANKoC), the new book by EC guru Brian McLaren, he made the choice to finally come straight out with his rejection of the verbal plenary inspiration of Holy Scripture in favor of the destructive higher criticism of the Bible taught in Liberal/Progressive Theology as well as his sympathies with Open/Process Theology. You may also rest assured that I realize I'm covering what very likely appears to you to be a theological maze.
You're correct; it is, in fact a major strategy of seducing spirits right now with their doctrines of demons [2] is to weave them into a veritable spiritual labyrinth. You'll recall Jesus does warn us — "Because lawlessness is increased, most people's love will grow cold" (Matt. 24:10). Satan's goal right now is to unleash a tsunami of heresies, which are very fine-tuned, and then aimed precisely at areas where the visible church can be easily divided. He knows very well that in this time of timid tolerance we really have no structures in place to definitively deal with them.
And so now someone like McLaren can come forth openly teaching a postmodern form of liberalism—a Liberalism2.0—because the EC has for years now been attacking cardinal Christian doctrines through respective mainstream evangelical publishing houses like Zondervan. While this was going on these same materials were also being used in your Young Adult and Youth ministries, thereby allowing EC leaders to indoctrinate an entire generation into a newer version of what cult expert Dr. Walter Martin (1928-1989) once called the Cult of Liberal Theology.
It's not like we weren't warned how the cult of liberalism took over the now mortally wounded mainline denominations. Circa 1985 Dr. Martin explained:
So the strategy was hang on to the trust funds; hang on to the money we've got; hang on the properties we control, and we will gradually educate the laymen into this new approach to theology. And then finally we will take control of everything. The gradual process of feeding you theological poison until you become immunized enough so that you don't know what's happening to you. And when you wake up to what's happening to you, it's too late they've got everything. [3]
As I do what I can here at AM to expose where EC leaders like Brian McLaren are gradually feeding theological poison, as well as showing you just what exactly it looks like, it's imperative you understand this. Now, against this backdrop, I tell you that The Nick and Josh Podcast referenced below comes with endorsements from well known and respected EC leaders like McLaren, his friend Tony Jones, and Andrew Jones. Despite talk that the EC is dying/dead, the truth is, it's begun a real shift toward this still being reinterpreted version of Liberal/Progressive theology under discussion.
Next week's Theology After Google (TAG) conference will feature McLaren's friend, and progressive theologian, Philip Clayton. The other day in Tony Jones, The Emerging Church And Progressive Christianity I showed you that Jones said:
I've just spent another few days with Philip Clayton, and once again been impressed with the evangelical zeal with which he approaches progressive theology… Which, I imagine, is why the Ford Foundation gave him a grant to "transform theology for church and society" (read, make progressive theology popular and populist again)… (Online source, italics his)
Being that Jones did the foreword to Clayton's current book Transforming Christian Theology, it's easy to see why he'd be so taken with Clayton, and with his Transforming Theology (TT). The following from Clayton comes from Episode 140, the February 23rd edition of the aforementioned podcast. Clayton shares:
There is something new in the air. There is, there is a—a hunger for an open, non-dogmatic, form of Christian faith and practice, which adapts itself to a rapidly changing world; and speaks to that world the message of Jesus Christ. And a freedom to rediscover some of the language of the tradition now that's it's not handed down to us, you know, with a strict framework of doctrinal, fixed structures.

I got an email from Brian McLaren this morning. Brian and I are doing—have done—a nation-wide call to Christian leaders and are meeting in a private retreat in September in North Carolina, which is—will be—accompanied by a conference on "big tent" Christianity." 

That, um, there's more information of that on Transforming Theology; and Brian said, "You know, there's a new optimism in the air." He said, "I was at a certain seminary last week and I sensed the readiness for major change, and I can't help but feel optimism that something new is afoot." And that's exactly what motivates me, in the book, [Transforming Christian Theology]. (23:05-24:18)
Now, from his TT website, here's the theological poison Clayton's talking about above; he tells us, "It is widely believed that only the conservative church knows how to speak in a distinctively Christian voice, that only conservatives are qualified to represent Jesus' message and mission." Therein lies their attack in trying to say that there's more than one way to be Christian. And this fallacy becomes crystal clear in the following:
By forming a broad alliance between leaders in mainline churches, progressive evangelicals, and the emerging church, we aim at nothing less than a rebirth of Christian theological reflection and proclamation among these groups. Movements are already active in various churches, denominations, schools, and cohorts.

Up to this point, however, what has been missing is the sense that these various groups are part of a single movement, a "big tent" Christianity, that can be both deeply Christian and have a transformative effect on church and society. We believe that progressive Christain [sic] voices can be deeply theological and vibrantly Christian. (Online source)
Notice "the conservative church" is painted in a negative light as being narrow-minded and exclusive claiming to be the "only" ones "qualified to represent Jesus' message and mission." You need to realize that this is their neo-liberal terminology for those of us Bible-believing Christians who would adhere to what Dr. Martin so often called "the historic, orthodox Christian faith." The point that Clayton's attempting to make for his supporters is that somehow we're unfairly shutting out those, like himself, who would profess to be progressive [read: liberal] Christians.
However, as I've demonstrated before, the problem is that in the first place Progressive Christianity is neither progressive or Christian. In closing this for now, I will encourage you to keep a close eye out for this "open, non-dogmatic, form of Christian faith and practice" which Clayton and EC leaders like Brian McLaren are so enamored with. For the TAG conference next week will begin a major Emerging Church push of this poison progressive Christian theology, which is nothing more than a warped and toxic twisting of the actual Christian faith.
Note now from the TAG website how they most certainly do intend to mount an online apologetic for this false form of Christianity:
Thanks to the Ford funding, we've been able to assemble a stellar team of cultural creatives and experts in the new modes of communication. We are also inviting a selection of senior theologians, and well as some of the younger theologians (call them "theobloggers") whose use of the new media (blogging, podcasts, YouTube posts) is already earning them large followings and high levels of influence. (Online source) 

________________________________________________________________________________
Endnotes: 

1. CSM is a romanticized Roman Catholic mysticism; a so-called Spiritual Formation (SF) advanced by Living Spiritual Teacher and Quaker mystic Richard Foster along with his friend and spiritual twin SBC minister Dallas Willard.
2. See 1 Timothy 4:1.
3. You can read more from Martin in Meet Mentors And Methodology Of Brian McLaren.
See also:
BRIAN MCLAREN INVITES YOU ON HIS QUEST TO DESTROY CHRISTIANITY
TIM CHALLIES: BRIAN MCLAREN HAS RADICALLY UNBIBLICAL VIEW OF JESUS
KEVIN DEYOUNG: MESSAGE OF MCLARENISM PRETTY SIMPLE
OLD FASHIONED LIBERALISM IN THE EMERGING CHURCH
PROGRESSIVE CHRISTIAN DIANA BUTLER BASS UNHAPPY WITH TREATMENT OF BRIAN MCLAREN
APPRISING MINISTRIES WITH A PEEK AT THE COMING SOTERIOLOGY OF EMERGENCE CHRISTIANITY
NEO-ORTHODOX APPROACH TO THE BIBLE PERFECT FIT FOR EMERGENCE CHRISTIANITY