By Ken Silva pastor-teacher on Mar 2, 2010 in Features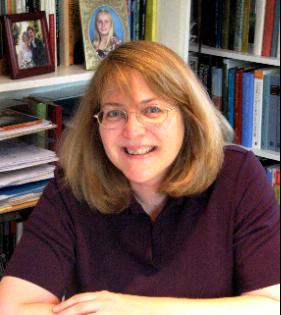 Apprising Ministries has been keeping you up to speed on reactions concerning the new book by Emergent Church leader Brian McLaren called A New Kind of Christianity (ANKoC).  I told you that in the book McLaren lays out his postmodern form of Progressive Christianity. As you'll find out in Brian McLaren Making Up A "God" The Emerging Church Likes it's really just a new form of liberal theology—Liberalism 2.0—which so many in the EC have actually adhered to all along.
It really is very significant that Emerging Church theologian Scot McKnight tells us in his Christianity Today review of McLaren's book that he's "a friend and a chronicler for two decades" who's "watched Brian's work." [1] McKnight also says, in spite of some "[k]een insights," in the end McLaren's teaching is actually modern/liberal theology:
Alas, A New Kind of Christianity shows us that Brian, though he is now thinking more systemically, has fallen for an old school of thought. I read this book carefully, and I found nothing new. It may be new for Brian, but it's a rehash of ideas that grew into fruition with Adolf von Harnack and now find iterations in folks like Harvey Cox and Marcus Borg. For me, Brian's new kind of Christianity is quite old. And the problem is that it's not old enough. (Online source)
Today McLaren's fellow progressive, and one of the Red Letter Christians with him Diana Butler Bass, is not pleased with the truth that McLaren's "big tent" Christianity is really only a neo-liberalism:  
I'm unhappy w/ treatment of Brian McLaren's new book–especially McKnight review in CT. Unfair to yell "old liberal" and run. (Online source)
First of all, Scot McKnight is pretty clear in his four page CT review as to how he arrives at his conclusion that Brian McLaren is teaching a Christianity consistent with liberal Christian Harvey Cox. Well, I find it interesting that on the back cover of The Future Of Faith, which is the latest book by Cox:
The Future of Faith is a tour de force. As passionate and challenging as his classic, The Secular City, Cox's new book invites the faithful, the skeptical, and the fearful intp a spirit-filled version of Christianity that can renew a hurting world.
—Diana Butler Bass, author of A People's History of Christianity
But oddly enough Bass appears to be unfamiliar with what McLaren tells us concerning Cox's book:
This important book has not only helped me understand the past. present, futre of this amazing phenomenon called Christianity . . . it has also motivated me to keep working to help make actual the possible future Cox envisions.
—Brian McLaren, author of A New Kind of Christian
Those of us who've read McLaren's ANKoC can easily see that with it Brian McLaren has now begun his commitment "to help make actual" the myth "Cox envisions." But what these neo-liberals are putting forth is actually only a slight re-tooling of liberalism's old Fatherhood of God, Brotherhood of Man, and the neighborhood where you live. 
And Diana Butler bass would definitely benefit by paying close attention to what pastor Kevin DeYoung, co-author of Why We're Not Emergent, says in his review of McLaren's new book:
McLaren's Christianity is not new and certainly not improved. I don't believe you can even call it Christianity. It is liberalism dressed up for the 21st century. We can only hope this wave of liberalism fades as dramatically as did the last. (Online source)
________________________________________________________________________________
Endnotes: 

 1. http://www.christianitytoday.com/ct/2010/march/3.59.html, accessed 3/2/10.
See also:
MEET MENTORS AND METHODOLOGY OF BRIAN MCLAREN
TIM CHALLIES: BRIAN MCLAREN HAS RADICALLY UNBIBLICAL VIEW OF JESUS
KEVIN DEYOUNG: MESSAGE OF MCLARENISM PRETTY SIMPLE
JAY BAKKER REALLY, REALLY LOVES MCLAREN'S NEW KIND OF CHRISTIANITY
EMERGING CHURCH AND PROGRESSIVE CHRISTIAN THEOLOGY
TONY JONES, THE EMERGING CHURCH AND PROGRESSIVE CHRISTIANITY