By Ken Silva pastor-teacher on Jan 29, 2010 in AM Missives, Current Issues, Emergence Christianity, Emergent Church, Features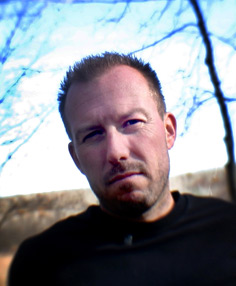 A little while ago Tony Jones, heretical "theologian in residence" at the Emerging Church of his equally heretical pastor Doug Pagitt, tweets:
New Blog Post: The Future of Progressive Theology and God's Future http://ow.ly/16s2Q1 (Online source)
The above link takes us to the latest post by Jones called The Future of Progressive Theology and God's Future where he tells us:
I've just spent another few days with Philip Clayton, and once again been impressed with the evangelical zeal with which he approaches progressive theology.  He is a force of nature.

Which, I imagine, is why the Ford Foundation gave him a grant to "transform theology for church and society" (read, make progressive theology popular and populist again).  I've been involved with him in that, particularly with Tripp "Sancho Panza" Fuller… (Online source)
No surprise that Tony Jones would be so taken with Philip Clayton and his Transforming Theology as he just did the foreword to Clayton's current book Transforming Christian Theology (TCT). The term to watch for now 'round the circles of the sinfully ecumenical Emerging Church de-formation of the Christian faith aka Emergent Church—that's now morphed into Emergence Christianity (EC)—is "progressive."
Jones tells us, "For just when the pundits are proclaiming the death of progressive Christianity, along comes Philip Clayton" (vii). And then in TCT Clayton informs us:
There are no signs of emerging neutral ground betweens liberals and the most conservative [read: those theologically fundamental] wings of the church. In fact, the negative connotations of the term liberal are so great that I doubt it can be used profitably within a "big tent" Christianity today. (120, emphasis his)
Clayton goes on to say THAT "we must have some positive term" to describe the big tent Christianity he/Jones et al are pushing for. He proposes "progressive" because somebody "can work for progress without being commited to the whole range of doctrines known as liberalism." However the problem is, one can also do so without being commited to cardinal doctrines of the historic orthodox Christian faith as well.
Then Clayton cites Hal Taussig, "New Testament professor" at Union Theological Seminary, whom he says gives a "beautiful summary" of this "progressive Christianity." Taussig tells us the following, which should arrest our attention, and give us more cause to reject this progressive neo-liberal, or postliberal, de-formation of Christianity:
4. The belief that Christianity can be vital without claiming to be the best or the only true religion. In contrast to mainstream Christianity's lukewarm "tolerance" of other religions, progressive Christianity pro-actively asserts that it is not the best or the only. Progressive Christians take pains to simultaneously their own Christian faith and their support of the complete validity of other religions. (Grassroots Progressive Christianity: A Quiet Revolution, bold his)
Note carefully: Progressive Christians "pro-actively" assert Christianity is not "the only" way to God and also lend their "support of the complete validity of other religions." Christians should support a person's right to believe whatever they wish to about God; but that said, we must not deceive people into thinking they are actually worshipping the one true and living God apart from being regenerated in Christ (e.g. see—1 Corinthians 10:20).
In closing this for now, consider the following by The Center for Progressive Christianity, where the heretical John Shelby Spong and Living Spiritual Teacher Dr. Marcus Borg are Honorary Advisors. This is from About Us—The 8 Points:
Point 2: Pluralism By calling ourselves progressive, we mean we are Christians who… Recognize the faithfulness of other people who have other names for the way to God's realm, and acknowledge that their ways are true for them, as our ways are true for us. (Online source, bold mine)
Since ala the original liberalism this neo-liberalism is in direct contradiction to e.g. John 8:24 and John 14:6 I'll say it again: Progessive Christianity is neither progressive nor Christian.
See also:
PHIL JOHNSON ON THEOLOGICAL LIBERALISM
THROWN UNDER THE EMERGING CHURCH BUS
MARCUS BORG: "NON-EXCLUSIVE" AND "PROGRESSIVE CHRISTIAN"
FOR BRIAN MCLAREN AND MARCUS BORG BEING "BORN AGAIN" IS REACHING "ENLIGHTENMENT"?
THE CULT OF LIBERAL THEOLOGY ROTTEN ROOT OF THE POSTLIBERAL EMERGING CHURCH
THE EMERGING CHURCH HIGHJACKING EVANGELICALISM