By Ken Silva pastor-teacher on Jan 12, 2010 in Brian McLaren, Current Issues, Emergence Christianity, Emergent Church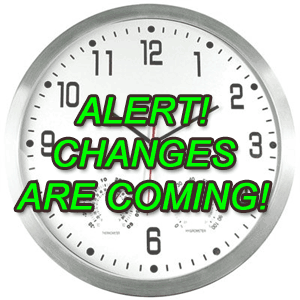 With pleasure Apprising Ministries now points you to an excellent, and insightful, piece called Village Idiots by Phil Johnson, who blogs at the well-respected Pyromaniacs, and is also Executive Director of John MacArthur's Grace to You.
Johnson begins:
Emergent Village is collapsing on itself. The EV Weblog, once a busy and heavily-trafficked stream of Emergent semi-consciousness (replete with a near-manic discussion forum) is barely functioning these days. The current average wait-time between posts over there is at least two weeks… (Online source)
The heresy is a-changin' these days 'round the Emerging Church aka Emergent Church, which morphed into Emergence Christianity (EC)—now a cult of a postliberalism firmly within mainstream evangelicalism. It doesn't seem now as if the hard left turn by some EC luminaries, who were originally propped up and advanced by Leadership Network e.g. heretical quasi-universalist EC pastor Doug Pagitt, was actually a part of its planned take-over of the visible church.
As Phil Johnson also notes:
Meanwhile, Emergent Village's best-known celebrity voices have likewise fallen silent—mostly. Andrew Jones and Tony Jones, both living icons of "emergence," had a little back-and-forth exchange last week, which culminated in Andrew's public, formal separation from the organization… (Online source)
Common with any business structure is making an example out of those who make mistakes that end up bringing unwanted attention and/or who don't fully play by the rules. It's pretty clear that I'm no fan of the Emerging/ent/ence de-formation of Christianity; and as I mentioned in Tony Jones Begging The Question Re. Homosexuality, it seems to me the work of Tony Jones—heretical "theologian in residence" at Pagitt's coven gathering (subs for church)—has been slipping noticably while heading left for some time now.
You can get an idea of possible distractions he's been dealing with in Tony Jones And Courtney Perry Et Al, with his planning as well as hosting the liberal/progressive EC apostasia-palooza Christianity 21 along with his partner in spiritual crime Doug Pagitt, whom the aforementioned Andrew Jones reminds us was LN's liaison bringing together the folks who first connected through its Young Leaders Network (YLN) who would later end up launching the EC as we have known it.
Emerging Church pastor Mark Driscoll, who was one of these "folks" gathered by Pagitt for YLN, informs us that:
Leadership Network hired Doug Pagitt to lead the team and organize the events. He began growing the team and it soon included Brian McLaren… Pagitt, McLaren, and others such as Chris Seay, Tony Jones, Dan Kimball, and Andrew Jones stayed together and continued speaking and writing together as friends. I left the team because my new church needed more attention and I also had growing theological differences with some members of the team, though most remained friends. (Online source) 
And then in Emergent Pain And Discord In The Emerging Church we read about what Johnson tells us "will get you started tracing the brief exchange between the Joneses that culminated in Andrew's withdrawal." Johnson then asks the key question and further fills us in:
Does this mean we can all relax and drop our guard against the postmodern mentality, neo-liberal doctrines, and quasi-Socinian tendencies that originally provoked our concerns about the Emergent/ing Church Movement more than five years ago? Not on your life. With the meltdown of the visible movement, Emergent thinking is being dispersed like so many dandelion seeds into the broad evangelical movement, which was overrun with religious weeds in the first place.

The demise of Emergent Village is by no means the end of Emergent thinking. If you doubt that, read the comments under the "Tall Skinny Kiwi" posts linked above. And pay close attention to what Andrew himself says—and doesn't say—about the reasons for his departure.

As a matter of fact, the comments at Andrew's blog last week were both informative and troubling on several levels. It's clear that the real catalyst hastening Emergent Village's meltdown is something more than a few key leaders' sudden doctrinal scruples. It seems a moral scandal of televangelist proportions is about to "emerge." Serious accusations from credible sources have been floating around for months and popped up last week in a couple of comment-threads. (They were subsequently deleted by blog administrators.) I'm not going to describe those accusations here or host a discussion about the brewing scandal. (I'm fairly confident the facts will eventually come to light.) My point here is merely that we shouldn't assume that the collapse of the Emergent/ing movement ends the threat of Emergent/ing ideology. (Online source)
Johnson is dead-on-target; as is my friend Christian apologist Joel Griffith who shared with his comment on this Pyro post. Griffith likened "the Emergent movement" to "the Borg" of Star-Trek fame. As Griffith pointed out concerning the Borg, "It adapts. It morphs. It assimilates. And that's exactly what the EC will do now. It's not going away. It's just morphing into the next disguise or form." He's exactly right; but unfortunately before they do, the powers behind the EC will likely throw a person or two under the EC bus.
Let's be praying that those who just may find themselves no longer useful in this hostile take-over of the church visible by Leadership Network will finally find freedom through the Gospel of Jesus Christ.
See also:
EMERGING WITH A CHRISTIANITY DOUG PAGITT LIKES
THE EMERGING CHURCH AGENDA AND DOUG PAGITT
TONY JONES: STOP PERFORMING (LEGAL) MARRIAGES!
BRIAN MCLAREN COMMENDS FRIEND TONY JONES
THE NEW CHRISTIANS WITH CHRISTIANITY WORTH BELIEVING—NO SOLA SCRIPTURA: YES, WOMEN PASTORS AND QUEER CHRISTIANS 
EMERGENCE CHRISTIANITY—A POSTLIBERAL CULT SLITHERS INTO EVANGELICALISM