By Ken Silva pastor-teacher on Jan 12, 2010 in AM Missives, Current Issues, Features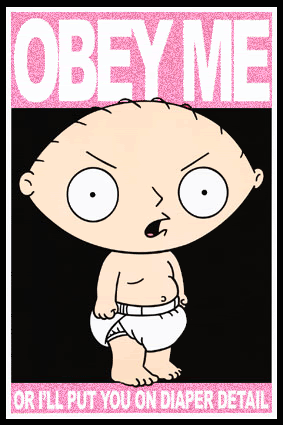 They probably wouldn't be so quick to do what Extreme Theology talks about in the post Playing the Pharisee Card:
What do you do when you confront someone with their false doctrine and Bible twisting and they accuse you of being a Pharisee? You need to hear this segment of the Fighting for the Faith Radio program about those who play the Pharisee Card. [below] (Online source)
And sure enough when someone confronts their use of Twitter for their latest Bull, these infallible Popes of the Carolinas, such as Perry Noble and his next level down protégé Steven Furtick—themselves but Seeker Driven disciples of pragmatic Purpose Driven Pope Rick Warren—immediately pull out the Pharisee Card.
Consider today's Bull from Pope Perry called What If The Pharisees Had Twittered? Well, as his peer I ask Noble to carefully consider who these Pharisees were; because when branded as the new lepers with the label "ODMs" by such as these, those of us in the field of online apologetics and discernment ministry are thereby thought to simply be dismissed as "Pharisees." 
However, we are told that Jesus used His harshest rebukes for false religious leaders; indeed He did, and from where I stand that's exactly what Warren—propped up as he's been by Leadership Network—as well as the new breed of  pastors ala Noble and Furtick are; those who also appear so arrogant as to believe that they are going usher in the dominion and reign of Jesus Christ their own way.
See also:
PURPOSE DRIVEN/SEEKER DRIVEN POPES OF THE CAROLINAS HAVE SPOKEN
PERRY NOBLE SAYS YOU'RE A JACKASS
DR. JAMES DUNCAN ON PIRATE CHRISTIAN RADIO TO DISCUSS ISSUE WITH PERRY NOBLE'S NEWSPRING CHURCH
PERRY NOBLE REBUKES ROB BELL!?
PERRY NOBLE SOUNDING NOT SO NOBLE