By Ken Silva pastor-teacher on Jul 23, 2009 in Current Issues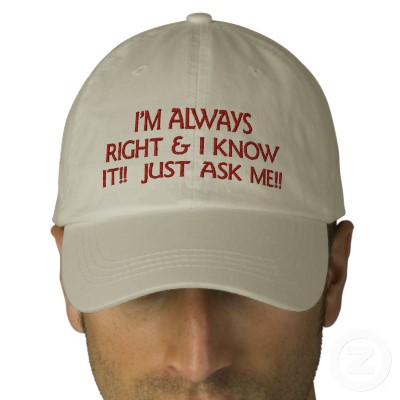 Perry Noble and Steven Furtick (seen below), the logical next generation off-spring of the Purpose Driven Pope Rick Warren, are now claiming to be receiving infallible visions from God regarding the methods and direction they are taking their churches.
Anyone who doubts this need only listen to their sermons, which are positively peppered with, "God told me", "the Lord showed me", etc. The problem with this for members within their congregations becomes crystal clear as furthermore, they also go on to claim that to question them—or dare doubt them—IS to question/doubt God Himself.
Take for example, thus saith Perry Noble, the Purpose Driven/Seeker Driven Pope of South Carolina:
A leader should never allow doubters to dictate the direction of their ministry…when God speaks our obsession MUST be complete obedience! (Online source, caps his)
Pope Perry, also Tweeted the infallible ex cathedra bull, which he then shares with the world and others in his church planting kingdom:
When God puts a word inside of you – "what would others think about this?" is a question that completely dishonors Him!!! HE MATTERS!!! (Online source)
But these really are very disturbing and cult-like claims by Noble and his good friend Steven Furtick. And from what Apprising Ministries has seen, over at the Pajama Pages (PP) blog of Dr. James Duncan,  these claims—and more—are being very well documented by him at PP. We're also told that many of the commenters there are actually members, and former members, of NewSpring.
With this as proper backdrop, I remind you that in the PP piece Question Me, Oppose God we read:
We've seen over the last few days how Furtick and Noble continue to insist that people believe their visions and that no questions or criticisms of their actions in pursuit of those visions can be tolerated. There is a deep danger in the way that they present their pronouncements as infallible, and then boldly and quickly pronounce anathema on their critics.

Let's look at some examples of each… (Online source)
You can read this post by Dr. James Duncan in its entirety by clicking here.
See also:
JOHN MACARTHUR: SEEKER-FRIENDLY MOVEMENT IS THE NEW LIBERALISM
PERRY NOBLE SAYS YOU'RE A JACKASS
PERRY NOBLE, FRUIT OF NEWSPRING CHURCH, AND DR. JAMES DUNCAN 
PERRY NOBLE SOUNDING NOT SO NOBLE 
GRANDSTAFF-ING AND LAMB-ASTING! – "PASTORS" WHO THREATEN THEIR FLOCK?
MAINSTREAM EVANGELICALISM NOW ON THE RAPID SLIDE TO APOSTASY