By Ken Silva pastor-teacher on Dec 13, 2009 in Current Issues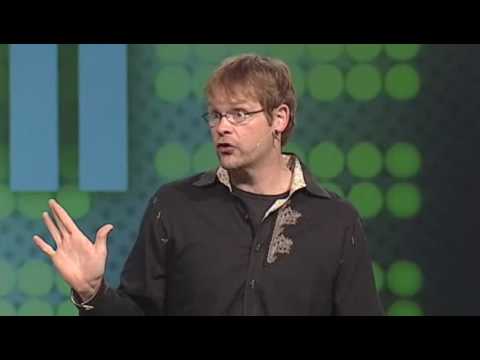 In Rick Warren Now Openly Promoting Contemplative Spirituality/Mysticism last week Apprising Ministries told you that Purpose Driven Pope Rick Warren has an upcoming conference at his Saddleback Church in February called Radicalis that will also be featuring Perry Noble, Mark Driscoll, and Peter Scazerro in addition to himself.
Currently there's an issue involving NewSpring Church, where Perry Noble is Senior Pastor, and Dr. James Duncan—Associate Professor of Communication at Anderson University—which I brought to your attention in Perry Noble And NewSpring Church Attempt To Silence Their Critic: Dr. James Duncan. 
One can learn all the pertinent details in Dr. James Duncan On Pirate Christian Radio To Discuss Issue With Perry Noble's NewSpring Church. In fact that Pirate Christian Radio program is now archived at the Fighting for the Faith website of Christian apologist Chris Rosebrough in two parts as Perry Noble's Employees Assassinate the Character of a Critic.
For your convenience, here you can download Part One and Part Two. The segment transcribed below begins at 56:53 of Pt. 2 as Noble shares his closing story from the March 12, 2009 Morning Session One of Unleashed: A One-Day Gathering Designed To Challenge, Encourage & Motivate Church Leaders seen below:
Perry Noble: Let me close with this. I was in Thomasville, GA over Christmas; South Georgia. Somebody from South Georgia here? (crowd whoops) Really!? These people will kill you, be nice to them. (audience laughs) So, I was gonna drive down to Tallahassee, to drink some coffee; they got a Starbucks down there. They don't have one in Anderson—I'm not bitter. My mother-in-law, my mother-in-law—how cool is it to say this—how cool it is to say this; my mother-in-law has a Mustang.

That's just awesome; "you might be a Redneck if…", so my mother-in-law has a Mustang; and I borrowed it to drive it down to Tallahassee. That's a new Mustang; it's like a—it's got—I don't even know. Cuz some are like, "What kind of engine yer—w-what kind of engine's in that car?" [clears throat] Big one; that's all I know I-I don't know numbers or anything, so-so I got in her Mustang and I drove it down to Tallahassee. And actually I met with some church planters, it's kind of fun.

And I drove back and, and I got on a road in Thomasville, it's called Metcalf Road; and it's really, it's really straight—like you could just open a car up. And I'd been drivin' this Mustang all day; I'd been drivin' around Tallahassee with it, and I, I just had this thought: I wonder what this thing's got? Now it'd just rained; and the road was wet. And so I literally; I didn't just ease into it—now I'm an adrenalin junkie—I stomped it. And that car started doing this (makes a back-and-forth motion with his hands)—I don't even know, my mother-in-law might be watching right now on the Internet.

And um, I'm probably never going to drive your Mustang again, but it was awesome. (audience laughs) I stomped it and the car started doing this right here (makes earlier motion)—and I—and-when it finally caught, it was like fooooom; and my head went—and I went like, "This is AWESOME! (audience laughs) I got back in my; I got back to the house that night and I'm sittin' kinda like writin' some stuff in my journal, and I felt the Lord tell me: "Perry, that's My Church. The Church for years, has just been cruisin' around; and they've got so much power under the hood. If they would just stomp it; they would experience things never seen, or experienced, before."

Chris Rosebrough: Now notice this is a direct revelation from Jesus Christ in the new forthcoming Gospel of Perry; this will be in the red letters. He's exegeting what he believes Jesus told him directly; and proclaiming it to all these people as if it's a direct word from the Lord, that they are now beholden to, and their churches need to pay attention because Jesus told it to him, and now he's telling it to them; and this is a Word of Jesus. You have any problems with that? I do.

Perry Noble: For every one of you at Unleashed, I'm praying that you would go back to your church, and you would stomp it; because I believe God wants to do things in your church that would blow-your-mind. You look at this church and you say, "This is a-this is a big church"; why would you limit the size of what God wants to do in your church—to this church? He probably wants to do more. Please, for the Lord of God, stomp it; and watch what He can do. Let's pray.

Chris Rosebrough: Alright; there we go. Any wonder how the events that unfolded in James Duncan's life—Dr. James Duncan—you heard it for yourself [in Part One]. You heard him speak about it; and the experience that he went through. And how, by being a critic, he was treated—in the most un-Christian of ways. It's a fruit, a direct fruit of Perry Noble's preaching and teaching; not only at his church—not only at his church—but to other pastors.

It is in- (pause) not only at his church, but to other pastors. The seeker-driven movement is Christian-believer hostile. It's not interested in doing what God has commanded in His Word, [that] pastors do; feed God's sheep, preach the Word, preach sound doctrine, go in-depth. They're not interested in that, because they're all about bringing numbers in. And so what goes; the Gospel itself. That's the problem; and the believers who, rightfully standing on God's Word are critiquing what's going on, are being crucified—and having their characters assasinated—by men like Perry Noble.

(pause) This must not be allowed to continue. Perry Noble needs to be called to repentance; for his false teaching, his false doctrine, his Bible-twisting, and the fruit of his ministry—which is now so evident for everyone to see, in the actions of his employees—whom he's responsible for, who he set the tone for, and created the culture for—for them to do what they did to Dr. James Duncan. It is reprehensible; it is not in accord with sound doctrine, what happened is not a fruit of the Holy Spirit.

It is the fruit of false doctrine and false teaching; and a false emphasis by a completely bankrupt—biblically bankrupt—seeker-driven, purpose-driven, way of doing "church." And it isn't [church]. What do you think? I would love to get your feedback. By the way, I have invited Perry onto the program to give him equal time; to respond, and give his side of the story. But since I'm a "jackass"; and I'm of the devil, I'm sure he won't.

C'mon, what do you think; would love to get your feedback. Email me at talkback@fightingforthefaith.com
See also:
*UPDATE* PERRY NOBLE: APPEAL TO REASON USELESS
PERRY NOBLE SAYS YOU'RE A JACKASS
KEN SILVA ON PERRY NOBLE FOR IRON SHARPENS IRON
PERRY NOBLE SOUNDING NOT SO NOBLE
PERRY NOBLE PAYS HOMAGE TO RICK WARREN AND TELLS HIS CRITICS "THEY CAN KISS MY…"
PURPOSE-DRIVEN POPES OF THE CAROLINAS HAVE SPOKEN
BRAD COOPER OF PERRY NOBLE'S NEW SPRING CHURCH WITH A VERY FOUL-MOUTHED REFERENCE TO "WORSHIP"