By Ken Silva pastor-teacher on Dec 13, 2009 in AM Missives, Current Issues, Emergence Christianity, Emergent Church, Features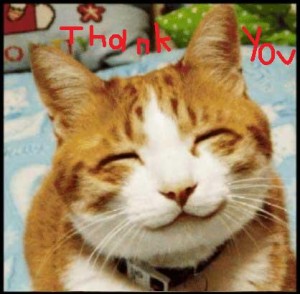 Apparently it's a slow day in the world of the egregiously ecumenical Emerging Church aka Emergent Church—morphing into Emergence Christianity (EC)—which is a cult of postliberalism now within mainstream evangelicalism. And continuing with Dr. Walter Martin On Apostasy Circa 1985, it happens to be my view that this EC Liberalism 2.0—as direct descendants of what the late cult expert called the Cult of Liberal Theology—is right now spreading the "accelerating apostasy" throughout the entire of the visible church.
Today heretical EC leader Doug Pagitt, the quasi-universalist pastor of the church where equally heretical Tony Jones is "theologian in residence," tweeted:
@pagitt Reading: "We Love You Ken Silva"( http://twitthis.com/kmexel ) (Online source)
Which was immediately Retweeted by Chris Seay, one of the people Pagitt—then of Young Leaders Network of Leadership Network—invited to be part of the original group of youth pastors and youth ministers from which the EC would spring. You can read more in The Emerging Church Sowing Its Neo-Orthodox Confusion On Scripture. Seay says:
@PastorChrisSeay RT @pagitt: Reading: "We Love You Ken Silva"( http://twitthis.com/kmexel ) This is a great read Jonathan! (Online source)
Unfortunately sowing false doctrine and division in the church visible really is quite a time-consuming enterprise so Pagitt and Seay are a bit late to the party. You see, that link takes us to an October post by a Jonathan Brink, whom I first mentioned in Phyllis Tickle And The Emerging Church: It's Not If Sola Scriptura Ends But When, which gives you a little bit of a clue as to what these boys are really all about. That post is about The Great Emergence conference promoting Phyllis Tickle, which itself was put on by the dubious duo of Jones and Pagitt, as was the apostasia-palooza Christianity 21.
But actually it was Adele Sakler of the EC group Queermergent who would inadvertently bring Brink's post We Love You Ken Silva to my attention the day he published it. At that time I had decided not to comment on Brink's musings because they're chock full of circular reasoning, and in essense, Brink's simply doing to me the same things which he's accusing me of doing within it. O, and I'm not at all surprised that those around the EC would think it's a "great read"; but after-all, like Brink, "It doesn't really bother me" because it's "introducing people to my blog who I would rarely ever reach so its not all that bad."
So, all I have to say at this point is: Right back at ya. :-)
See also:
THE NEW CHRISTIANS WITH CHRISTIANITY WORTH BELIEVING—NO SOLA SCRIPTURA: YES, WOMEN PASTORS AND QUEER CHRISTIANS
EMERGING CHURCH AND ADELE SAKLER TRANSFORM GAY AGENDA IN EVANGELICALISM
FOR EMERGENCE CHRISTIANITY OUT GOES THE BIBLE AND IN COMES "QUEER CHRISTIANS"
SOUTHERN BAPTIST CONVENTION AND "INSIGHTFUL" EMERGING CHURCH HERETIC TONY JONES
THE CULT OF LIBERAL THEOLOGY ROTTEN ROOT OF THE POSTLIBERAL EMERGING CHURCH