By Ken Silva pastor-teacher on Nov 19, 2009 in Current Issues, Emergence Christianity, Emergent Church, Homosexuality/"Christian"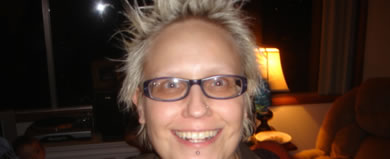 Recently Apprising Ministries pointed out the Growing Gay Agenda In Evangelicalism; therein you will see Tony Jones, a leading spokesman for the egregiously ecumenical Emerging Church de-formation of the Christian faith aka Emergent Church—now morphing into Emergence Christianity (EC)—speak of "a shift" toward full inclusion of GLBTQ people within evangelicalism.
And in Emerging Church To TransFORM Outlaw Preachers I talked about the EC group TransFORM, a network created by "Kingdom Journalist" Steve Knight of Emergent Village. As I've said before, most all of the familiar names in the EC existential rebellion against the final authority of the Bible are to be found; and it's very important for you to realize that the EC has also now embraced a bunch self-described, largely gay-affirming, Outlaw Preachers (OP) now slithering up all around "pastor" Jay Bakker.
 Together one of their pet doctrines right now is the attempt to convince us that the deviant lifestyle of having sexual relations with another of the same sex, i.e homosexuality, is a viable one for the evangelical Christian. Here's yet another example;  just minutes ago it was brought to my attention that TranFORM has re-tweeted:
RT @Queermergent #Queermergent has started an Emergent/ing Spiritual Communities page: http://is.gd/4ZbGU (Online source) 
You may recall this EC group Queermergent is headed by practicing lesbian "Christ-follower" Adele Sakler aka Existential Punk, who was also co-leader of Richmond Emergent Cohort aligned with Emergent Village. The link above takes us to Inclusive Communities:
Here are a list of Emerging/ent Queer-inclusive/embracing spiritual communities. If you know of any others, PLEASE feel free to contact Adele… (Online source)
Not surprisingly, already on the list we find House For All Sinners And Saints, which is the church of gay affirming ELCA "pastor" Nadia Bolz-Weber—a self-identified OP—whose HFASS church will be hosting next years OP annual meeting. We also find Ikon, the heretical group started by Sakler's good friend, and EC darling, Peter Rollins. You'd best know this: That very dark and threatening same-sex storm, right now approaching hurricane force, grows even closer to the coast of your own local church.
See also:
ROB BELL, PETER ROLLINS, AND QUEERMERGENT'S ADELE SAKLER
THE NIGHTMARE BEGINNING FOR MAINSTREAM EVANGELICALISM
THE SIN OF HOMOSEXUALITY IS DIFFERENT
BIBLE OUTS GAY MARRIAGE (PART TWO)
QUEERMERGENT AND NOW ADULTERMERGENT!?