By Ken Silva pastor-teacher on Nov 19, 2009 in Contemplative Spirituality/Mysticism, Current Issues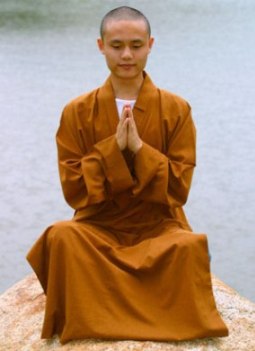 From the Crosstalk website:
Recently, Bethel University in the Minneapolis/St. Paul, Minnesota, area held an interreligious symposium that was titled: Meditation–Buddhist and Christian: Is There Common Ground?

Pastor Bob DeWaay of Twin City Fellowship appeared on Crosstalk to discuss this symposium, a gathering that sought to explore how much common ground there is in both Christian and Buddhist meditation.

Just how dangerous is the belief that Christians can gain insight into themselves by practicing Buddhist approaches to meditation? Pastor DeWaay presents the Bible truths that speak directly to this issue on this edition of Crosstalk.
You can listen to this program right here.
See also:
THE TERMINOLOGY TRAP OF "SPIRITUAL FORMATION"
CORRUPT CONTEMPLATIVE SPIRITUALITY/MYSTICISM GAINING GROUND IN EVANGELICALISM
CONTEMPLATIVE SPIRITUALITY OF RICHARD FOSTER ROOTED IN THE EASTERN DESERT AND THOMAS MERTON
DISCIPLINES TO DECEPTION IN SOUTHERN BAPTIST CONVENTION
"INWARD JOURNEY" ESPOUSED BY RICHARD FOSTER IS A FORM OF DIVINATION
MOVE OVER PASTORS FOR SPIRITUAL DIRECTORS/GURUS
DONALD WHITNEY AND EVANGELICAL CONTEMPLATIVE SPIRITUALITY/MYSTICISM