By Ken Silva pastor-teacher on Nov 19, 2009 in AM Missives, Current Issues, Homosexuality/"Christian"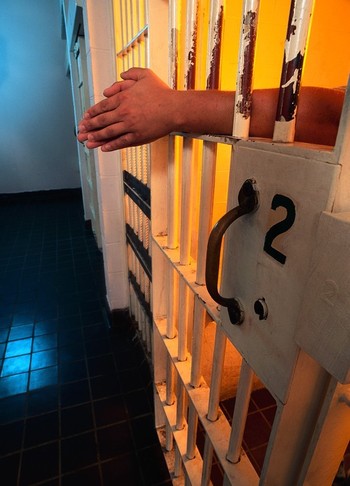 Not many of you should become teachers, my brothers, for you know that we who teach will be judged with greater strictness. (James 3:1, ESV)
You Then Who Teach Others, Do You Not Teach Yourself?
Mark S. Hansen is "Presiding Bishop" of the mortally wounded ELCA, which as you can see in the Apprising Ministries post ELCA And Homosexuality, sealed its fate by voting to allow people unrepentantly practicing the deviant lifestyle of having sexual relations with another of the same sex, i.e homosexuality, to become pastors of their churches.
Not long ago today the Evangelical Lutheran Church in America tweeted:
"Standing Together in God's Grace," an open letter to ELCA members from Presiding Bishop Mark S. Hanson is posted… http://bit.ly/1raT6X (Online source)
The link takes us to the ELCA Facebook page where we find another link that brings us to Open Letter to ELCA Members: A letter from Presiding Bishop Mark S. Hansen to ELCA members. Within Hansen shares the following delusions:
Sisters and brothers in Christ of the Evangelical Lutheran Church in America,… Where does the Evangelical Lutheran Church in America (ELCA) stand today? We stand together in God's grace, but we are not standing still. We proclaim Jesus Christ… (Online source)
No, Mr. Hansen; by allowing people who are unrepentant sinners to shepherd Christ's sheep, you deny Him. And Jesus is now asking you — "Why do you call Me, 'Lord, Lord,' and do not do what I say?" (Luke 6:46, NASB)
Hansen goes on, "Evidence abounds of the Holy Spirit being poured out upon us and through us". Wrong again; in His mercy God may be still pouring His Spirit upon some in the ELCA, but it's in spite of your grievous decision to practice homopression.
May the Lord grant Hansen and the ELCA repentance for lying to GLBTQ people, for whom Jesus died, and leaving them condemned within the prison of their homosexual sin.
See also:
RECENT VOTE ON HOMOSEXUALITY BY ELCA
JOHN T. PLESS: MARTIN LUTHER'S REJECTION OF HOMOSEXUALITY
NADIA BOLZ-WEBER WEIGHS IN ON ELCA CHURCH-WIDE ASSEMBLY
THE SIN OF HOMOSEXUALITY IS DIFFERENT
WHY NO CONDEMNATION FOR CHRISTIANS WHO ARE HOMOPRESSIVE?
GROWING GAY AGENDA IN EVANGELICALISM