By Ken Silva pastor-teacher on Dec 15, 2009 in AM Missives, Current Issues, Features, Rick Warren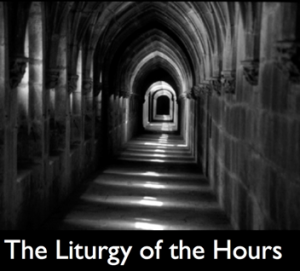 Apprising Ministries reminded you again the other day that Purpose Driven Pope Rick Warren has actually been pushing the door open for corrupt Contemplative Spirituality/Mysticism (CSM) ala Living Spiritual Teacher and Quaker mystic Richard Foster—and his spiritual twin Dallas Willard—within the mainstream of evangelicalism for quite some time now.
For example in Southern Baptist Pastor Rick Warren And Saddleback Church Openly Recommend Contemplative Spirituality/Mysticism, as well as in Rick Warren and Saddleback Church: Prayer Is Not For The Novice we I showed you that one can purchase books e.g. by Foster, Willard and even Roman Catholic universalist Henri Nouwen, right in the Saddleback bookstore itself. 
And then in Saddleback Church Pastors Using Rob Bell Teachings I documented for you Saddleback is exposing their young Adults and youth the warped and toxic mystic musings of Rob Bell, the Elvis of the egregiously ecumenical Emerging Church aka Emergent Church—morphing into Emergence Christianity (EC)—which is a cult of postliberalism now within mainstream evangelicalism.
The other day in Rick Warren Now Openly Promoting Contemplative Spirituality/Mysticism here at And in the latest email promoting the upcoming conference Radicalis, this February at Saddleback Church, Chat Live with Radicalis Speaker, Pete Scazzero, Wednesday, December 9 at 11 am pst Warren told us:
Pete, along with his wife, Geri, are co-founders of Emotionally Healthy Spirituality, a groundbreaking ministry that integrates emotional health and contemplative spirituality to pastors, leaders and local churches. (On file at AM, emphasis mine)
In the extended commercial below for the products he's hawking "Pastor and Author" Peter Scazzero tells us that "a critical component" of his ministry is to introduce us to "an ancient, revolutionary spiritual discipline called The Daily Office." You see, for mystics like Scazzero, "quiet time, or devotions" aren't enough; no, we also supposedly need disciplines of CSM for "the practice of the presence of God."
And unfortunately Scazzero, an author published by Zondervan, is dead wrong when he says this practice is not a "legalistic schedule"; this is precisely what it is—a form of pietism—an asceticism-lite for spiritually obtuse pretending to be Protestants. No worries, persist in CSM long enough God and will send your delusion (see—2 Thessalonians 2:9-12). Who knows, maybe you'll even reach the point Martin Luther speaks of:
Idolatry is all manner of seeming holiness and worshipping, let these counterfeit spiritualities shine outwardly as glorious and fair as they may; in a word, all manner of devotion in those that we would serve God without Christ the Mediator, his Word and command. In popedom it was held a work of the greatest sanctity for the monks to sit in their cells and meditate of God, [solitude] and of his wonderful works; to be kindled with zeal, kneeling on their knees, praying, and having their imaginary contemplations of celestial objects, with such supposed devotion, that they wept for joy. In these their conceits, they banished all desires and thoughts of women, and what else is temporal and evanescent. They seemed to meditate only of God, and of his wonderful works.
Yet all these seeming holy actions of devotion, which the wit and wisdom of man holds to be angelical sanctity, are nothing else but works of the flesh. All manner of religion, where people serve God without his Word and command, is simply idolatry, and the more holy and spiritual such a religion seems, the more hurtful and venomous it is; for it leads people away from the faith of Christ, and makes them rely and depend upon their own strength, works, and righteousness. In like manner, all kinds of orders of monks, fasts, prayers, hairy shirts, the austerities of the Capuchins, who in popedome are held to be the most holy of all, are mere works of the flesh; for the monks hold they are holy, and shall be saved, not through Christ, whom they view as a severe and angry judge, but through the rules of their order. (Tabletalk, 1626 AD)
Ah, but what did know compared to our evangelical CSM gurus like Peter Scazzero; after all, it's not like Luther was actually one of those monks himself, ya know… 
See also:
PETER SCAZZERO PROMOTED BY RICK WARREN
"INWARD JOURNEY" ESPOUSED BY RICHARD FOSTER IS A FORM OF DIVINATION
DR. WALTER MARTIN ON APOSTASY CIRCA 1985
RICHARD FOSTER FORMING PROTESTANT SOUTHERN BAPTIST CONVENTION SPIRITUALITY
ROMAN CATHOLIC CHURCH INFILTRATING EVANGELICALISM
CONTEMPLATIVE SPIRITUALITY/MYSTICISM (CSM) OF SPIRITUAL FORMATION IS RECKLESS FAITH