By Ken Silva pastor-teacher on Dec 12, 2009 in Current Issues, Emergence Christianity, Emergent Church, Features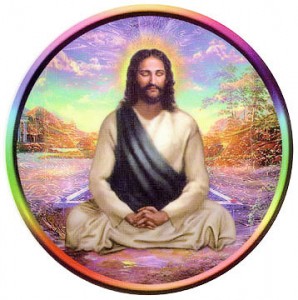 Professing to be wise, they became fools. (Romans 1:22, NASB)
I'll Just See What I Want To See…
This is a follow-up to the Apprising Ministries post Ken Silva And Cathlimergent Network where I showed you that John Sobert Sylvest, who started something called Cathlimergent Conversations: Catholics in the Emerging Church Conversation, tweeted the following concerning my article Roman Catholic Church Infiltrating Evangelicalism:
Ken Silva's NOT very happy: In fact, just today, McLaren writes:Thanks to John Sylvest for his great work http://bit.ly/780d3M (Online source)
And it's really no surprise that Emergence guru Brian McLaren, a leading theologian in the egregiously ecumenical Emerging Church aka Emergent Church—morphing into Emergence Christianity (EC)—which is a cult of postliberalism now within mainstream evangelicalism, praises Sylvest. In the comments section of Where are all the 'Emerging' Catholics? the other day John Sobert Sylvest, who's also a member of the Emerging Church Group TransFORM, informs us:
this very question is one I was exploring with Brian McLaren in the past few days. Toward the end of helping us all find one another, I have launched Cathlimergent at http://cathlimergent.ning.com/ and with an assist on Twitter at http://twitter.com/Cathlimergent (Online source) 
Today in response to Ken Silva And Cathlimergent Network Sylvest tweeted:
@cathlimergent Dear Ken: You say we disagree. I agreeably agree! We'd have to share same epistemology for dialogue to proceed. Sorry. Thanks. God Bless. (Online source)
Followed an hour later with:
@cathlimergent Don't waste years of your life being against anybody, talking past those who don't even share our concepts & categories http://bit.ly/4GpKWe (Online source)
Now from my studies into corrupt Contemplative Spirituality/Mysticism (CSM) and its main vehicle of Contemplative/Centering Prayer (CCP)—meditation in an altered state of consciousness—which was a core doctrine of the EC, I recognize the gibberish language about having to "share same epistemology" and "concepts & categories" in order "for dialogue to proceed." It sounded just like classic neo-Gnostic mystic-speak: You unenlighted people are just not able to communicate on our level, so there's really no point in our wasting our lives in talking past you. 
So I decided to look a little further into what Cathlimergent John Sobert Sylvest is about. Sadly, sure enough he's deeply messed up from his practice of CSM; and consistent with the neo-Gnostics like McLaren in the EC—with their supposedly "deeper" knowledge (gnosis) gleaned from their CCP meditation—tragically Sylvest has constructed a synthetic reality and currently is among those who're always learning but never able to acknowledge the truth (2 Timothy 3:7). It turns out that Sylvest has a website called Christian Nonduality as well as The Christian Nonduality Blog (CNb).
Here Come The Names Of All Of The Usual Suspects Of Mystic Pseudo-Christianity
As soon as I saw "nonduality" I thought of the quasi-Buddist/Catholic mystic so-called "Father" Richard Rohr, a good friend and cohort of Brian McLaren who helped found the group Red Letter Christians along with Tony Campolo, who's also known for his teachings in nonduality. Lord willing I'll talk further about this area; but for now I'll just point out it's classic mysticism, and as another leading teacher of CSM—a Roman Catholic mystic by the name of Thomas Keating tells us:
The state of non-duality is addressed in most of the advanced spiritual traditions of the world religions. It is sometimes referred to as No Self or Emptiness, as in Buddhism. It refers to the death of the false self or ego and the diminishment or extinction of the separate self sense, along with the abiding sense of unity with Ultimate Reality. Unity with Ultimate Reality is usually explained as full enlightenment, or in Christian terms, the grace of the Ascension, a state of union beyond inner resurrection.

Non-duality is clearly a state beyond what is called in the Christian contemplative tradition "Transforming Union." The Cistercians, Franciscans, Carmelites, and other religious groups have described this state as "bridal mysticism." It involves the union of love with God in which the will and intellect are united to God,… (Online source) 
In the About section at CNb we read that Sylvest:
retired in 2000 after serving as Chairman of the Board, President & CEO of Louisiana Bank. His avocational interests have long included formative spirituality, contemplative spirituality, inter-religious dialogue and the interface of science & religion… (Online source)
All of this now explains why the Blogroll at CNb features Brian McLaren and Phyllis Tickle, the Empress of Emergence Christianity; and it also sheds light as to why the Worthwhile Sites category at CNb would confirm what I suspected re. Sylvest and a deep involvement with spurious CSM, when I noticed the Thomas Merton Center and one "Brother" David Steindl-Rast linked therein. Now, you may recall recent AM posts like Rick Warren Now Openly Promoting Contemplative Spirituality/Mysticism and Peter Scazzero Promoted By Rick Warren.
There I showed you that Purpose Driven Pope Rick Warren is now bringing in CSM guru Pete Scazzero to be one of the speakers for the upcoming Radicalis conference at Saddleback Church. And as I also brought out that, beyond question, a veritable Golden Buddha in the wacked world of CSM is the late apostate (at best) Roman Catholic Trappist monk Thomas Merton. But what you may not know, the truth is, Merton's devotion to the practice of CSM would eventually make him much more like the Buddha than the Christ.
You can see it for yourself Merton's disgusting and blasphemous idolatry in Thomas Merton And The Buddhas, taken from his own testimony which Merton recorded himself in his own journal. And Merton's good friend—and fellow Roman Catholic—Benedictine monk David Steindl-Rast is yet another of these aforementioned quasi-Buddist/Catholic mystics, as well as being a Living Spirital Teacher along with another leading purveyor of CSM, Living Spiritual Teacher and Quaker mystic Richard Foster; who is himself a Merton disciple.
And speaking of quasi-Buddist/Catholic mystics, under those Worthwhile Sites at CNb, you can also see that Sylvest has a link to something called the Center for Action and Contemplation, which just happens to be the "ministry" of Richard Rohr. In closing this for now, the reason I felt led to bring all of this to your attention is very, very simple: As evidenced e.g. in AM posts like Contemplative Spirituality/Mysticism Gaining Ground In Evangelicalism and Disciplines To Deception In Southern Baptist Convention, you need to understand that mainstream evangelicalism itself is right now beginning to embrace this very same CSM.
I suggest you'd best get ready to defend your church, because quite likely, this virus has already been uploaded within, and is currently spreading throughout your Young Adult and Youth Groups.
See also:
THE NIGHTMARE BEGINNING FOR MAINSTREAM EVANGELICALISM
EVANGELICALISM BECOMING ANOTHER RELIGION ENTIRELY
RICHARD FOSTER FORMING PROTESTANT SOUTHERN BAPTIST CONVENTION SPIRITUALITY
"INWARD JOURNEY" ESPOUSED BY RICHARD FOSTER IS A FORM OF DIVINATION
SOUTHERN BAPTIST CONVENTION AND "INSIGHTFUL" EMERGING CHURCH HERETIC TONY JONES
THROUGH ROB BELL "THE GREAT ENLIGHTENED ONES" TELL US MAN HAS DIVINE GREATNESS
DONALD WHITNEY AND EVANGELICAL CONTEMPLATIVE SPIRITUALITY/MYSTICISM