By Ken Silva pastor-teacher on Dec 11, 2009 in AM Missives, Current Issues, Features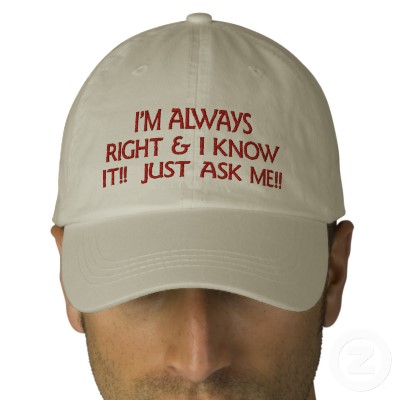 Perry Noble is the influential senior pastor of the NewSpring Church, whose identity will certainly be more on the rise after being a featured speaker at the upcoming Radicalis conference at the Saddleback Church of Purpose Driven Pope Rick Warren. 
Noble's also at the center of the controversy he seems to be trying to ignore, which you can read about by following the links within the Apprising Ministries piece Dr. James Duncan On Pirate Christian Radio To Discuss Issue With Perry Noble's Newspring Church. 
And now apparently, Noble wants us to know that it's "useless" to try and appeal to his reason in our attempt to encourage him to repent of his sins of Scripture-twisting, mocking his critics, and beating Christ's sheep. This morning Noble retweeted the below from his mentor Rick Warren, the master Bible-twister: 
@perrynoble  RT @RickWarren: If someone gets identity,income,or influence by mocking others,appealing to reason is useless.Prov 9:7-8,13:1,21:24,29:8 (Online source)
Obviously I simply reversed the argument Perry Noble is making through his quoting of Rick Warren because someone like myself, or my friend Chris Rosebrough of Fighting for the Faith, can just as easily make the same claim about man-pleasing ministers like Noble and Warren.
And of course we realize what Warren, and his next step seeker sensitive pastor Noble, are actually saying. You see, in their superior erudition, they are the wise who needn't try and reason with those of us who are pride-filled unwise scoffers, i.e because we're simply fools. Here's the Scripture references from the NASB:
He who corrects a scoffer gets dishonor for himself, And he who reproves a wicked man gets insults for himself. Do not reprove a scoffer, or he will hate you, Reprove a wise man and he will love you. (Proverbs 9:7-8)

A wise son accepts his father's discipline, But a scoffer does not listen to rebuke. (Proverbs 13:1)

"Proud," "Haughty," "Scoffer," are his names, Who acts with insolent pride. (Proverbs 21:24)

Scorners set a city aflame, But wise men turn away anger. (Proverbs 29:8)
But unfortunately for Warren and Nobel, who are somehow above reproach, people who are in step with the Holy Spirit will see such conduct from them is yet another demonstration of what online apologetics and discernment ministries are pointing out about the bad fruit of the semi-pelagian Church Growth Movement which produced these megapastors in the first place.
*Update*
Dr. James Duncan, mentioned above, has another very interesting post at his fine Pajama Pages blog entitled NewSpring's curious silence. Dr. Duncan begins:
I don't have much more to say about this whole thing, but I'm surprised at how quickly NewSpring's leaders seem to have gone to ground after their big splash on Friday afternoon.

I've learned that they actually sent their statement as a press release to the local newspaper, intending to get this on the front page last Saturday, though after I told my side of the story their communication apparatus has completely stalled.

Although the staff on every campus have been told they may not visit this site, there must at least be someone who has taken a peek at my rebuttal of their statement. Their official blog is still displaying exactly the same text as it did on Friday. Here, in order of ease of correction, is what I'm waiting for them to fix… (Online source)
You can read this post from Dr. James Duncan in its entirety right here.
See also:
KEN SILVA ON PERRY NOBLE FOR IRON SHARPENS IRON
PERRY NOBLE PAYS HOMAGE TO RICK WARREN AND TELLS HIS CRITICS "THEY CAN KISS MY…"
PURPOSE-DRIVEN POPES OF THE CAROLINAS HAVE SPOKEN
SBC PROTESTANT PASTOR RICK WARREN DOUBLE-MINDED ON THE REFORMATION AND ROMAN CATHOLICISM
KEN SILVA ON IRON SHARPENS IRON: EMERGING CHURCH GURUS AND ROMAN CATHOLIC MYSTICISM IN PROTESTANT EVANGELICALISM
ROMAN CATHOLIC CHURCH INFILTRATING EVANGELICALISM
CONTEMPLATIVE SPIRITUALITY/MYSTICISM CREEPS CLOSER…TO YOUR CHURCH