By AM on Dec 10, 2009 in Current Issues, Features, Radio Appearances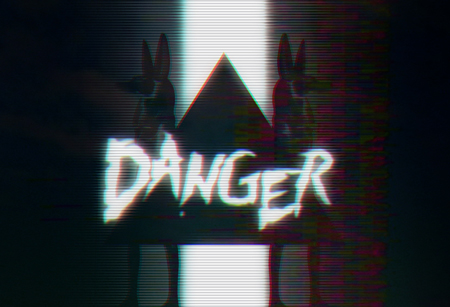 Last night Ken Silva of Apprising Ministries was again invited to appear on the Iron Sharpens Iron radio program hosted by Chris Arnzen. The topic concerned Perry Noble, lead vocalist pastor of NewSpring Church who says that the Christian who wants to go deeper into God's Word is a "jackass."
In a video clip, which you can see in Perry Noble Says You're A Jackass, Noble also quotes John Maxwell telling us the following pietistic foolishness that supposedly "most Christians are educated way beyond their level of obedience anyway." Silva also briefly mentions the controversy as outlined in the AM post Dr. James Duncan On Pirate Christian Radio To Discuss Issue With Perry Noble's Newspring Church.
Therein Duncan, Associate Professor of Communication at Anderson University, lays out what he first told us about in Holy rage at the 'Spring over at his Pajama Pages blog concerning:
how NewSpring insiders attempted to corrupt my family, sabotage an adoption, destroy my career, and ruin my reputation. This campaign, which became the subject of a police investigation, was conducted with the knowledge and encouragement of NewSpring's senior leadership. (Online source) 
Interestingly enough, just today Silva himself received an harassing phone call from someone, who may be aligned with Noble, accusing him of "pastor-bashing." Also in this edition of ISI Silva talked about an upcoming conference called Radicalis at the Saddleback Church of Purpose Driven Pope Rick Warren, discussed in Rick Warren Now Openly Promoting Contemplative Spirituality/Mysticism.
Radicalis, which also happens to feature Perry Noble, gives Warren the opportunity to promote the ministry of another of the speakers by the name of Pete Scazerro. Warren tells us:
Pete, along with his wife, Geri, are co-founders of Emotionally Healthy Spirituality, a groundbreaking ministry that integrates emotional health and contemplative spirituality to pastors, leaders and local churches. (On file at AM)
Silva and Arnzen also talk about the coming ramifications within mainstream evangelicalism now that someone who has the stature within the visible church that Rick Warren enjoys is recommending pastors begin practicing corrupt Contemplative Spirituality/Mysticism (CSM) ala Living Spiritual Teacher and Quaker mystic Richard Foster—and his spiritual twin Dallas Willard.
ISI is the only show in English on a Spanish-speaking radio station, and unfortunately, the final few minutes of this edition of ISI were lost. However, you can download and listen to the program right here.
See also:
PERRY NOBLE PAYS HOMAGE TO RICK WARREN AND TELLS HIS CRITICS "THEY CAN KISS MY…"
PURPOSE-DRIVEN POPES OF THE CAROLINAS HAVE SPOKEN
SBC PROTESTANT PASTOR RICK WARREN DOUBLE-MINDED ON THE REFORMATION AND ROMAN CATHOLICISM
KEN SILVA ON IRON SHARPENS IRON: EMERGING CHURCH GURUS AND ROMAN CATHOLIC MYSTICISM IN PROTESTANT EVANGELICALISM
ROMAN CATHOLIC CHURCH INFILTRATING EVANGELICALISM
CONTEMPLATIVE SPIRITUALITY/MYSTICISM CREEPS CLOSER…TO YOUR CHURCH