By Ken Silva pastor-teacher on Jan 5, 2010 in Current Issues, Emergence Christianity, Emergent Church, Features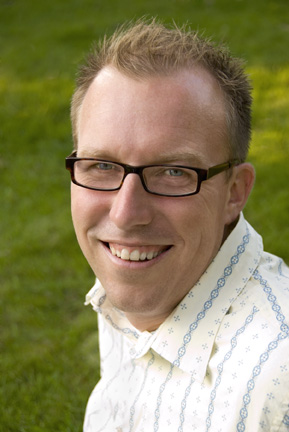 Tony Jones is the heretical "theologian in residence" at the EC church of his equally heretical quasi-universalist pastor Doug Pagitt. This dubious duo holds much sway within the egregiously ecumenical Emerging Church aka Emergent Church that morphed into Emergence Christianity (EC)—which is now a cult of a postliberalism firmly within mainstream evangelicalism.
I reminded you e.g. in Tony Jones And Courtney Perry Et Al that Jones and Pagitt were the master-minds behind the recently concluded EC apostasia-palooza Christianity 21 (C 21), which Apprising Ministries covered in such pieces as Christianity 21: Emerging Voices Of A Pseudo-Christian Faith and Tony Jones And Christianity 21: The Future Of Apostate Christianity.
And as a matter of fact, it seems that over this past five years I've become enough of a problem for Jones that he has had to result to ad hominem attack while ordering his followers:
I am asking all of you to never click on a link posted by Ken Silva, or Christian Research Net, or Lighthouse Trails Research, or Apprising Ministries. Never use their names in a post or on a website (as I just did). And if you've got any old posts that link to their site, delete the links.

I'm not asking you to do this because I'm afraid of criticism.  If you've followed me at all in the past few years, you know that I'm not. I'm asking you to do these things because these critics are dishonest. (Online source, bold his)
Yeah, the old don't confuse me with the facts, I've already made up my mind. You may recall in Emergence Christianity Theologian Tony Jones And His Unrepentant Homosexual Christians the EC leader came out of the closet as it were concerning his personal view that having sexual relations with another of the same sex i.e homosexuality is not a sinful lifestyle for the professing Christian.
Along that line Jones began to whine yesterday in A Call to Clergy: Stop Performing (Legal) Marriages! that:
In 2008, after the passage of Proposition 8 in California, I blogged about my support for gay and lesbian persons and their right to be married.  If there's one thing I've noticed in the time since, it's been how few people paid attention to the nuances of my position. (Online source, bold his)
Sure, that's it, we couldn't understand Tony Jones. Sorry about that, but Jones really just isn't that deep. But apparently what he wants to see in the area of marriage is summed up in the following:
Were we to separate legal and sacramental marriage, it would solve all sorts of problems, not the least of which is the growing discomfort that many of us have that legal marriage is available only to some responsible adults who are in monogamous relationships.  To recapitulate in short what I've written in the past:

There is no "historic" institution of marriage; it has been a fluid concept for thousands of years, changing with time and across cultures
Our society has determined that monogamy is good, so we incentivize it in various ways
It's a plain reality that gay and lesbian couples are among us, and they're not going away
So let's afford them similar incentives toward monogamy by allowing them to enter the binding contract that we call "legal marriage"
This will not implicate what any congregation or denomination considers a "sacramental marriage"…
I say the same goes for same sex marriage.  Many Christians may not like it, but our desire for people to live chaste, monogamous lives should outweigh our distaste for homosexual sex (which, quite honestly, is what most Christians disagree with).  In other words, I'm asking Christians more conservative than I on this issue to consider living with legal same sex marriage in order to encourage monogamy among gay and lesbian persons. (Online source, bold his)
Now Red Letter Christian Tony Jones no doubt has his own reasons for separating so-called "legal and sacramental marriage," but likely it's going to put him in conflict with other "gay affirming" ECers. There's a very real reason why the Emerging/ent/ence de-formation of Christianity is so interested in the issue of same-sex marriage. For you see, once it is recognized as a legal marriage (and it's only a matter of time) then their argument will be homosexual relations within "marriage" cannot be considered sin; to such as these, it's considered their escape clause from the sin of sexual immorality. 
See also:
NOT SO GAY WRITING ON WALL OF APOSTATIZING EVANGELICALISM
THE SIN OF HOMOSEXUALITY IS DIFFERENT
JESUS DEFINES MARRIAGE FOR RED LETTER CHRISTIANS
HOMOPRESSION IS AT LEAST AS BAD AS HOMOPHOBIA
EMERGING CHURCH AND ADELE SAKLER TRANSFORM GAY AGENDA IN EVANGELICALISM