By Ken Silva pastor-teacher on Nov 15, 2009 in Current Issues, Emergence Christianity, Emergent Church, Features, Homosexuality/"Christian"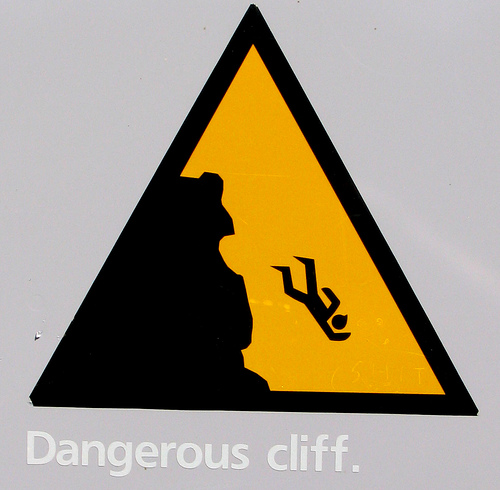 This is a follow-up to the Apprising Ministries articles Growing Gay Agenda In Evangelicalism and Andrew Marin And Phyllis Tickle. Therein I used the two part interview of Phyllis Tickle, the empress of the egregiously ecumenical Emerging Church de-formation of the Christian faith aka Emergent Church—now morphing into Emergence Christianity—(EC) conducted by Andrew Marin and posted over at his blog.
These two videos, the second of which appears below, provide a good basis for some further discussion concerning the fact that Emerging/ent/ence Christianity is fast gaining ground for their gay affirming agenda in their attempt—now from within mainstream evangelicalism itself—to convince us that the deviant lifestyle of having sexual relations with another of the same sex, i.e homosexuality, is a viable one for the evangelical Christian.
As I pointed out earlier, Tickle's simply rehashing tired old arguments from the original Cult of Liberal Theology. And along with many EC staples, e.g. heretical theologian Tony Jones and his friend gay affirming "pastor" Jay Bakker, such as these are reintroducing the same rhetoric that would cause the now mortally wounded mainline denominations to cut loose their anchor of Sola Scriptura in favor of highly subjective Contemplative Spirituality/Mysticism.
Bottom line: They are deciding issues by their fickle feelings, and you'd best get ready to defend against what you're about to hear. This appears as Part 2: Andrew Interviews Phyllis Tickle; a transcription of Tickle's musing follows below:
Marin first notes that "eighty percent" of Tickle's congregation "is in the GLBT community" so this isn't a strange question for him to ask her: If you could say something to the gay and lesbian community, what would you want to say? Or, if you would like to impart knowledge of all the people who read—not read, but—view this, what would you want to impart to them, for them to say to [the] gay and lesbian community?
Tickle: I say it all the time and—let me put it in a different context; ah, I'm a female; obviously. It took a huge move of my sisters—I'm seventy-five—so, really some who are younger than I, to get the feminist movement going.

They burst a boil, or lanced a boil, that needed to be lanced. I find—and I'm not a good feminist—I have seven children; you can't be a good feminist of any ability and have seven children.

But anyway, I'm on what they did; I think it's wonderful, but you can't pick the scab off a boil that's healing. Ah, and—so I find myself; short, maybe, ah- with my feminist friends who want to keep running it up the flagpole.

Because what you do is, you become identified by your thrust; and when nobody is thrusting back, if you keep thrusting, just in order to have your identity, what you lose is who you are once the problem is solved, or near solved. This one is almost solved.

Now, easy for me to say; obviously I'm not lesbian. Easy for me to say it's the answer; no, it's not easy; but if you'll look at it in terms of the feminist argument, and understand that as a woman, I walked—I walked that road.

Ah, and I still say to my stridently feminist friends, "You're not serving the cause well. And what you're really doing is is giving yourselves a contended self identity instead of struggling to find a new one in a society where nobody is pushing back; or where the push-back is not sufficient to justify the shove you're giving it. The difference between lancing a boil and picking at the scab once it begins to heal. And that may be a simplistic way to put it, but I think it's a serious, serious issue.

I—I think that you can talk just so long, and as things begin to change—and they're changing now—ah, then there needs to be a graciousness. And there needs to be the courage to self-identify around something else. Maybe just self-identify around a PTA for gay parents—or I mean, something.

Ah, I don't really mean that; but, but, something that shows the next step of who, and what, you are. Um and ah—so you're right, I say that to all of my dear friends at Holy Trinity; and they just roll their eyes. Or Susan Russell, who leads Integrity—which is the Episcopal Church's movement—as you know, um, and we're good friends, and ah, colleagues, and she just says—or Louis Crew—and they just say, "You don't understand."

Yeah, I'm pretty sure I don't understand; but I do understand the female thing, and I have the same reaction, and the same sense, of learn when you're picking a scab, as opposed to lancing a boil.
See also:
THE SIN OF HOMOSEXUALITY IS DIFFERENT
HOMOPRESSION IS AT LEAST AS BAD AS HOMOPHOBIA
ROB BELL, PETER ROLLINS, AND QUEERMERGENT'S ADELE SAKLER
EX-HOMOSEXUAL FRIEND OF APPRISING MINISTRIES
THE NIGHTMARE BEGINNING FOR MAINSTREAM EVANGELICALISM
OUTLAW PREACHERS KHAD YOUNG AND JAY BAKKER DON'T LOVE ENOUGH