By Ken Silva pastor-teacher on Nov 14, 2009 in Current Issues, Emergence Christianity, Emergent Church, Features, Homosexuality/"Christian"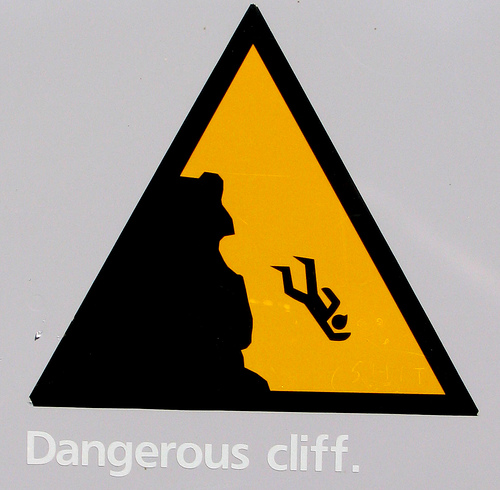 This is a follow-up to the Apprising Ministries article Growing Gay Agenda In Evangelicalism. Therein I used the two part interview of Phyllis Tickle, the empress of the egregiously ecumenical Emerging Church de-formation of the Christian faith aka Emergent Church—now morphing into Emergence Christianity—(EC) conducted by Andrew Marin and posted over at his blog.
These two videos, the first of which appears below, provide us a good basis for some further discussion concerning the fact that Emerging/ent/ence Christianity is fast gaining ground for their gay affirming agenda in their attempt—now from within mainstream evangelicalism itself—to convince us that the deviant lifestyle of having sexual relations with another of the same sex, i.e homosexuality, is a viable one for the evangelical Christian.
As I pointed out earlier, Tickle's simply rehashing tired old arguments from the original Cult of Liberal Theology. And along with many EC staples, e.g. heretical theologian Tony Jones and his friend gay affirming "pastor" Jay Bakker, such as these are reintroducing the same rhetoric that would cause the now mortally wounded mainline denominations to cut loose their anchor of Sola Scriptura in favor of highly subjective Contemplative Spirituality/Mysticism.
Bottom line: They are deciding issues by their fickle feelings, and you'd best get ready to defend against what you're about to hear. Andrew Marin tells us in this Part 1: Andrew Interviews Phyllis Tickle, "I had the opportunity to interview Phyllis Tickle"; a transcription follows below.
Marin tells us he has "the privilege" to interview Phyllis Tickle, whom he says, "is leading the charge for the Emergent movement." Marin points out Tickle is involved with an "all-inclusive" Episcopal church "when it comes to GLBT folks." 

Then at 1:10 in, while referring to her "as a representative of the Church—capital C here," Marin asks Tickle what she 'd like to say to the "broader church about the gay and lesbian community." 

Tickle: Ah, I would like to say, first of all, let me speak a little bit autobiographically, if I may, to answer that—ah yes, I am Episcopalian, and a member of good standing of Calvary Episcopal. But my assignment out of Calvary Episcopal, through our Bishop's office is the Holy Trinity Community Church—United Church of Christ Community Church, which is an all-inclusive Bi-Gay-Trans-Lesbian church. 

Ah, and about eighty percent of our members are in that category, and about twenty percent are not. So I come with some personal experience, and obviously—some—I've been a member of that communion for ten years now. Ah, and served them as a lector—reader—and also as a lay Eucharistic minister. 

So I'm not sure I can be called a representative of the Church—capital C—without some prejudice, if you will say, um, to it. But, the church itself is gonna have to come to grips with the fact that, we have changed, um, over the years—we have evolved—the Law. We now admit divorce, our Lord does not speak much about sexuality; but He's very clear about divorce. 

Ah, it's the only thing He's really clear about. And we've managed because—out of compassion—and I certainly am for that change, uh, out of compassion—ah, and out of common sense—and out of a recognition that our times, and ways of being, are different from those, um, we have managed to get around the divorce issue. And now even ordained divorced clergy—and, and, that kind of thing. 

The same thing is going to happen with the gay issue; ah, it's in process. But you can look, ah, right from, ah, the 1850's; you can see a progression of change. In the 1850's churches split over the slavery question—and it was true, honest—ah, it was religious difference; it was Scriptural differences of opinion. Ah, the doesn't say, "Go own people"; but it certainly recognizes slavery as a possibility, and it even provides for it. And sort of condones it, if you will. 

We got over that, cuz it didn't make sense. Ah, we got over feminism; ah, or we got over, ah, the need for equality of the genders. Ah, and again, the Bible's pretty clear; Paul is certainly clear about the role of the genders. Ah, and it didn't work in our society. So this is the last—then, then we, then we did the—you know—we did the divorce thing. 

Ah, and so there this sort of progression, if you will, of sociological shifts over the last hundred and fifty years, hundred and sixty years. And this is the la—I, I tell audiences, it's the last puck, in a deadly game—the last playing piece, if you will, in a deadly game. And, if anybody—on either side—of the issue, fails to understand what really is the issue—and the issue really is—absolute Sola Scriptura; Scripture only, and only Scripture. 

Ah, did God put a period at the end of Revelation, or did He put a comma? Um, and once you understand that, when we make this change—and we will make it—there's no question, I mean, it's essentially a, a dead issue right now. If I were gonna get hysterical, I would be hysterical about the transgendered, for whom, this is not a solved issue. The DNA mosaics, um, those people whose bodies, ah, are neither fish nor fowl—the hermaphrodites, the Turner Syndromes, ah, those folk, for whom there is no compassion on either side. 

Um, but, the truth of it is, we're gonna get over this; we just have to understand, that when we do, it's the la—it is the last playing piece. It's, its the last stance, if you will, for Sola Scriptura—Scrip—an, an—you know, if, if, we're right; we will recognize that divorce wasn't the best thing that ever happened to the human race, or, ah, to the human home. But it was a necessary, ah, adjustment—and we've paid a price for it. But we probably would have paid a bigger price, had we not it. 

I think the same thing is true here.
See also:
THE SIN OF HOMOSEXUALITY IS DIFFERENT
HOMOPRESSION IS AT LEAST AS BAD AS HOMOPHOBIA
ROB BELL, PETER ROLLINS, AND QUEERMERGENT'S ADELE SAKLER
EX-HOMOSEXUAL FRIEND OF APPRISING MINISTRIES 
THE NIGHTMARE BEGINNING FOR MAINSTREAM EVANGELICALISM
OUTLAW PREACHERS KHAD YOUNG AND JAY BAKKER DON'T LOVE ENOUGH