By Ken Silva pastor-teacher on Nov 14, 2009 in AM Missives, Current Issues, Emergence Christianity, Emergent Church, Homosexuality/"Christian"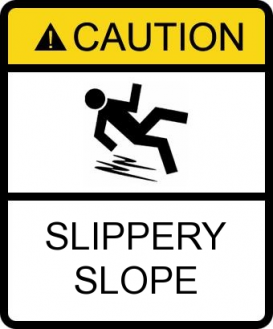 …always learning and never able to come to the knowledge of the truth. (2 Timothy 3:7, NASB)
Telling Each Other What They Already Want To Hear
In the Apprising Ministries post Tony Jones And Ken Silva Agree! I brought you a very telling quote from Tony Jones, a leading spokesman for the egregiously ecumenical Emerging Church de-formation of the Christian faith aka Emergent Church—now morphing into Emergence Christianity—(EC). Jones, who's "theologian in residence" at the EC church of his quasi-universalist pastor Doug Pagitt, speaks of his time teaching at the 2009 Cornerstone festival:
I will say this: I think we can see Cornerstone as a sort of belwether of evangelicalism. Five and ten years ago, the seminar tents were populated with seminars on modern, evidential apologetics (Norman Geisler was a name I heard a lot) and pro-life stragegy sessions. Today, the seminars are on creation care, developing new monastic communities, centering prayer, and human rights. Phyllis Tickle and I talked about the great emergence. And, for the first time at Cornerstone, Christians who favor gay rights and GLBT inclusion in the church were allowed to speak alongside those from "ex-gay" ministries.

This is the shift that's taking place in evangelicalism, people. Get ready for it. (Online source, bold his)
Jones is correct; this shift is underway, which is why in articles like Emerging Church To TransFORM Outlaw Preachers—a largely biblically illiterate group headed by Jones' friend gay affirming "pastor" Jay Bakker—I've been warning you that there's a very dark and threatening same-sex storm right now approaching hurricane force and which, is currently only slightly off the coast of your own local church. And you'd best prepare to answer the type of reimagined liberalism you'll hear below from Phyllis Tickle, the empress of Emergence Christianity.
While evangelical leaders lust for number$ EC advocates have been busy capturing mainstream evangelical Young Adult and Youth ministries. Rob Bell, the Elvis of the Emerging Church, is clearly considered mainstream now; published by Zondervan, being a featured speaker at Zondervan's 2009 National Pastors Conference, and we even see a Bell blessing from Purpose Driven Pope Rick Warren with Saddleback Church Pastors Using Rob Bell Teachings.
And all this despite Bell preaching anti-Protestant mystic myths like "The Great Enlightened Ones" Tell Us Man Has Divine Greatness. The point is: If you don't think these views are already deep into mainstream evangelicalism, you are a dreamer. Well Bell has also had Tickle teach at his Mars Hill Bible Church; the interested reader will find a transcript of her heretical musing, which was closer to the message of the Dalai Lama than e.g. a Tozer or a Spurgeon, in A Treasure We Don't Understand—Phyllis Tickle At Mars Hill Bible Church.
Arguments Of Modern Theology Reimagined For Postmodern Theology Just As Wrong
You will see in Who Is Phyllis Tickle? that's a very apt title concerning her own views of Christianity. There's another reason that I mentioned Jones' post on Cornerstone 2009; not only was Phyllis Tickle there, but in his post Looking Back on Cornerstone – The Gays Have Their Day Jones also informs us:
Probably the most anticipated element of Cornerstone that I was involved with was a panel discussion entitled, "Gay Rights or Wrongs," which was a conversation about how the church should approach the issue of GLBT persons… On the panel with me were Rich Amesbury, a professor of ethics at Claremont School of Theology, Andrew Marin of the Marin Foundation, Christine Sneeringer from Worthy Creations Ministry, and Frank Carrasco of Exodus International. (Online source, bold mine) 
Marin tells us in Part 1: Andrew Interviews Phyllis Tickle, "I had the opportunity to interview Phyllis Tickle". Then he says:
She has some very clear thoughts on the shifting culture of Christianity and how that relates to gays and lesbians, and I'm wondering what you think of all she said in this first part of the interview? (Online source)
And then in Part 2: Andrew Interviews Phyllis Tickle Marin tells us:
This video is Part 2 which answers the question, What does Phyllis Tickle communicate to her congregation, that is 80% GLBT, about straight Christians and Christianity in general? What do you think about what she said? (Online source)
She's simply rehashing arguments from the original Cult of Liberal theology, and reintroducing the same rhetoric, which would cause the now mortally wounded mainline denominations to cut loose their anchor of Sola Scriptura in favor of highly subjective Contemplative Spirituality/Mysticism; in other words, it's the same spiritual sewerage spewed e.g. by Living Spiritual Teacher and "Progessive Christian" scholar Marcus Borg. It's all been heard before; and there's no new evidence, we've also seen it before. 
Part One
Part Two
See also:
THE SIN OF HOMOSEXUALITY IS DIFFERENT
HOMOPRESSION IS AT LEAST AS BAD AS HOMOPHOBIA
ROB BELL, PETER ROLLINS, AND QUEERMERGENT'S ADELE SAKLER
EX-HOMOSEXUAL FRIEND OF APPRISING MINISTRIES 
THE NIGHTMARE BEGINNING FOR MAINSTREAM EVANGELICALISM
OUTLAW PREACHERS KHAD YOUNG AND JAY BAKKER DON'T LOVE ENOUGH