By Ken Silva pastor-teacher on Nov 13, 2009 in Current Issues, Emergence Christianity, Emergent Church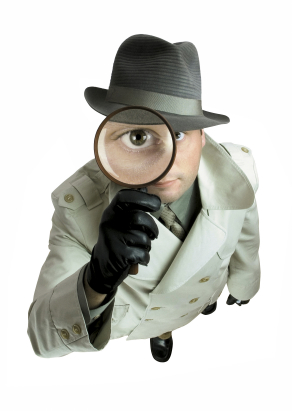 Though once more directly aligned with Emergent Village within the egregiously ecumenical Emerging Church aka Emergent Church de-formation of the Christian faith—now morphing into Emergence Christianity—Courtney Perry, "photographer, Bingo-lover," was the photographer for the recently concluded EC apostasia-palooza Christianity 21 (C 21), which Apprising Ministries covered in such pieces as Christianity 21: Emerging Voices Of A Pseudo-Christian Faith and Tony Jones And Christianity 21: The Future Of Apostate Christianity.
You'll recall that C 21 was put on by JoPa Productions, which is a company formed by Tony Jones and his quasi-universalist pastor Doug Pagitt. AM also showed you that among alleged "innovative" and "most important voices for the future of Christianity" who supposedly spoke "into our future" in order to "shape the future of our faith" at C 21 were such familiar EC names as Phyllis Tickle, the Empress of Emergence Christianity, "queer inclusive" ELCA "pastor" Nadia Bolz-Weber, Makeesha Fisher, Julie Clawson, and gay affirming PCUSA "pastor" Nanette Sawyer.
First, in Welcome to My New Blog! Jones tells us why he's no longer blogging at the interspiritual website Beliefnet:
A year ago, I accepted an offer to blog at Beliefnet, and TonyJ.net was repurposed as a landing page for my professional life.  While I think that Bnet did raise the exposure of my blogging, I was continually frustrated at how hamstrung I was on the technical side.  Things in the blogosphere are changing rapidly, and Bnet, being owned by a big corporation (News Corp) just didn't have the ability to move as quickly as I had hoped. 

Plus, I never reached their top echelon of bloggers, as far as numbers, so it didn't make much sense for them to pour resources into my blog.  They have said that I will be able to import my Bnet posts here, but it will take some time for that to happen. (Online source)
All of this aside for now, recently over at his former Bnet blog Jones did do a couple of pieces concerning C 21; one called Christianity 21 — It's Over but the Shouting where—at the request of his friend outlaw preacher and gay affirming "pastor" Jay Bakker—Jones told us:
I will be posting about the event, at length, in the next couple days.  Until then, enjoy the images of Courtney Perry… (Online source)
That would end up being a post called Looking Back At Christianity 21, in which we're treated to, "Photos courtesy of Courtney Perry". Jones tells us:
In short, it went even better than Doug and I imagined it. All of the pieces came together beautifully… If you want to find out about the nuts and bolts of C21, see this link for mui links, names, books, etc. (Online source)
Following the link above will take you to where you can see the sponsors, etc. and even get the Christianity 21 Media Pack containing:
the audio of all 21 presentations on a CD in mp3 format, a video highlight DVD, and a book with Paul's sketches and Courtney's photos. (Online source)
Well, the other day Perry took a break from sharing her rather curious sense of humor in posts like bingo lays her gift on the altar to tweet some gratitude: 
Thanks, @jonestony, @makeesha, and @seebriansbrain for the photo shout outs. It's truly been an odd day. (Online source)
And then today Perry tweets: 
Check out the gorgeous photography on the blog of @jonestony http://blog.tonyj.net/ Oh, and read it, too. : ) (Online source)
Then, as we click the link above to the revamped website of  Tony Jones, we can take in more "Original photography on this site by Courtney Perry," who—as we saw above—was on hand to document JoPa's C 21 event in pictures. Now, one of the best ways to share with you how far away from the actual Christian faith this EC existential rebellion against the final authority of God's Word has been drifting, is to just let you see it for yourself.
So, for the EC perspective of C 21, one of its voices presenter Julie Clawson now gives you:
Other people who are sharing about the experience –

Christina Whitehouse-Suggs on Drunk on the Wine of New Love

Danielle Shoyer gives a recap

Imago's blog's reflections

Tony Jones looks back at the event.

Seth Donovan talks about starting in a new place.

Pam Heatley compared C21 to a tropical vacation

Shula at Sensuous Wife blogs her reaction to the event.

Don Heatley has created an amazing highlight video from the event that really helps capture some of the themes that emerged there.

For more fantastic pictures from the event, visit Courtney Perry's Christianity 21 photostream (the pictures here are hers, excepting the panorama which is Jake Bouma's) (Online source)
And interestingly enough, based upon Different Religion, Equal Yoke?, a piece that appears at the blog of Faith Manhattan—an apostate project founded by Samir Selmanovic—it also seems that Perry's a bit of a writer; and at least at that time anyway, Courtney Perry was "a part of Journey Community Church." A church, which it just so happens, is where c 21 presenter Danielle Shroyer—seen here in clouds and tony jones—is "pastor."
Indeed, names and spiritual associations to keep an eye on…
See also:
BRIAN MCLAREN COMMENDS FRIEND TONY JONES
CHRISTIANITY 21 AND ALLEGED INNOVATIVE VOICES IN THE FAITH: PHYLLIS TICKLE 
CHRISTIANITY 21 AND ALLEGED INNOVATIVE VOICES IN THE FAITH: NADIA BOLZ-WEBER
CHRISTIANITY 21 AND ALLEGED INNOVATIVE VOICES IN THE FAITH: NANETTE SAWYER
CHRISTIANITY 21 AND ALLEGED INNOVATIVE VOICES IN THE FAITH: SETH DONOVAN
THE NEW CHRISTIANS WITH CHRISTIANITY WORTH BELIEVING—NO SOLA SCRIPTURA: YES, WOMEN PASTORS AND QUEER CHRISTIANS
APPRISING MINISTRIES WITH A PEEK AT THE COMING SOTERIOLOGY OF EMERGENCE CHRISTIANITY