By Ken Silva pastor-teacher on Jan 27, 2010 in AM Missives, Current Issues, Features, Theology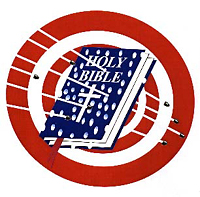 As a Bible-believing Christian, it's quite likely that more and more as you listen to what's being taught in your mainstream evangelical church, you are sensing something is "off." 1) you're right; it is. And 2) at Pyromaniacs recently Phil Johnson has done the Church a service is exposing why. 
He's put together a couple of recent posts which are must-reads if you what to know what's going on, and why even the mainstream of the visible church is only paying lip service to the proper Christian spirituality of Sola Scriptura. First, a few days ago in The Lie of "Liberal" Theology Johnson explains: 
Liberal is such a benign-sounding term. The word itself means generous, open-handed, large-hearted, charitable. The synonyms commonly used to describe radical ideologies reverberate with positive overtones: "latitudinarian," "progressive," "forward-looking," "free-thinking." And the antonyms are all Scrooge-like words—"miserly," "bigoted," "narrow-minded," "reactionary."

Those semantic connotations disguise the true nature of liberal theology. When Christian doctrine is subjected to liberalizing influences, the inevitable result is a profoundly destructive drift that weakens churches, breeds skepticism, and quickly trades away the gospel for a differently-nuanced message. The long view of church history provides ample proof of that… (Online source)
Johnson also tells us: 
This month's 9Marks eJournal analyzes the subtleties and dangers of liberalism—especially the quasi-evangelical neo-liberalism currently vying for control of the evagelical movement. You must read this issue of the journal. Print it out, download it to your Kindle, or have someone read it to you.

Full disclosure: I wrote an article for the issue. Carl Trueman's article is short but potent. I also loved Jonathan Leeman's article. There are many such highlights—but the entire journal is must-read material. Take some time with it. (Online source) 
And then a couple of days ago in A Thumbnail History of Theological Liberalism: The Lie of "Liberal" Theology, Part Two Phil Johnson explains:
Persons beset with the spirit of liberal religion invariably try to present themselves as cutting-edge visionaries. But liberalism is neither fresh nor progressive. Look at almost any era of church history and you will find the liberal spirit alive and well in some form or another… (Online source)
This is essentially what I told you in the Apprising Ministries article . And, although I don't really know Phil Johnson personally, I can tell you this; I'm very glad he's covering these issues for you because Johnson knows exactly what he's talking about when he goes on to warn you:
Virtually every significant evangelical institution that embraced any degree of modernism soon abandoned evangelical principles. And practically all of them became empty shells of what they once were.

The legacy of such movements is clear—or it ought to be. No good has ever come from the liberalizing tendency. It is rooted in a way of thinking that is hostile to the authority of Scripture; it inevitably corrupts the simplicity of the gospel of grace; and it fosters skepticism and (in the worst cases) rank unbelief. (Online source)
I'll tell you again; the truth is, what we are really dealing with in the sinfully ecumenical Emerging Church de-formation of the Christian faith aka Emergent Church—that's now morphed into Emergence Christianity (EC)—with men like Brian McLaren and Rob Bell is actually a new form of liberal theology—a postliberalism i.e. Liberalism 2.0. Keep in mind here that the Emerging/ent/ence Church is quick to remind us that we live in a postmodern culture; and remember now, liberal theology was also known as "modern" theology.
What's invading mainstream evangelicalism is a new hybrid, and highly subjective, postmodern approach to Christianity. But all these new Gnostics have really done with their secret knowledge gained through Contemplative Spiritualiy/Mysticism, under the guise of the spurious Spiritual Formation, within the EC ala Living Spiritual Teacher and Quaker mystic Richard Foster along with his spiritual twin Dallas Willard  is to come up with a postliberal theology, which will kill the mainstream denominations just as dead as the original liberal theology once did the mainline denominations.
See also:
THE CULT OF LIBERAL THEOLOGY ROTTEN ROOT OF THE POSTLIBERAL EMERGING CHURCH
DR. AL MOHLER: IS TRUTH REALLY PLURAL?
THE EMERGING CHURCH HIGHJACKING EVANGELICALISM
THE NIGHTMARE BEGINNING FOR MAINSTREAM EVANGELICALISM
SHANE HIPPS, CO-PASTOR WITH ROB BELL, SAYS ALL RELIGIONS VALID