By Ken Silva pastor-teacher on Feb 10, 2010 in AM Missives, Current Issues, Emergence Christianity, Emergent Church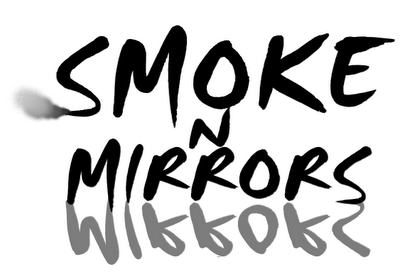 The following discussion of the book An Emergent Manifesto of Hope, which was edited by heretical Emerging Church aka Emergent Church pastor Doug Pagitt and his heretical "theologian in residence" Tony Jones, is taken from Emergent Old Fashioned Liberalism, a review by Bob DeWaay pastor of  Twin City Fellowship and used with permission:
Nanette Sawyer explains how she rejected Christianity because she did not believe ideas that Christians were supposed to believe. She mentions what she was taught: "I was taught, for example, that there are good people and bad people, Christian people and non-Christian people, saved people and damned people, and we know who they are." [1] Perhaps she was taught such things, but her description is a caricature of what most conservative Christians actually believe.

Yes, there are Christians, non-Christians and the saved and the lost. We can know the terms of the gospel and have assurance, but we cannot know the heart. Only the Lord knows with certainty those who are His—so we do not know who, exactly, the saved and the lost are as she claims we teach. Furthermore we do not believe there are any good people (Romans 3:10). If you ask a true Christian if he or she thinks that he or she is "good", they generally will not say yes, but rather they will say that only God is good. If you ask the lost, they often claim to be "good people."

But Sawyer rejected Christianity because of having been told what she must believe in order to be a Christian. What she longed for instead was the luminous "experience of the Presence." She explains how she found that:

Nevertheless, I was always looking for ways to encounter God, to feel that luminous Presence in my life. It's interesting that I can say I am a Christian today because of a Hindu meditation master. She taught me some things that Christians had not. She taught me to meditate, to sit in silence and openness in the presence of God. [2]

She goes on to charge the Scripture with contradiction and uses it to promote paradox as the "antidote to arrogance." [3] If we embrace paradox , we will not fall into the trap of creating categories that people are supposed to be in.

The result of such thinking is obvious: We cannot know propositional truth as revealed in the Bible or be certain we are in the category of redeemed people going to heaven because of faith in the objective truth of the gospel. But we can trust our "luminous experience of the Presence." These are clear trademarks of theological liberalism.

Sawyer is not the only one in love with ambiguity and paradox… One of the most egregious examples of theological liberalism found in the book is in an essay entitled "The Sweet Problem of Inclusiveness – Finding our God in the Other" by Samir Selmanovic. [4] 

His inclusive view was made famous by Roman Catholic theologian Karl Rahner. It is called "anonymous Christianity" and is footnoted by Selmanovic. To illustrate his belief, Selmanovic tells of a tribal chief, Chomina, who refused to convert to Christianity as he was dying because he thought doing so would separate him from his people. [5] 

Here is how this decision was interpreted by Selmanovic: "Moved by the Holy Spirit, people like Chomina reject the idea of allegiance to the name of Christ and, instead, want to be like him and thus accept him at a deeper level." [6] He claims, "But Christianity's idea that other religions cannot be God's carriers of grace and truth casts a large shadow over our Christian experience." [7]

The Holy Spirit, according to the Bible, testifies of Christ (John 15:26). The Spirit doesn't lead people to reject the person and work of Christ as defined in the Bible so that people can somehow ontologically meet "Christ" through other religions, as the inclusivists like Rahner and Selmanovic claim. [8] States Selmanovic, "The godliness of non-Christians is not an anomaly in our theology." [9]

Our response to all this is simple: The Bible warns about those having a form of godliness but deny its power (2Timothy 3:5).
The article by Bob DeWaay, from which this was adapted, appears in its entirety at Critical Issues Commentary right here.
________________________________________________________________________________
Endnotes:

1. Nanette Sawyer, "What Would Huckleberry Do? A Relational Ethic as the Jesus Way" in An Emergent Manifesto of Hope Doug Pagitt and Tony Jones editors (Grand Rapids: Baker, 2007), 42, 43.
2.  Ibid. 44.
3. Ibid. 47.
4. Selmanovic's essay is found on pages 190 – 199.
5. Ibid. 190.
6. Ibid. 191.
7. Ibid.
8. see ibid. 194 n8.
9. Ibid. 196.
See also:
SAMIR SELMANOVIC: GOD IS FATHER OF All RELIGION
CHRISTIANITY 21 AND ALLEGED INNOVATIVE VOICES IN THE FAITH: NANETTE SAWYER
AN INSIDER LEAVES THE EMERGING CHURCH
DISSENTION GROWING AROUND THE EMERGING CHURCH
EMERGING WITH A CHRISTIANITY DOUG PAGITT LIKES
TONY JONES, THE EMERGING CHURCH AND PROGRESSIVE CHRISTIANITY