By Ken Silva pastor-teacher on Feb 9, 2010 in AM Missives, Brian McLaren, Current Issues, Emergence Christianity, Emergent Church, Features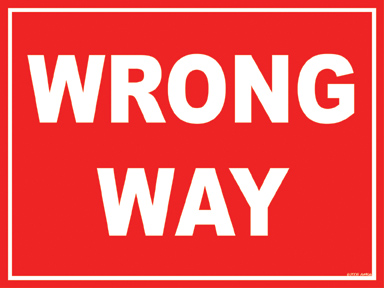 Apprising Ministries is glad to see there are those who are beginning to look harder through the postmodern fog of the sinfully ecumenical Emerging Church aka Emergent Church—that morphed into Emergence Christianity—(EC). As a result we're beginning to see some public dissention surfacing, even among the loving and tolerant "Christ-followers"; particularly it seems concerning EC guru Brian McLaren, heretical EC pastor Doug Pagitt, and his equally heretical "theologian in residence" Tony Jones. 
You may know that this EC cult of a reimagined [read: post] form of so-called progressive aka liberal Christianity, which is a de-formation of the historic orthodox Christian faith, billed itself as "the conversation." However, those of us laboring in the developing field of online apologetics and discernment ministries along the Internet front recognized early on that the EC has always been merely a monologue of the like-minded. 
It would now appear that this is becoming clearer to some who've been in this ongoing EC indoctrination, such as Jeremy Bouma, who penned a post yesterday where he said Goodbye Emergent: Why I'm Taking The Theology of the Emerging Church To Task. Therein Bouma, writing "as one who has been on the inside of and involved with this conversation for half a decade," gave the reasons he's leaving the EC. He also tells us that he's:
waded through the theology of this conversation for 5 years, the last 2 of which has coincided with a serious academic pursuit of biblical and historical theological training. In that experience I have found major problems with EC theological reflection on sin, human nature, atonement (or lack thereof), salvation, judgment, and eschatology. These are not from blog posts. These are from books. Not from speeches at conferences or ephemeral conversations, but ideas encapsulated in published works. (Online source) 
While responding to a commenter Bouma also shared some more important eyewitness testimony concerning McLaren's rejection of the cardinal Christian doctrine of the penal substitutionary atonement of Jesus Christ. Bouma, who even used to attend McLaren's church, said he believes that McLaren's:
revaluation of Christianity is disconnected from historic Christianity, yet connected to versions of it that have existed before. Actually, in a conversation I had with him (this was a public convo during his book review that was open to the public, so I dont think I'm breaking confidence here), I asked him what atonement narratives he embraced if he is so against penal substitutionary atonement. His answer: NONE! He rejects ALL the narratives. (Online source, caps his)
On the heels of the above today, as McLaren's new book A New Kind Of Christianity (NKoC) drops, comes Brian Wants to Frame the Reviews: 'If you disagree with me, you are probably a Fundie!' by Bill Kinnon. It's interesting to note that yesterday Kinnon, a name easily recognized around the blogosphere, and who's worked as a consultant "to a number of churches and Christian organizations in the US, Canada and the UK," informed us in the combox of Bouma's post:
BMcL's A New Kind of Christian was a very important book for Imbi (my wife) and I when we read it 10 years ago. We became evangelists for Brian's books for a time – but are no longer. Our paths have diverged significantly from the one Brian has taken (in my humble estimation.)

I've read most of A New Kind of Christianity (which arrived on Thursday) as I've had time and am disturbed by the cross-less Christianity that Brian describes. There are also some things I do like in the book but by and large, Brian appears more Unitarian Universalist in his understanding of the faith – in spite of how mean, nasty and unloving I am for saying that. The easiest form of debate is to suggest that anyone that dares question you is arguing ad hominem. (I will unpack the reasons for my stated opinion above in a blog post I hope to put up in the next 24 hours.) (Online source)
In his aforementioned post today Kinnon tells us he received McLaren's NCoK "last Thursday" and then he "grabbed fleeting moments over the weekend to quickly read it." Kinnon notes:
From the dust cover of the book,

We are in the midst of a paradigm shift in the church. Not since the Reformation five centuries ago have so many Christians come together to ask whether the church is in sync with their deepest beliefs and commitments. These believers range from evangelicals to mainline Protestants to Catholics, and the person who best represents them is author and pastor Brian McLaren. [emphasis added]

Brian's book tells us immediately that Brian best represents those of us who question the institutional church. (Online source, bold his)
Kinnon's post demonstrates that McLaren, whether he was directly responsible for it or not, is essentially set up as "God's answer to the present state of the church." And then Kinnon calls our attention to EC theologian:
Scot McKnight [who] pointed to the binary "Quiz" Brian ran on his blog:

"If A you probably are a Fundamentalist…"

"If B you are curious…" (Online source, bold his)
Why, what a very un-postmodern thing for McLaren to do. That aside, Kinnon then gets to the heart of the matter:
There is a level of cognitive dissonance in a writer who offers his book as the answer to all that ails Christianity and then also wants to frame how we engage with that book. And the dissonance is deeper in that said writer chooses to label those who disagree with him as close-minded Fundamentalists. (Online source)
You see, as I've said a few times before, the loving and tolerant "Christ-followers" aren't really so loving and tolerant at all when it comes to those who dare disagree with them. What's also important to note here is this: Neither Bouma or Kinnon would even remotely consider themselves an ally of mine in that they appear to see me, quite mistakenly, as some kind of wild-eyed hyper-fundamentalist. Now don't tell anyone, because it would just ruin my rep as the "bad boy of the internet" such as I was called last year, but I'm actually being kind to them in pointing this out.
Seriously though both Bouma and Kinnon, once sympathetic to Brian McLaren, Doug Pagitt and Tony Jones, are absolutely indicative of a growing dissention brewing because of the progressive/liberal theology around the Emerging Church. As I close this out for now I leave you with a couple of critical points upon which to meditate: 1) This Liberalism 2.0 has been there all along; however, with the open embrace of the EC by mainstream evangelicalism apostates (at best) like Brian McLaren have become emboldened; and 2) sadly, this kind of theological poison has been fed, virtually uncut, to your youth for years now. 
See also:
EMERGENT PAIN AND DISCORD IN THE EMERGING CHURCH
THROWN UNDER THE EMERGING CHURCH BUS
EMERGING WITH A CHRISTIANITY DOUG PAGITT LIKES
THE EMERGING CHURCH AGENDA AND DOUG PAGITT
TONY JONES: STOP PERFORMING (LEGAL) MARRIAGES!
BRIAN MCLAREN COMMENDS FRIEND TONY JONES
THE NEW CHRISTIANS WITH CHRISTIANITY WORTH BELIEVING—NO SOLA SCRIPTURA: YES, WOMEN PASTORS AND QUEER CHRISTIANS