By Ken Silva pastor-teacher on Feb 10, 2010 in Current Issues, Emergence Christianity, Emergent Church, Features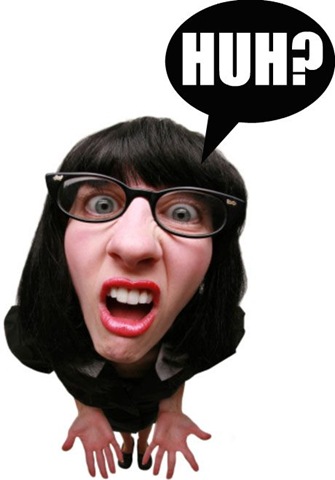 Apprising Ministries brings you another example of the New Downgrade No-Controversy. Not long ago today practicing lesbian "Christ-follower" Adele Sakler has tweeted:
New post @ #Existential Punk: Hardcore Christianity http://is.gd/86A03 #HCX (Online source)
The link above will bring you to Sakler's post where she announces:
Drew Tatusko, Meredith White-Zeager, Ryan Kemp-Pappan and i received a grant to do a podcast for 2 years from Austin Seminary in Austin, Texas! We hope to launch our first show in May 2010. We are really excited!! We hope you will stay tuned and join us as we embark on this incredible odyssey of giving voice to the outcast and apostate! (Online source, emphasis mine)
For those who don't know Austin Presbyterian Theological Seminary is allegedly a seminary in the Presbyterian-Reformed tradition. Welcome to the world of Humpty Dumpty language.
See also:
EMERGING CHURCH AND ADELE SAKLER TRANSFORM GAY AGENDA IN EVANGELICALISM
QUEERMERGENT ADELE SAKLER AND EMERGENT VILLAGE
ROB BELL, PETER ROLLINS, AND QUEERMERGENT'S ADELE SAKLER
DREW TATUSKO DEMONSTRATES CONFUSION FOR US
OUTLAW PREACHERS ARE WRONG CONCERNING SOLA SCRIPTURA
CHRISTIAN AGNOSTIC ADELE SAKLER AND SAMIR SELMANOVIC DISCUSS CHRISTIAN ATHEISM