By Ken Silva pastor-teacher on Mar 15, 2010 in AM Missives, Current Issues, Emergence Christianity, Emergent Church, Features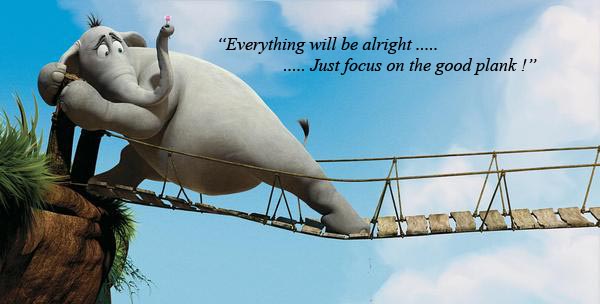 In his post Theology After Google: My Thoughts From Afar Dave Buerstetta, Koinonia Pastor for the Woodridge United Methodist Church, refreshingly lays his theological cards right on the table when he says: 
So Silva doesn't like progressive theologians because we acknowledge that people find many paths for following God in the way of Jesus. (Online source)
One quick correction; Silva doesn't like what progressive theologians teach because they acknowledge that people find many paths for following God in the way of Jesus. I happen to know many people with whom I disagree on various issues, and yet, I still like them personally just fine. In fact, in the combox of the above post I found pastor Buerstetta to be very genuine; and as I told him, I honestly do respect his being willing to come right out with what he believes because there are others who are not so willing. Rev. Dave Buerstetta said to me:
I do believe you and I and every other human being are beloved children of God, precious in his sight, called to live his way of love, justice and peace. I hope we can make room in the "big tent" for all of us. (Online source)
With this out of the way, I want to begin to zero in a little bit upon that phrase "following God in the way of Jesus," which you're likely hearing more and more. Ok, but first I must caution you again; for you see with the Emerging Church, and with its new version of progressive/liberal theology aka the Emergence Christianity—which EC leader Brian McLaren has begun to lay out in his latest book A New Kind of Christianity—we are entering deeply into the world of Humpty Dumpty Language, where words often appear to take shape without any real fixed meaning.
But even so I'm going to help you understand that above phrase, which at face value, sure sounds like an orthodox statement concerning the Christian faith. However, before we're ready to go further I need to remind you of something Christian apologist Dr. Walter Martin (1928-1989) said concerning Scaling the Language Barrier in his classic textbook The Kingdom of the Cults. How sad that now even within mainstream evangelicalism we're seeing that it's become necessary for us to follow the advice below, which was originally being given re. witnessing to non-Christian cultists.
To be able to insure that we are understanding each other Dr. Martin says of the wise Christian:
1 He must strive to direct the conversation to the problem of terminology and maneuver the cult adherent into a position where he must define his usage of terms and his authority, if any, for drastic, unbiblical redefinitions, which are certain to emerge;

2 The Christian must then compare these "definitions" with the various contexts of the verses upon which the cultist draws support of his doctrinal interpretations;

3 He must define the words "interpretation," "historic orthodoxy," and standard doctrinal phrases such as "the new birth," "the Atonement," "context," "exegesis," "eternal judgment," etc., so that no misunderstanding will exist when these things come under discussion, as they inevitably will;… [1]
So, keeping this all in mind, Rev. Buerstetta tells us people find many paths for following God in the way of Jesus. But I, as a regenerated Christian minister of the Gospel of Jesus Christ, would tell you that I follow the way of God in Jesus. But we're not talking about the same Christian faith; as he also said he believes that all human beings "are beloved children of God," and that as a progressive theologian, he acknowledges "people find many paths for following God in the way of Jesus." A nice sentiment, which of course the world will love [2], but it's eternally dead wrong.
In his eyewitness deposition, also known as the Gospel of John, the inspired Apostle tells us what he personally had learned from Christ Jesus Himself. Speaking of Jesus he says:
Yet to all who received Him, to those who believed in His Name, He gave the right to become children of God—children born not of natural descent, nor of human decision or a husband's will, but born of God. (John 1:12-13)
A couple of quick points concerning the above; first notice, to those who believed Jesus then gave the right to become children of God; and simple logic will tell you that if you need the "right to become" something—in this case a child of God—then you were not that something before, i.e. a child of God. Rev. Buerstetta is more than welcome to his opinion; but at the same time when he's contradicting God the Son, I'm going to recommend we go with Jesus on this one. And, in some way, these people who're given the right to become children of God are—quite literally—born of God. [3]
In closing this for now, I shared this piece concerning Rev. Buerstetta because he appears to represent well the Liberalism 2.0 being advanced by e.g. Brian McLaren, the other two-thirds of the Emergent trinity Doug Pagitt, and his progressive theologian in residence Tony Jones, and their friend progressive/process theologian Dr. Philip Clayton. All, regardless of religious affiliation, who are sincere in their faith are children of God following Him in the way of Jesus. But sadly, such is the spiritually bankrupt non-gospel of the Emerging Church 2.0 that only leaves people dead in their sins.
________________________________________________________________________________
Endnotes:  
1. Walter Martin, The Kingdom of the Cults, Ravi Zacharias, Gen. Ed. (Minneapolis: Bethany House, 2005), 32.
2. See—1 John 4:5.
3. See—John 3:3-7; 2 Corinthians 5:17.
See also:
TONY JONES AND TRIPP FULLER ON THEOLOGY AFTER GOOGLE
PHILIP CLAYTON AND THE EMERGING CHURCH 2.0
KEN SILVA ANSWERS PHILIP CLAYTON
THE NEW CHRISTIANITY OF BRIAN MCLAREN AND THE EMERGING CHURCH 
BRIAN MCLAREN INVITES YOU ON HIS QUEST TO DESTROY CHRISTIANITY
PHILIP CLAYTON WITH "BIG TENT" CHRISTIANITY IN THE EMERGING CHURCH
MARCUS BORG AND CHRISTIANS WHO DON'T BELIEVE IN JESUS
APPRISING MINISTRIES WITH A PEEK AT THE COMING SOTERIOLOGY OF EMERGENCE CHRISTIANITY