By Ken Silva pastor-teacher on Nov 11, 2010 in AM Missives, Current Issues, Features, Rick Warren, Roman Catholicism, Southern Baptist Convention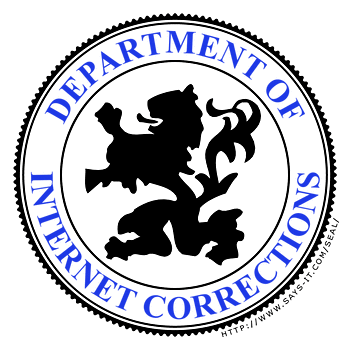 Here at the online apologetics and discernment Apprising Ministries, I've been following the aftermath of the dubious decision made by Dr. John Piper to have Purpose Driven Pope Rick Warren as the keynote speaker at the recently concluded DG 2010 conference Think: The Life of the Mind & the Love of God.
For some reason, even though I'm not seeing much—if any—negative posting around the blogosphere concerning Rick Warren, lately he's been tweeting quite a bit about critics. Take for example this today:
With this in mind then I bring to your attention again that Rick Warren has said: "I see absolutely zero reason in separating my fellowship from anybody." [1] Now consider the following from a USA Today piece from July of 2003:
Warren is part of the ultra-conservative Southern Baptist Convention, and all his senior staff sign on to the SBC's doctrines, such as the literal and infallible Bible and exclusion of women as senior pastors. Yet Warren's pastor-training programs welcome Catholics, Methodists, Mormons, Jews and ordained women. (Online source, emphasis mine)
There have been those who've attempted to refute the above statement saying the reporter erred; but Christian apologist Chris Rosebrough has documented that, the very week this USA article in question was released, it was even advertised on Warren's Pastors.com website. [2]
For the sake of argument though, let's leave out "Warren's pastor-training programs" with "Methodists, Mormons, Jews"; the problem doesn't go away. For you see, we're still told that he is/was training Roman Catholic churches, which according to Reformation theology—that Warren says he believes—are preaching another gospel. [3]
What we do know with complete certainty is that Rick Warren did have Purpose Driven Catholics at his PurposeDriven.com website:
Now here's what Rick Warren believes about the Roman Catholic Church, which long ago placed its anathema upon the very Gospel of Jesus Christ itself:
"I am talking about the fact that about a hundred years ago, Christianity split into two wings… The small group structure is the structure of renewal in every facet of Christianity — including Catholicism." (Online source, emphasis mine)
"Now I don't agree with everything in everybody's denomination, including my own. I don't agree with everything that Catholics do or Pentecostals do, but what binds us together is so much stronger than what divides us," he said. "I really do feel that these people are brothers and sisters in God's family. I am looking to build bridges with the Orthodox Church, looking to build bridges with the Catholic Church,…." (Online source, emphasis mine)
 "Most readers will be surprised to learn that the largest international network is…the Christian Church. The Church, in all its expressions—Catholic, Evangelical, Pentecostal, Protestant and many others—has 2.3 billion followers." (Online source, emphasis mine) 
So, I think it's time to fix that earlier tweet today from Rick Warren, who muses:
To which I reply:
Heresy is claiming u follow Christ while embracing as fellow believers those who faithfully follow Roman Catholicism's false gospel, thereby disrespecting God's family.
_________________________________________________________________________
Endnotes:  
[1] http://tinyurl.com/y5dfo7u, accessed 11/11/10.
[2] http://www.alittleleaven.com/2007/05/rick_warren_wor.html, accessed 7/13/10.
[3] Interesting to note here that in Galatians 1:6-9 the Apostle Paul advocates breaking fellowship with people such as this; and not training them how to potentially make more converts to their false gospel.
See also:
RICK WARREN, CINDY TRIMM, PAULA WHITE & THE LAW OF ATTRACTION
RICK WARREN AND SADDLEBACK CHURCH WORSHIP
DECADE OF DESTINY WITH RICK WARREN
RICK WARREN, LAVERNE ADAMS, AND CHUCK PIERCE'S GLOBAL SPHERES
RICK WARREN, DR. DESTINY LAVERNE ADAMS, AND "APOSTLE" CHUCK PIERCE
RICK WARREN, LAVERNE ADAMS, AND CINDY TRIMM