By Ken Silva pastor-teacher on Feb 18, 2010 in AM Missives, Current Issues, Features, Southern Baptist Convention, Word Faith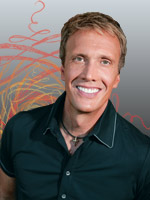 Apprising Ministries told you in Luxury And Ed Young Jr that Southern Baptist pastor Ed Young, Jr—popular Purpose Driven/Seeker Driven pastor of a megachurch known as Fellowship Church (FC) in Grapevine, TX—has been dealing with allegations of living an overly luxurious lfestyle by ABC affiliate WFAA News 8 in Dallas/Fort Worth. It seems the investigation is on-going; however, you can hear the latest concerning this issue in Radio Expose On Ed Young Jr And Luxury.
Right now Young, Jr is busy with his Creative Church Conference 2010, for which today he put up the top video below. And looking at the speaker's list I'd say Young, Jr is quite fortunate to be able to hide behind the Idol of Autonomy erected long ago in the Southern Baptist Convention. You see, in the SBC—which based upon the influx of Contemplative Spirituality/Mysticism may be short for Slowly Becoming Catholic—pretty much anything goes.
A case in point would be Ed Young, Jr having his hero, a certain Word Faith mogul and Oneness Pentecostal heretic by the name of "Bishop" T.D. Jakes, preach in his church…yet again. The middle video below, of night 1 of the 2007 TBN Revival Praise-a-thon where Jakes is begging bucks for that heretical home for Word Faith prosperity preachers, gives you a taste of Jakes' man-pleasing message. Yet even though Jakes denies Who God is, as you can see in Keeping You Apprised Of: T.D. Jakes On The Trinity, there he is at the behest of Ed Young, Jr, sharing the pulpit in a Southern Baptist church.
There's also another well-known Word Faith properity preacher on the C3 platform as well in Jentezen Franklin, seen in the bottom video, whose Pastor's Itinerary tells us March 2 he'll also once again be shilling for TBN in their upcoming Praise-a-thon as Franklin does each year. But that's no real surprise considering he's quite popular with the TBN crowd with his regular program; and in addition, Franklin often hosts as well as appears on their Praise the Lord program. 
See also:
RADIO EXPOSE ON ED YOUNG JR AND LUXURY
BUT SOUTHERN BAPTISTS SAY OK TO "BISHOP" T.D.JAKES
LETTER TO ED YOUNG, JR. REGARDING ONENESS PENTECOSTAL DR. T.D. JAKES SHARING THE PULPIT IN HIS SBC CHURCH
SOUTHERN BAPTIST PASTOR ED YOUNG, JR.: CHURCH LEADERSHIP CONFERENCE IS NOT ABOUT THEOLOGY
WORD FAITH MOGUL "BISHOP" T.D. JAKES – A SOUTHERN BAPTIST PREACHER?
SBC SECOND VICE PRESIDENT DR. WILEY DRAKE COMMENTS ON ED YOUNG, JR. SHARING HIS SBC PULPIT AGAIN WITH ONENESS PENTECOSTAL T.D. JAKES
RESPONSE FROM GARY LEDBETTER OF "SOUTHERN BAPTIST TEXAN" CONCERNING DR. T.D. JAKES AT ED YOUNG, JR'S CREATIVE CHURCH CONFERENCE 2007