By Ken Silva pastor-teacher on Feb 9, 2010 in AM Missives, Current Issues, Southern Baptist Convention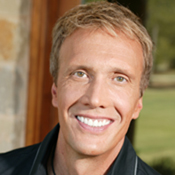 Southern Baptist pastor Ed Young, Jr is the very popular Purpose Driven/Seeker Driven pastor of a megachurch known as Fellowship Church (FC) in Grapevine, TX. Young's bio at FC tells us:
Ed Young is a pastor, author and conference speaker noted for his creative communication style. He has a passion for making the complex, simple as he speaks truth to people in ways they can understand and apply to their everyday lives. He has written 13 books, including The Marriage Mirror, Outrageous, Contagious Joy, Beauty Full, and Kid CEO.

Ed is a frequent conference speaker, and he provides resources for church leaders through CreativePastors.com and the Creative Church Conferences (C3)… Ed Young Ministries broadcasts a weekly television program throughout the world. Ed Young Television can be viewed nationally and internationally on TBN, Daystar and God TV. (Online source)
Apprising Ministries told you yesterday in Ed Young Jr Says He's Setting Things Straight that Young has now responded to allegations of living an overly luxurious lfestyle by ABC affiliate WFAA News 8 in Dallas/Fort Worth. We also pointed out that Christian apologist Chris Rosebrough, host of the Fighting for the Faith (FftF) program on Pirate Christian Radio (PCR), has been examining this issue further.
Rosebrough shares some of his findings in Ed Young's Admissions Are More Damning Than The Original News Story at his A Little Leaven (ALL) website. In addition last night Rosebrough revealed via a tweet:
I'm gonna put @EdYoung 's admissions in proper perspective on tomorrow's program. His admissions are VERY damaging. (Online source)
Then today ALL takes us Inside Young's "Parsonage" via a post where we can view a couple of videos:
We're not sure if this is his previous home or his current "crib" (it really doesn't matter). Do you think Young is living the life of luxury or the life of a humble shepherd of Christ's flock?… Here's Ed making espresso in his current kitchen.

How many thousands of dollars do you think that commercial quality Italian La Marzocco espresso machine cost? Answer: $12,000 – $15,000 We wonder what a $15,000 shot of espresso tastes like. As Ed Young says in the video below, "if you want great espresso then you've got to pay the price". (Online source)
It's important to keep in mind here there are many pastors who would struggle personally to make that in an entire year. And one wonders, for example, with the current situation going on in Haiti why someone like Jonathan Falwell would be so quick to attempt to justify this kind of obviously ostentatious lifestyle:
Praying for @EdYoung this morning. The world doesn't like it when we are effective for Christ so they attack. Glad Ed built on THE ROCK! (Online source)
A reminder that the apparently "worldly" Chris Rosebrough will be putting even more perspective to this troubling tale on his FftF program today, which airs at 6pm EST.
See also:
BUT SOUTHERN BAPTISTS SAY OK TO "BISHOP" T.D.JAKES
LETTER TO ED YOUNG, JR. REGARDING ONENESS PENTECOSTAL DR. T.D. JAKES SHARING THE PULPIT IN HIS SBC CHURCH
SOUTHERN BAPTIST PASTOR ED YOUNG, JR.: CHURCH LEADERSHIP CONFERENCE IS NOT ABOUT THEOLOGY
WORD FAITH MOGUL "BISHOP" T.D. JAKES – A SOUTHERN BAPTIST PREACHER?
SBC SECOND VICE PRESIDENT DR. WILEY DRAKE COMMENTS ON ED YOUNG, JR. SHARING HIS SBC PULPIT AGAIN WITH ONENESS PENTECOSTAL T.D. JAKES
RESPONSE FROM GARY LEDBETTER OF "SOUTHERN BAPTIST TEXAN" CONCERNING DR. T.D. JAKES AT ED YOUNG, JR'S CREATIVE CHURCH CONFERENCE 2007