By Ken Silva pastor-teacher on Feb 8, 2010 in Current Issues, Southern Baptist Convention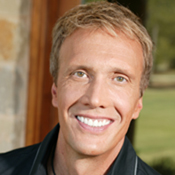 As a follow-up to SBC Pastor Ed Young Jr In Luxury Cover-Up? here at Apprising Ministries I point you to Ed Young Jr's blog where he tells us he's Setting Things Straight and Moving On.
In introducing his video of the same title at his blog today Young, Jr says:
I took the opportunity to thank the church and address some recent news coverage. And now, we will continue to move forward and follow God in the work He is doing here. (Online source)
As I watched the video a couple of things came emerging in my view; 1) it seems the board members protesteth too much, and 2) The first to plead his case seems right, Until another comes and examines him (Proverbs 18:17, NASB). So stay tuned; indeed, likely we ain't seen nothing yet.
*UPDATE*  Christian apologist Chris Rosebrough, host of the Fighting for the Faith (FftF) program on Pirate Christian Radio (PCR), has been examining this issue further and shares his findings in Ed Young's Admissions Are More Damning Than The Original News Story.
In addition tonight Rosebrough tweeted:
I'm gonna put @EdYoung 's admissions in proper perspective on tomorrow's program. His admissions are VERY damaging. (Online source)
Rosebrough's FftF program airs on PCR weekdays at 6pm EST
See also:
BUT SOUTHERN BAPTISTS SAY OK TO "BISHOP" T.D.JAKES
LETTER TO ED YOUNG, JR. REGARDING ONENESS PENTECOSTAL DR. T.D. JAKES SHARING THE PULPIT IN HIS SBC CHURCH
SOUTHERN BAPTIST PASTOR ED YOUNG, JR.: CHURCH LEADERSHIP CONFERENCE IS NOT ABOUT THEOLOGY
WORD FAITH MOGUL "BISHOP" T.D. JAKES – A SOUTHERN BAPTIST PREACHER?
SBC SECOND VICE PRESIDENT DR. WILEY DRAKE COMMENTS ON ED YOUNG, JR. SHARING HIS SBC PULPIT AGAIN WITH ONENESS PENTECOSTAL T.D. JAKES
RESPONSE FROM GARY LEDBETTER OF "SOUTHERN BAPTIST TEXAN" CONCERNING DR. T.D. JAKES AT ED YOUNG, JR'S CREATIVE CHURCH CONFERENCE 2007