By Ken Silva pastor-teacher on Apr 29, 2010 in AM Missives, Current Issues, Features, Southern Baptist Convention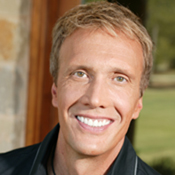 Apprising Ministries has pointed out before that Southern Baptist pastor Ed Young, Jr is the very popular Purpose Driven/Seeker Driven pastor of a megachurch known as Fellowship Church (FC) in Grapevine, TX. You may recall allegations of living an overly luxurious lfestyle by Young, Jr. from ABC affiliate WFAA News 8 in Dallas/Fort Worth.
I showed you his response in Ed Young Jr Says He's Setting Things Straight and I also pointed out that Christian apologist Chris Rosebrough, host of the Fighting for the Faith (FftF) program on Pirate Christian Radio (PCR), has also been examining this issue.
Now I draw your attention to Fellowship Church leased jet travels to exotic destinations, an April 26 report filed by Brett Shipp of WFAA, where he continues his investigation in possible overly oppulent living by pastor Young, Jr.
Interestingly enough over at his Ed Young blog, also on April 26, he would put up a post called Dealing With Criticism: Not If, But When featuring a video from pastor Young Jr. about dealing with the subject.
Shipp tells us:
He told his congregation he had nothing to hide. He insists a News 8 investigation about his lifestyle was wrong. But Ed Young — the pastor at Fellowship Church in Grapevine —  may soon have to answer for the numerous trips by the leased church jet to resort locations.  It's luxury air travel that costs tens of thousands of dollars per trip.

For months, News 8 has requested interviews with Pastor Young. Each time we have been referred to a New York public relations firm for answers. Yet they have declined to answer simple questions such as: "Who uses the jet, and for what?"…

While Young is not legally or professionally obligated to disclose anything to his congregants, he did respond to our report about his travel three days after our initial story aired in February… "We also lease private aircraft," Young told his congregants .

"The plane used by Pastor Young is used primarily for vital Ministry affairs," according to a written statement from a public relations firm hired by Young.  "This plane has allowed Pastor Young access to minister to more than a quarter of a million people who he would otherwise would not have been able to reach. "

But FAA flight logs obtained by News 8 tell a more detailed story… (Online source)
You can read the rest of Shipp's report right here. And for more I recommend Rosebrough's FftF April 27 program where he also discusses the issue, which you can download and/or listen to here.
See also:
RADIO EXPOSE ON ED YOUNG JR AND LUXURY
BUT SOUTHERN BAPTISTS SAY OK TO "BISHOP" T.D.JAKES
LETTER TO ED YOUNG, JR. REGARDING ONENESS PENTECOSTAL DR. T.D. JAKES SHARING THE PULPIT IN HIS SBC CHURCH
SOUTHERN BAPTIST PASTOR ED YOUNG, JR.: CHURCH LEADERSHIP CONFERENCE IS NOT ABOUT THEOLOGY
WORD FAITH MOGUL "BISHOP" T.D. JAKES – A SOUTHERN BAPTIST PREACHER?