By Ken Silva pastor-teacher on Feb 19, 2010 in Current Issues, Features, Joel Osteen, Southern Baptist Convention, Word Faith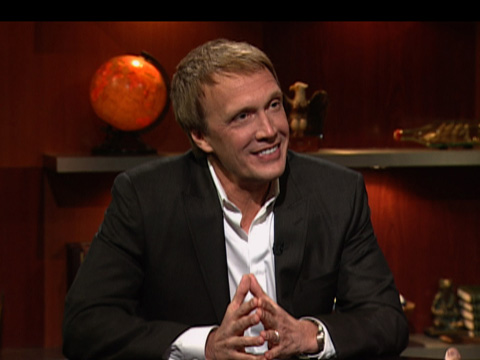 In the Apprising Ministries piece Ed Young, Jr U.B.U. And Promote Word Faith Preachers I told you that at his current Creative Church Conference 2010 Southern Baptist megapastor Ed Joung, Jr featured Word Faith mogul and Oneness Pentecostal heretic T.D. Jakes as well as another TBN Word Faith favorite Jentezen Franklin.
Now watch below watch as Ed Young, Jr, who's been dealing with allegations of living an overly luxurious lfestyle by ABC affiliate WFAA News 8 in Dallas/Fort Worth, pays his homage to yet another Word Faith tycoon Joel Osteen.
See also:
RADIO EXPOSE ON ED YOUNG JR AND LUXURY
BUT SOUTHERN BAPTISTS SAY OK TO "BISHOP" T.D.JAKES
LETTER TO ED YOUNG, JR. REGARDING ONENESS PENTECOSTAL DR. T.D. JAKES SHARING THE PULPIT IN HIS SBC CHURCH
SOUTHERN BAPTIST PASTOR ED YOUNG, JR.: CHURCH LEADERSHIP CONFERENCE IS NOT ABOUT THEOLOGY
WORD FAITH MOGUL "BISHOP" T.D. JAKES – A SOUTHERN BAPTIST PREACHER?
SBC SECOND VICE PRESIDENT DR. WILEY DRAKE COMMENTS ON ED YOUNG, JR. SHARING HIS SBC PULPIT AGAIN WITH ONENESS PENTECOSTAL T.D. JAKES
RESPONSE FROM GARY LEDBETTER OF "SOUTHERN BAPTIST TEXAN" CONCERNING DR. T.D. JAKES AT ED YOUNG, JR'S CREATIVE CHURCH CONFERENCE 2007