By Ken Silva pastor-teacher on Feb 19, 2010 in AM Missives, Current Issues, Features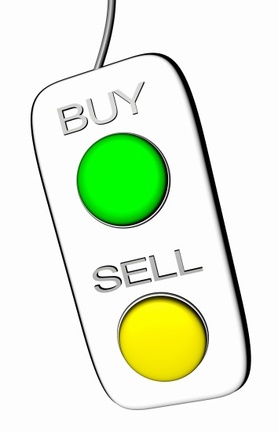 This post is presented by Apprising Ministries as a follow-up to The Druckerites Must Issue A Safety Recall For Their "Emerging Church" Product Line; and in addition, it's also closely related to Curious Associations Ed Stetzer, Dan Kimball, And Tim Keller MissionSHIFT, as well as to Brian McLaren Invites You On His Quest To Destroy Christianity and Did Brian McLaren Overplay His Hand? 
These names didn't just out of nowhere; they're all involved together in various branches of the Church Growth Movement. I've shown you in the last two articles mentioned that with his new book A New Kind of Christianity (ANKoC) EC guru Brian McLaren, now a Living Spiritual Teacher alongside such as Deepak Chopra, the Dalai Lama, Thich Nhat Hanh, Eckhart Tolle, and Marianne Williamson, has now come out of the closet, as it were, and has all but laid out his reimagined i.e. new form of Progessive Christianity aka liberal theology that so many in the EC actually adhere to as well.   
You may know that EC is short for the sinfully ecumenical Emerging Church aka Emergent Church—that morphed into Emergence Christianity; just the same as the Seeker Driven movement of Purpose Driven Pope Rick Warren, the EC is also a product of an organization known as Leadership Network.
As I pointed out before in Emerging Towards Convergence Christian researcher Sarah Leslie at Herescope explains:
We know that the current Emergent Church is a marketing phenomenon, set up as an official movement by Bob Buford's Leadership Network, a historical fact which we documented in a series of Herescope posts in 2005 and 2006.[2] From its very inception in the 1980s Leadership Network imported a number of leading New Age business "gurus" as "experts" – holding nebulous (if any!) Christian credentials. (Online source)  
In his Fighting for the Faith program below, airing weekdays at 6PM EST on Pirate Christian Radio, Christian apologist Chris Rosebrough walks you through this church marketing labyrinth.  
See also:   
HOW DID KEN SILVA KNOW ABOUT BRIAN MCLAREN?
EMERGENT CHURCH: A DISEASED TREE   
DID BRIAN MCLAREN OVERPLAY HIS HAND?  
SBC PROTESTANT PASTOR RICK WARREN DOUBLE-MINDED ON THE REFORMATION AND ROMAN CATHOLICISM   
DOUG PAGITT AND ARROGANCE OF LIBERAL/PROGRESSIVE CHRISTIANS
TONY JONES, THE EMERGING CHURCH AND PROGRESSIVE CHRISTIANITY   
THE NEW CHRISTIANS WITH CHRISTIANITY WORTH BELIEVING—NO SOLA SCRIPTURA: YES, WOMEN PASTORS AND QUEER CHRISTIANS