By Ken Silva pastor-teacher on Oct 30, 2010 in AM Missives, Current Issues, Features, Rick Warren, Word Faith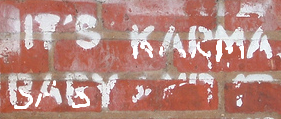 Apprising Ministries has been receiving email requests lately asking us if we intend to do any more episodes of our recurring series Name That Tweet With Host Yuni Versalism.
Ok, so it was only my third cousin twice removed on my mom' side, and Chip Monk, the plumber for my brother's barber; but all seriousness aside, I know from this that there's probably no one else too.
And so, I'm pleased to announce Yuni Versalism's back with an even more inclusive theme for his show; well, what did you expect? Setting our mind aside, let's contemplate that this online apologetics and discernment work has been documenting for you how doctrinal lines continue to be erased with great rapidity in what's becoming The Ecumenical Church Of Deceit (ECoD).
For example, evanjellyfish is only just beginning to pay a heavy price for its foolish embrace of the sinfully ecumenial Emerging Church aka Emergent Church—which has now grown into a full-blown neo-liberal cult operating within its walls. Evangelicalism was already infected with the spiritual cancer of the semi-pelagian (at best) Church Growth Movement (CGM), which was released by its host Fuller Theological Seminary, and quickly metastasized throughout the church visible.
This is becoming evident with nauseating clarity in posts like Decade Of Destiny With Rick Warren where Purpose Driven Pope Rick Warren pronounces his blessing upon some of his PDL progeny who are even opening themselves to Word Faith heresy. All part and parcel why, under the guise of the postmodern Humpty Dumpty language of "missional," in came the new man-centered mantra summed up as follows; which has now become the new gospel:
God loves you so much that He created you for a great purpose. He offers you hope and a wonderful plan for your life. So you need to discover the dream that God has placed in your heart and unlock your destiny.

He wants you to follow the lifestyle of Jesus and learn His ways enabling you to be a co-creator with God because we're the King's kids. Then together we will help Him make the world a better place, just as God dreams for it to be.
And it's against this spiritually bankrupt background that we now shift gears for another edition of reductio ad absurdum:
*Syrupy Announcer's voice*
 
And now…it's time to play our new more inclusive program 'Who Said That' where we'll be drawing, not just from tweets, but spiritual absurdity in conflict with the Bible wherever we find it.

As always, with your most tolerant host, and everybody's favorite jelly belly, good ol' Yuni Versalism…
 
Hey, As-Salāmu`Alaykum and Namaste gang! Ok, now for your postmodern un-prize, who's being quoted in the following passage from one of their books:

[1]

Was it: 

A. Deepak Chopra

B. Dr. Cindy Trimm

C. Rick Warren

D. Rhonda Byrne

*Cue sappy Disneyesque music*

Destiny now awaits you, for you know you are a star…

Now follow your dream, God loves you just as you are…

Well, Twiddle Dar-oo and Twiddle Da-dee, if you said B., as in Dr. Cindy Trimm, you're a winner!

[1] Cindy Trimm, Commanding Your Morning [Charisma House: A Strang Company: 2007], 6.

And of course in our totally tolerant world today, we're all winners anyway!

Well, that's it for now my fellow sojouners in community on our li'l journey. Thank you so much for playing. And now we must prepare for the Global Family of the Antichrist.

Ready now, as Trimm teaches, we'd best like what we're going to attract before that material manifested by our spiritual thoughts goes, Whoop upside our heads.

Attracting more money poistivity below Cindy Trimms yells at us preaches "there are 10 kingdoms" we now have to exercize "authority and dominion" within from the earth-realm:
 See also:
RICK WARREN, LAVERNE ADAMS, AND CINDY TRIMM
RICK WARREN, DR. DESTINY, AND DR. CINDY TRIMM
TIM KELLER AND CONTEMPLATIVE PASTRIX ADELE CALHOUN
PETER SCAZZERO AS SPIRITUAL BENEDICT ARNOLD
IS SHANE CLAIBORNE A CHRISTIAN-MUSLIM?
PERRY NOBLE SAYS YOU'RE A JACKASS