By Ken Silva pastor-teacher on Oct 13, 2010 in AM Missives, Current Issues, Features, Rick Warren, Word Faith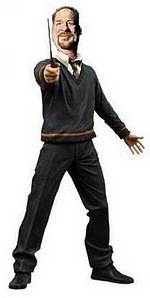 But false prophets also arose among the people, just as there will be false teachers among you, who will secretly bring in destructive heresies, even denying the Master who bought them, bringing upon themselves swift destruction. And many will follow their sensuality, and because of them the way of truth will be blasphemed. And in their greed they will exploit you with false words. (2 Peter 2:1-3)
Your 6 Second Whirlwind Warren Ride Into Christian Bizzaro World
Apprising Ministries reminded you in Rick Warren Presents Us Our Destiny Doctor that Purpose Driven Pope Rick Warren, of the highly influential Saddleback Church, has done the foreword to the book Driven By Destiny: 12 Secrets to Unlock Your Future (DBD).
This particular work is filled with the whacked Word Faith mythology of its author, pastrix Dr.LaVerne Adams who bills herself as The Doctor of Destiny. And did you know that Doctor Destiny has even developed the power to speak things into existence:
Holy matriculation Batman! Zowie; O how I want to be in that number; things come "into existence" because she "said so!" Tres impressive.
Last time, I explained to you that pastrix Destiny Doctor Adams begins her book DBD by praising notorious Word Faith heretic Dr. Mark Chirona—her "invaluable mentor, [and] life coach"—as well as "the prophetic ministry" of Kabbalist Apostle and Heir Apparent for the NAR Dr. Chuck Pierce—which "has literally transformed my existence." Mighty high praise indeed.
Then pastrix Doctor of Destiny Adams tells us that God brought into her life the mighty "prayer general" Dr. Cindy Trimm:
as a catalyst to move me into a realm of power and faith that delivered me into a [*cue Twilight Zone theme*] deeper dimension of my divine destiny… As an ambassadorial mouthpiece for God, Dr. Trimm's dynamic style, cutting-edge prayer stategies, and kingdom technologies has profoundly aligned me to take dominion and prosper in every area of my life.

Because of her unique passion to see me empowered to reach my fullest potential my life is royally positioned as a resource that advances the establishment of the Kingdom of God.[1]
And not only that, but who knew; Dr. Cindy Trimm is also "an ambassadorial mouthpiece for God" with such "kingdom technologies" that our Divine Destiny Doctor pastrix Adams is now so fine-tunedly "aligned" she's able "to take dominion and prosper."
Then Doctor Destiny says in DBD that she's grateful to the Lord "for Dr. Rick Warren" because, says pastrix Adams, "by divine providence" Warren was brought into her life when he:
just happened upon one of my articles in the African American Pulpit, while going to be the first Caucasian preacher at Ebenezer Baptist Church in Atlanta on Dr. Martin Luther King's Day 2009. His prompting to reach out to me for counsel affirmed my calling and destiny as spiritual advisor to great people.

Ours is truly a divine connection as I have always been impressed with his ministry and literary work. And now our destinies have been miraculously aligned and driven with purpose.[2]
Did you see, according to pastrix Adams, our Dr. Destiny, Rick Warren was the one "to reach out" to her "for counsel." And in his foreword Rick Warren says of the Word Faith positive confession/prosperity preaching flowing within pastrix Adams' DBD:
focusing on ourselves will never reveal our life's purpose. In her book, Driven By Destiny, Dr. LaVerne Adams provides a very practical plan not only determining what your God-given destiny is, but also provides a way to help move you forward in fulfilling your destiny.[3]
You might remember in my previous post I gave you a couple of quick examples from my personal copy of DBD where pastrix Destiny Doctor Adams teaches a "very practical plan" that's supposedly going to "help move" us to our "God-given destiny."
Here's one of them where pastrix Adams muses that "by reviewing and saying them daily" we can give our "dreams the power to materialize."
WRITE YOUR OWN DESTINY DECLARATION FOR YOUR REVELATION

Personalize your Divine Destiny Declaration to accomodate your unique situation by writing your own below. Be sure to include the vision you receive from the destiny dreams that you see in your heart.

As you nurture them by reviewing and saying them daily, you give your dreams the power to materialize. This is a living document so feel free to update it regularly.[4]
So, in closing this, for now, "prayer general" and "ambassadorial mouthpiece for God," Dr. Cindy Trimm, is the "catalyst to move" our own Destiny Doctor—whom America's Pastor Rick Warren wanted to make sure we knew—to such lofty spiritual heights.
Trimm's teachings have supposedly moved Dr. Destiny Adams into her current high "realm of power and faith" with its "deeper dimension"; so I thought I'd do you a service, and find something where you also can learn from the "kingdom technologies" of pastrix Adams' mentor.
O happy day; I was able to procure the video below. It comes from a conference called "Women On The Frontline" and features the show ministry of "Prophetess" Juanita Bynum, who is beginning her expounding upon a previous "word" delievered by Dr. Trimm.
Bynum first turns back to Trimm asking her a series of rhetorical questions, which lead up to the revelation that we can alter our futures simply by speaking the right words. Then Bynum really starts making stuff up oops, prophesying, telling us we can speak things into existence faster than the speed of light by what we "decree and declare."
Yeah, Rick Warren has praised the ministry of a pastrix who teaches EXACTLY what you'll hear in this disgusting display of so-called Christian ministry; and yes, I know Warren's the spiritual version of the Teflon Don. Even so, those who're not under his spell will see these people are the epitome of my opening text.
Just watch as they try and exploit you with false words like you have "6 seconds" to believe what someone preaches to you because "there's a manifestation in the Spirit" your name on it. And note that when Bynum asks prayer charlatan general Trimm for one special word for them to believe in 6 seconds; wow, wouldn't you know, surprise, it turns out to be: Prosperity.
*Cue the band* Wahoo, just let the dancing begin bubba! But as I said last time, we now have Rick Warren to thank for bringing this kind of idiocy into mainstream evangelicalism…
________________________________________________________________________________
Endnotes:
[1] Dr. LaVerne Adams, Driven By Destiny: 12 Secrets to Unlock Your Future [Dr. LaVerne Adams, 2009], ix, emphasis mine.
[2] Ibid. , x.
[3] Ibid., xi.
[4] Ibid., 68.
See also:
RICK WARREN BRINGS LOVE ON RECORD
RICK WARREN WANTS US TO LEARN FROM HENRI NOUWEN
RICK WARREN AND PURPOSE DRIVEN ROMAN CATHOLICS
SADDLEBACK CHURCH, RICK WARREN, AND SPIRITUAL DISCIPLINES
CHARISMATIC QUASI-PROSPERITY PREACHER JUDAH SMITH