By Ken Silva pastor-teacher on Oct 5, 2010 in AM Missives, Current Issues, Features, Rick Warren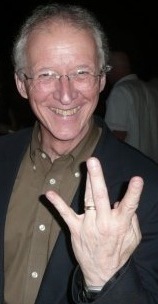 Apprising Ministries has been among the online apologetics and discernment ministries keeping you up to speed on Warrengate.
This all began when Dr. John Piper made the dubious decision to make Purpose Driven Pope Rick Warren the keynote speaker at the recently concluded DG 2010 conference Think: The Life of the Mind & the Love of God.
In the initial aftermath, it seems a good idea to bring before you a few key statements that Dr. Piper has made about Rick Warren. I begin with the following from a transcription of Dr. Piper's video defense of his invitation to Rick Warren:
Then in a panel discussion immediately after Warren's video message for DG 2010 Dr. Piper said:
Finally in piece published online yesterday at the Christianity Astray Today website Dr. John Piper said in his response to the questions below:
My friend and AM correspondent, Daniel Neades of  Better Than Sacrifice, has written Enough! Scripture twisting is not 'doctrinal and sound' concerning the message of Rick Warren at DG 2010; and today we were discussing the comments which I highlighted above. I told him I'd been reading again what Dr. Piper has said about Warren, as well as the alleged "slander" of Rick Warren.
The comment by Dr. Piper, "I think we probably need to work harder at getting him right," is a little vague. Some I've talked to thought Dr. Piper meant "we," whoever that is, need to make Warren "right" because his pragmatic Church Growth Movement techniques are "wrong." However, this would then be in contradiction with Dr. John Piper's view that Rick Warren "is biblical."  
Like I shared with Neades, I think that when Dr. Piper said, "we probably need to work harder at getting him right," most likely he means: Work harder to get people to understand Warren correctly like Dr. Piper apparently feels he does. And as far as the broad-brush charge of some slander by unnamed sources goes, the following cogent response from Daniel Neades is dead-on-target:
The major problem here is that Rick Warren refuses to engage his critics or defend his ideas. Unless he is willing to argue for, say, his handling of Scripture, there can be no development of the critics' understanding of his position.

This is not the fault of the critics, who have shown themselves to be very willing to engage; but rather of Warren, who refuses to enter into the conversation.

Thus, the plea to 'work harder at getting him right' is misdirected if it is aimed at Warren's critics. Rather, it must be aimed at Rick Warren himself. If he is misunderstood, let him answer his critics and show that he is actually exegeting Scripture in a faithful way consistent with the historic orthodox Christian faith.
I also pointed out that Dr. Piper seems to be making a distinction between "pragmatists" and Rick Warren (the King pragmatist) by saying, apparently unlike them, Warren does a lot of thinking. Dr. Piper says:
What I wanted to do with Rick is force him to talk about thinking so pragmatists out there can say, "A lot of thinking goes into what he does." (Online source)
The above reads to me as if Dr. Piper is actually coming to the defense of Rick Warren as opposed to whoever these pragmatists supposedly are. That's why I believe these comments following from Daniel Neades are also helpful here as well as he brings out, "And thus Dr. John Piper seems to be taking upon himself responsibility for Warren's errors. That's not a position I'd want to assume."
Nor would I.
See also:
DECADE OF DESTINY WITH RICK WARREN
RICK WARREN WANTS US TO LEARN FROM HENRI NOUWEN
WARRENGATE, RICK WARREN AND THE SYNAGOGUE 3000 LEADERSHIP NETWORK
RICK WARREN AND PURPOSE DRIVEN ROMAN CATHOLICS
SADDLEBACK CHURCH, RICK WARREN, AND SPIRITUAL DISCIPLINES
REDEFINING THE CHURCH: THE CHURCH GROWTH MOVEMENT'S UNBIBLICAL DEFINITION OF THE CHURCH