By Ken Silva pastor-teacher on Oct 4, 2010 in Current Issues, Features, Richard Foster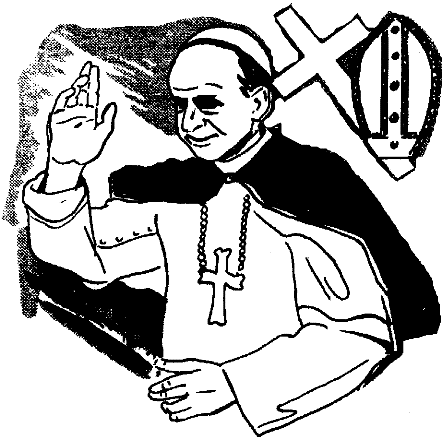 In Rick Warren And Peter Scazzero Up To Monk-ee Business earlier at Apprising Ministries I told you Leadership Network's propped up Purpose Driven Pope Rick Warren had conference back in February called Radicalis at his Saddleback Church.
Radicalis featured Dr. Ed Stetzer along with his Acts 29 cohort Mark Driscoll, as well as Perry Noble, Kerry Shook, and Andy Stanley; I also reminded you that there Rick Warren is pronounced his PDL blessing upon "evangelical" guru of  Contemplative Spirituality/Mysticism (CSM) Peter Scazzero. 
We saw in Tim Keller Also Promoting Mystic Guru Peter Scazzero? that under Community Formation in the Small Group Ministries one of the "Recommended Resources" is The Emotionally Healthy Church (EHC) by father pastor Scazzero.
Well, I guess it shouldn't come as a shock when we know that Keller tells us of EHC: 

[1] 
In EHC Scazzero recommends the Christian be Faithful to Your True Self as he asks a couple of questions: 
Does how I am living my life fit with my God-given nature? Does it fit my true self (to use Thomas Merton's terminology in his Seeds of Contemplation)?[2] 
The book that dom pastor Scazzero references from the late Roman Catholic mystic monk Thomas Merton is decidedly anti-Sola Scriptura and is actually an ode to the highly subjective experience of Contemplative/Centering Prayer (CCP), which itself is a transcendental meditation-lite in an altered state of consciousness lightly sprayed with Christian terminology.
Merton tells us: 
contemplation [i.e. meditation] is more than a consideration of abstract truths about God, more even than affective meditation on the things we believe [sound familiar?] It is awakening, enlightenment [i.e. transformation] and the amazing intuitive grasp by which love gains certitude of God's creative and dynamic intervention in our daily lives. (5) 
Merton's life-long devotion practice of CCP led him to becoming more like the Buddha than the Christ; in fact, you can read his nauseating idolatry for yourself in Thomas Merton And The Buddhas. In Peter Scazzero Bringing Rome Home To His Church the other day I told you that Scazzero is the founder and senior pastor of New Life Fellowship Church, an ostensibly Protestant Church he's leading right back into Romish spiritual bondage, of which, the Protestant Reformation freed them. 
Pretending to be Protestant pastor Pete Scazzero has instituted a "Rule" at his becoming No Life Spiritual Prison just as we'd see for a Roman Catholic monastic order: 
So we really aren't surprised to see the following father pastor Pete tweet: 
The link takes us to the Protestant Friar's Facebook page where he expands his thoughts a bit: 
Just so you know, among the things Benedict was known for was developing Lectio Divina, which is a practice of corrupt Contemplative Spirituality/Mysticism involving meditation in an altered state of consciousnes i.e. the CCP I mentioned previously.
With Peter Scazzero we see more influence of the spread of this romanticized Roman Catholic monastic mysticism within a quasi-Reformed Protestant evangelicalism with its Counter Reformation spirituality. Welcome to the postmodern Wonderland of Humpty Dumpty language where words retain no meaning… 
________________________________________________________________________________
Endnotes:
[1] Peter Scazzero, The Emotionally Healthy Church [Grand Rapids: Zondervan, 2003], 2. 
[2] Ibid., 144. 
[3] Thomas Merton, Seeds of Contemplation [New York: New Directions, 1987], 5. 
See also:
PETER SCAZZERO ENJOYS PRAYING THROUGH APOSTASY
RICK WARREN WANTS US TO LEARN FROM HENRI NOUWEN
STAFF OF SADDLEBACK CHURCH RECOMMEND MYSTIC HENRI NOUWEN
SBC PROTESTANT PASTOR RICK WARREN DOUBLE-MINDED ON THE REFORMATION AND ROMAN CATHOLICISM
NEW CALVINISM'S MARK DRISCOLL ENCOURAGES CONTEMPLATIVE SPIRITUAL DISCIPLINES?
CONTEMPLATIVE SPIRITUALITY OF RICHARD FOSTER ROOTED IN THE EASTERN DESERT AND THOMAS MERTON
DONALD WHITNEY AND EVANGELICAL CONTEMPLATIVE SPIRITUALITY/MYSTICISM