By Ken Silva pastor-teacher on Oct 4, 2010 in AM Missives, Current Issues, Emergence Christianity, Emergent Church, Features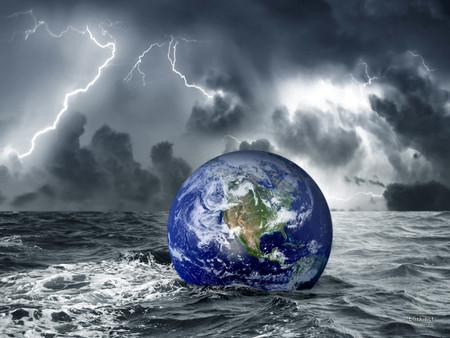 Lately I've been telling you here at Apprising Ministries that evangelicalism made a horrible mistake when it embraced the sinfully ecumenical neo-liberal cult of the Emerging Church—a veritable Trojan Horse full of heresy—now blossomed into an Emerging Church 2.0 pushing its new form of postmodern Progressive Christianity as "big tent" Emergence Christianity.
AM is doing what we can to cover, and document, issues within the visible church while spiritual blindness grows and a tsunami of apostasy approaches. I told you in Philip Clayton And A "Jesus" Who's Gandhi With A Beard that one of the main venues which is dispensing and distributing this spiritual poison is the Transforming Theology network of Dr. Philip Clayton.
This "big tent" Christianity also incorporates emergence theory of evolutionary science because many in the Emergent Church believe that, right now, mankind is evolving upward into a higher state of consciousness; and in their delusions (see—2 Thessalonians 2:9-12) these neo-Gnostics feel their Contemplative Spirituality/Mysticism—and particularly the transcendental meditation for the Christian they call Contemplative/Centering Prayer—plays a huge role in this alleged evolution.
You'll see them refer to this as "transformation, which quite literally means one will see reality in a new way. Against this backdrop I am now pleased to point you to the video below; Lighthouse Trails Research informs us:
In this fourth  preview of the Exposing the Quantum Lie DVD set with Warren B. Smith and Bob DeWaay, DeWaay talks about Emergence Theory and how pantheism and panentheism have entered the church, convincing millions that this New Spirituality is exactly what the world needs to save itself.

You can order the entire 4 DVD set (over 4 hours of lecture by Smith and DeWaay), and it is on sale right now too. (Online source)
See also:
EMERGENCE CHRISTIANITY: QUANTUM SHIFT TO PANENTHEISM
DAVID SPANGLER, LEONARD SWEET, AND QUANTUM SPIRITUALITY
BRIAN MCLAREN AND EVANGELICAL PANENTHEISM
MICHAEL DOWD AND SCIENCE FICTION CHRISTIANITY
THE EMERGING CHURCH AND THE NEW PROGRESSIVE THEOLOGY ON OTHER RELIGIONS 
THE EMERGING CHURCH AND THE NEW PROGRESSIVE THEOLOGY ON CHRIST