By Ken Silva pastor-teacher on Jan 15, 2010 in AM Missives, Current Issues, Features, Rick Warren, Southern Baptist Convention, Spiritual Formation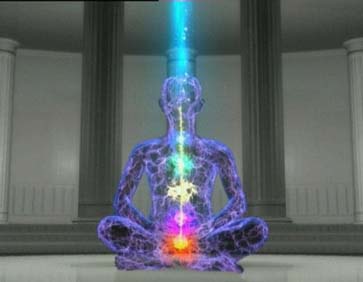 Apprising Ministries has already told you that Leadership Network's propped up Purpose Driven Pope Rick Warren has actually been been up to spiritual monk-ee business for years now in pushing the door open for corrupt Contemplative Spirituality/Mysticism (CSM) ala Living Spiritual Teacher and Quaker mystic Richard Foster—and his spiritual twin Dallas Willard—within the mainstream of evangelicalism. Leadership Network (LN) has long pushed the idea that these alleged "spiritual disciplines" are the key to transformation as evidenced e.g. in Leader's Journey.
Now at his upcoming conference Radicalis next month at Saddleback Church, which also features Mark Driscoll, Perry Noble, and Andy Stanley, Warren is pronouncing his PDL blessing upon "evangelical" CSM guru Peter Scazzero. The other day in Rick Warren Wants Us To Know Peter Scazzero you would see a video clip where our spiritual director Scazzero, who's already training pastors and leaders for the Willow Creek Association tells us that "a critical component" of his ministry is to introduce us to "an ancient, revolutionary spiritual discipline called The Daily Office."
That's because for mystic pietists like Scazzero, "quiet time, or devotions" aren't enough; no, we also supposedly need the acseticism-lite disciplines of CSM for "the practice of the presence of God." This spiritual skubalon contributed mightily to the formation of apostate Roman Catholicism and it should be a "no-brainer" that this has no place in biblical Protestantism. However CSM, which was a key factor in the demise of the mainline denominations, was a core doctrine of the sinfully ecumenial Emerging Church aka Emergent Church—which morphed into Emergence Christianity (EC).
Sadly their strategy of growing "a church within a church," begun with the Gen X group Axis at Willow Creek Community Church, has now resulted in The Emerging Church Hijacking Evangelicalism—often through "alternative services" planted in evangelical Youth Groups. And through relentless propaganda spiritually obtuse evangelcials are now embracing LN's highly ecumenical man-centered synthetic theology, in which Scazzero himself is deeply steeped, as you'll be able to hear in the lengthy audio clip below.
If you actually wish to know the truth, I exhort you to make the time to listen carefully as Christian apologist Chris Rosebrough, host of Fighting for the Faith on Pirate Christian Radio first exposes, next deconstructs, and then biblically decimates Scazzero's mystic musings. I can tell you, from studying this CSM from multiples religions these past few years, what you'll hear from Scazzero comes from someone deeply immersed in CSM; and what we're dealing with is really a new form of Gnosticism where we supposedly receive "deeper" knowledge by which we then approach the Scriptures.
Now consider this: Why do you suppose Martin Luther, who initially practiced this self-righteous idolatry, would later go on to teach Sola Scriptura at the very risk of his own life…
See also:
MARTIN LUTHER ON SPIRITUAL DISCIPLINES
JOHN CALVIN ON MONASTIC VOWS AND SPIRITUAL DISCIPLINES
CONTEMPLATIVE SPIRITUALITY CATALYST PETER SCAZZERO
CONTEMPLATIVE SPIRITUALITY OF RICHARD FOSTER ROOTED IN THE EASTERN DESERT AND THOMAS MERTON
CALVINIST CONTEMPLATIVE/CENTERING PRAYER?
DONALD WHITNEY AND EVANGELICAL CONTEMPLATIVE SPIRITUALITY/MYSTICISM