By Ken Silva pastor-teacher on Jan 15, 2010 in AM Missives, Current Issues, Features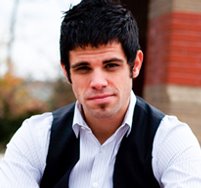 Steven Furtick, disciple of Perry Noble and one of the Popes of the Carolinas, tweets today:
stevenfurtick Before you offer criticism remember: it's probably not new information. They already know. Offer a solution instead. (Online source)
Leaving aside that criticism is what alerts others to a problem, I admit what Furtick said above sounds good at first glance. However Steven, we have been offering you the solution: Get back to Sola Scriptura, i.e. the all-sufficiency and final authority of Scripture, and disregard the man-centered "wisdom" of this current blight of Purpose Driven/Seeker Driven "church planters."
You know Steven, as you put it yourself, "Know the Book." But unfortunately Furtick's close friend, and mentor, Carolina Pope Perry Noble has already told us in this Bull, which by the way, he claims God Himself personally taught him:
We don't fight battles with people that claim to be Christian but don't like us. We don't fight battles with bloggers. We don't read the stuff,… I don't have time, and neither do any of you, to worry about what people say. (from video below)
But as I noted e.g. in Perry Noble Repent Chris Rosebrough, host of Fighting for the Faith on Pirate Christian Radio, is right when he says of that he:
needs to be called to repentance; for his false teaching, his false doctrine, his Bible-twisting,… I have invited Perry onto the program to give him equal time; to respond, and give his side of the story. But since I'm a "jackass"; and I'm of the devil, I'm sure he won't.
So here's a key question to ponder: Exactly what good is offering solutions going to do for people, who apparently know that they have a problem, if such as these have already told us up front they're not going to listen anyway? Hence, we in online apologetics and discernment ministry must then continue to do what we're doing, warn those following them.
What I'm beginning to wonder is: Could there be a little growing dissention now within the ranks of these Popes of the Carolinas?
See also:
STEVEN FURTICK CALLS JOEL OSTEEN GREAT MAN OF GOD 
WHAT IF POPES OF THE CAROLINAS LIKE PERRY NOBLE WERE HUMBLE?
PURPOSE DRIVEN/SEEKER DRIVEN POPES OF THE CAROLINAS HAVE SPOKEN
PERRY NOBLE SAYS YOU'RE A JACKASS
DR. JAMES DUNCAN ON PIRATE CHRISTIAN RADIO TO DISCUSS ISSUE WITH PERRY NOBLE'S NEWSPRING CHURCH
PERRY NOBLE REBUKES ROB BELL!?