By Ken Silva pastor-teacher on Oct 13, 2010 in AM Missives, Current Issues, Emergence Christianity, Emergent Church, Features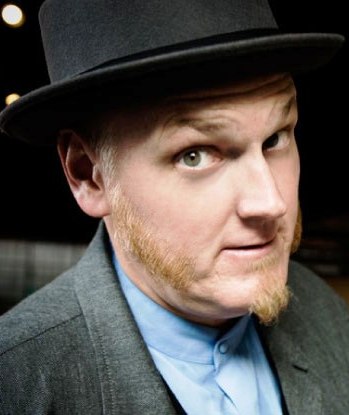 I've been mentioning lately that here at Apprising Ministries, that as this tsunami of apostasy grows—likely fueled by 1 Peter 4:17 judgments sent by Jesus—I'm essentially just documenting the things I'm so people will have no excuse.
A case in point is my writing concerning the sinfully ecumenical neo-liberal cult of the Emerging Church—a veritable Trojan Horse full of heresy—headed by, among others, the unholy Emergent Church trinity of apostates, Living Spiritual Teacher and EC guru Brian McLaren, universalist Emerging Church pastor Doug Pagitt, and his friend Tony Jones, the progressive "theologian in residence" at Solomon's Porch.
I've told you that part of their loathsome legacy is their bringing into the mainstream of rapidly apostatizing evangelicalism a new postmodern form of "big tent" Progressive Christianity—a Liberalism 2.0—sometimes referred to by these rebels against the final authority of God's Word as Emergence Christianity.
With this in mind let me bring to your attention that Saturday, October 23 Christian apologist Chris Rosebrough, host of Fighting for the Faith on Pirate Christian Radio, will be debating Doug Pagitt on the doctrine of Hell at Newberg Christian Church:
Below Doug Pagitt is talking with Ken Cook, support staff for the church hosting this interesting event.
See also:
FULLER SEMINARY SPONSORS EMERGING CHURCH HERETIC DOUG PAGITT
DOUG PAGITT AND HOMOSEXUAL SIN
DOUG PAGITT AND CHRISTIAN UNIVERSALISM
DOUG PAGITT AND JOHN SHELBY SPONG
BIG TENT CHRISTIANITY IS A POSTMODERN PROGRESSIVE LIBERALISM
THE EMERGING CHURCH AND THE NEW PROGRESSIVE THEOLOGY ON OTHER RELIGIONS 
THE EMERGING CHURCH AND THE NEW PROGRESSIVE THEOLOGY ON CHRIST