By Ken Silva pastor-teacher on Feb 12, 2010 in AM Missives, Current Issues, Emergence Christianity, Emergent Church, Features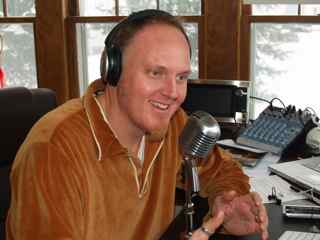 For the time will come when they will not endure sound doctrine; but wanting to have their ears tickled, they will accumulate for themselves teachers in accordance to their own desires, and will turn away their ears from the truth and will turn aside to myths. (2 Timothy 4:3-4, NASB)
Professing To Be Wise They Became Fools
Apprising Ministries has been pointing out that with the arrival of A New Kind Of Christianity (AKNoC), the latest book by Brian McLaren, we're seeing some Dissention Growing Around The Emerging Church. In what's beginning to look like a major tactical error, in AKNoC McLaren, unquestionably a leading theologian in the sinfully ecumenical Emerging Church aka Emergent Church—that morphed into Emergence Christianity—(EC), finally has begun clearly stating his reimagined ( i.e. post) form of liberal theology aka Progessive Christianity, which so many in the EC have actually adhered to all along.
With this backdrop I now bring to your attention a very telling interview with John Shelby Spong conducted by EC leader Doug Pagitt December 20 on his Doug Pagitt Radio program. Interestingly enough Spong, who's billed as a Champion of progressive Christianity, has an upcoming appearance in something called The Sacred Awakening Series from the The Shift Network, which is dedicated "to our Evolution."
They tell us it's "a unique teleseminar event" that will feature 40 "deeply respected spiritual leaders," such as Marianne Williamson and Barbara Marx Hubbard, "from every major tradition over 40 days." As you'll hear below Pagitt pretty much just lets Spong share his myths, until about 7:40 in, the interview takes a distinctly arrogant and condescending turn, which is actually quite common with these neo-liberals and their so-called Progessive Christianity. 
However, I think the actual question we need to be asking men like Doug Pagitt and John Shelby Spong is: Can you be a Christian when you don't even believe what Christians believe?
See also:
DOUG PAGITT AND ARROGANCE OF LIBERAL/PROGRESSIVE CHRISTIANS
DOUG PAGITT AND A "CHRISTIANITY" HE LIKES
DOUG PAGITT AND CHRISTIAN UNIVERSALISM
EMERGING CHURCH PASTOR DOUG PAGITT
THE NEW CHRISTIANS WITH CHRISTIANITY WORTH BELIEVING—NO SOLA SCRIPTURA: YES, WOMEN PASTORS AND QUEER CHRISTIANS
BRIAN MCLAREN YOUR EMERGING CHURCH HYPOCRISY IS SHOWING
APPRISING MINISTRIES WITH A PEEK AT THE COMING SOTERIOLOGY OF EMERGENCE CHRISTIANITY