By Ken Silva pastor-teacher on Sep 10, 2010 in AM Missives, Contemplative Spirituality/Mysticism, Current Issues, Features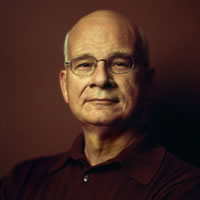 For their vine comes from the vine of Sodom and from the fields of Gomorrah; their grapes are grapes of poison; their clusters are bitter; their wine is the poison of serpents and the cruel venom of asps. (Deuteronomy 32:32-33)
Practices Of Contemplative Spirituality Are Not Neutral
Apprising Ministries documented for you in "The Way Of The Monk" At Tim Keller's Redeemer Presbyterian Church what AM correspondent Christine Pack of Sola Sisters showed you yesterday in "The Way of the Monk" Class Schedule – Redeemer Presbyterian Church; and that would be, back on April 28, May 5 and May 12 of 2009 Keller's RPC offered the class The Way of the Monk.
In the post Another Popular Christian Leader , Tim Keller, Takes Church into Contemplative at Lighthouse Trails Research, a leading online apologetics and discernment ministry combating Contemplative Spirituality/Mysticism, wrote at the time:
This past Spring, under the church's School of Gospel Foundations program, one of Redeemer's staff, Susan Castillo, introduced centering prayer and a number of other contemplative practices and beliefs through "The Way of the Monk" day-long workshop. The description for one of the three classes reads:

In this session, we will focus on Centering Prayer, an age-old practice of authentic Christian meditation. We will cover history, technique, obstacles, and how to overcome them. We will also devote ample time to actual practice and Q &A. We will learn how to properly prepare by grounding ourselves in God's Word. As a prelude, we will consider the purpose, power, and biblical precedent for silence, solitude, and contemplative practice.

The other two classes that day were "Prayer Rope" and "The Divine Office/ Liturgy of the Hours," both of which have the contemplative essence. (Online source, emphasis mine)
Leaving this spiritual monk-ee business aside, for now, let me just point out 1) Castillo officially represented RPC, which makes pastor Keller responsible, and 2) this program taught a form of meditation in an altered state of consciousness known as Contemplative/Centering Prayer (CCP). If you follow my coverage of the neo-liberal cult of the Emerging Church you'll know that this transcendental meditation—lightly sprayed with Christian terminology—is the crown jewel of CSM, which under the guise of so-called Spiritual Formation ala Living Spiritual Teacher and Quaker mystic Richard Foster and his trusty spiritual twin Dallas Willard, has become the hottest fad of pretending to be Protestant evangelicalism.
And for those who will try and say this doesn't imply that New Calvinist Tim Keller endorses this spurious CSM, I'm here to tell you: Think again. Let me introduce you to InterVarsityPress (IVP) author pastrix Adele Calhoun, who is "co-minister" at Redeemer Community Church along with her husband Doug:
Pastrix Calhoun is author of something called Spiritual Disciplines Handbook: Practices That Transform Us (SDH):
You'll want to know that SDH is part of the fetid Formatio line at IVP, which itself is absolutely chock full of CSM skubalon; and note that we're told above SDH will teach us, "Fasting. Solitude. Contemplative prayer. Lectio divina." My guess would be this is what prompted former staff worker at IVP, J. Mack Stiles, to write What's Happening to InterVarsity?, which ran recently at 9 Marks. And sadly, we aren't even surprised anymore to see Dr. Tim Keller as the first with an endorsement for SDH:
As a former Roman Catholic I wonder  just what "profited" Dr. Keller from the "experience" of Adele Calhoun, a pastrix in violation of God's Word, that he would wish to so "highly recommend" SDH and "look forward to using it as a resource at" his RPC. Well, right on the back cover of her SDH Calhoun tells us this handbook of heterodox (at best) practices features "how to" information on CCP and Lectio Divina. From my personal copy of SDH I'm informed how to supposedly "open myself to God" through the Examen of Counter Reformation figure Ignatius of Loyola, founder of that militantly pro-Roman Catholic Church spiritual Gestapo Unit aka the Jesuits; who weren't real fond of Protestant Reformers.
Hmm, these "spiritual disciplines" were developed and practiced in the monastic traditions of the Roman Catholic Church, and it only ended up placing its anathema upon the very Gospel of Jesus Christ itself. So remind me again, why is it that I need to go to apostate Roman Catholics to learn how to grow closer to Christ; Whose Gospel they cursed, and His children their popes had murdered? We're also told in Calhoun's SDH that we will learn the ways we can "reliquish the false self" through mantric meditation ala Roman Catholic mystic John Main (1926-1982), which actually originated in pagan Eastern religions:
Go into silence, placing yourself in the presence of God with the words "Here I am." As distractions come to mind, let them go by imagining they are boats floating down a river. Let the current take the distractions away. Don't follow the distractions. Gently return to God repeating "Here I am." Let the current of God's Spirit carry you. What is this like for you? [1]
Well now, wouldn't you know it; one of the "Resources on Silence" Calhoun recommends in SDH is another book on CCP by CSM guru Ruth Haley Barton, trained at the infamous Shalem Institute, and who you see above also happens to endorse Clahoun's SDH. In fact, the list of pastrix Calhoun's acknowledgements in SDH is itself a veritable who's who of spurious spirituality including the aforementioned Ignatius of Loyola, Dallas Willard, and Richard Foster; as well as Phyllis Tickle, Richard Rohr, Teresa of Avila "and many more." Calhoun then informs us that, "Their ideas, voices and examples have shaped my own words and experiences of the disciplines."[2] That's a mighty sad roll call indeed.
Something's seriously off here in this neo-Reformed circle. What it looks like is the rise of a postmodern form of Calvinism where one sets aside the law of non-contradiction and embraces the alogical irrational philosophy of Eastern religion as a Reformed theology with counter Reformation spirituality; but in the real world, this is a recipe for spiritual disaster their experience always trumps Scripture. I would say that anyone who professes to hold to Reformation theology and who thinks this cult of Foster-Willardism, with its romanticized (revisionist) Roman Catholic contemplative mysticism, is even remotely biblical really seriously needs to have their spiritual heads examined pronto.
________________________________________________________________________________
End notes:
[1] Adele Calhoun, Spiritual Disciplines Handbook: Practices That Transform Us, [Downers Grove: InterVarsityPress, 2005], 110.
[2] Ibid., 10.
See also:
TIM KELLER ENDORSING COUNTER-REFORMATION CONTEMPLATIVE SPIRITUALITY?
NEW CALVINISM'S MARK DRISCOLL ENCOURAGES CONTEMPLATIVE SPIRITUAL DISCIPLINES?
CONTEMPLATIVE SPIRITUALITY OF RICHARD FOSTER ROOTED IN THE EASTERN DESERT AND THOMAS MERTON
RICHARD ROHR AND THE EMERGING CHURCH AS THE THIRD WAY
CHRISTIAN BROADCASTING NETWORK PEDDLING CONTEMPLATIVE SPIRITUALITY